You want customers to have the best shopping experience at your online store and hope to establish a long term relationship with them. Keeping this end goal in mind, you work on improving various aspects of your ecommerce business ranging from product development to website optimization and customer service. However, the one aspect that you do not have enough control on is "shipping" that is usually outsourced.
Once the sale has been completed and the product is on its way to the customer, there is not much you can do! You can hope that the delivery schedules are met and can perhaps track the progress of the shipment. But in case the package arrives late, is in not too good a shape or even worse, is lost in transit – it does not hold your company in good light and you can be sure of losing this customer forever…. every retailer's worst nightmare!
In the world of ecommerce, wherein you create website online,shipping is an extremely important aspect and has a critical role to play in the success of your business in many ways. With the growing popularity of online shopping, companies are competing to provide the best customer experience at the lowest cost with best shipping management strategies. Studies show that shipping and handling fees are the number one factor driving shopping cart abandonment. Keeping the demands of the consumer and the profitability of the business in mind, one has to be able to strike right balance and the make the choice of the right shipping solutions.
Shipping Partners
The cost and speed of a shipment along with tracking and delivery guarantees are probably the most important aspects to look out for when choosing your shipping partner.
When you are starting off and looking at sending off a few packages a day, the norm would be to use reliable and easily available shipping options like the Postal Services (USPS, SingPost and similar) or established and experienced courier companies like UPS and Fedex etc.
But over time, as business and volumes grows, you would need to establish your own ecommerce shipping associates who can provide you with a more efficient solution that is cheaper and faster and able to keep up with the expectations of your growing customer base.
Big companies like Amazon and eBay are making shopping and shipping faster and cheaper for their customers. This adds to the challenges and pressure on the smaller ecommerce businesses who must keep an eye on shipping trends and strategies in order to determine what works best for them to be successful and competitive with the retail giants.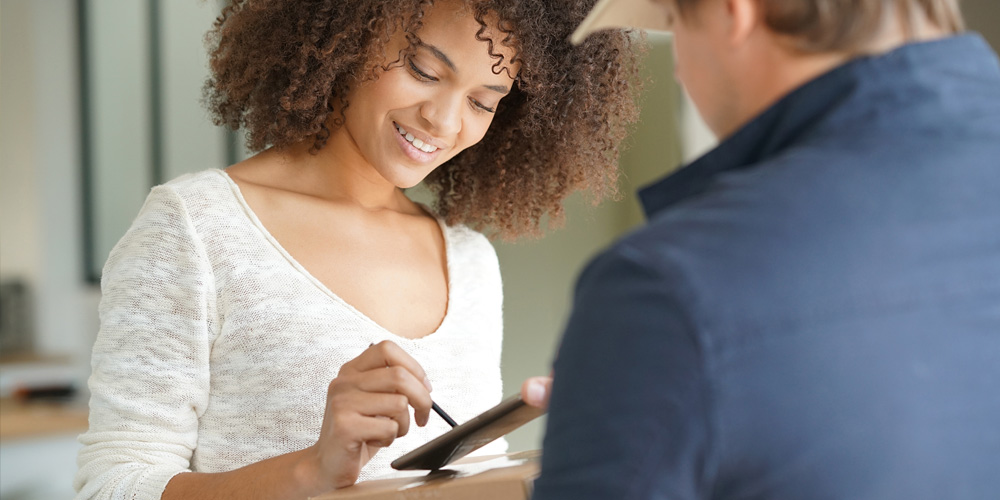 Shipping Options for the Customer
The word "free" has this magical effect on even the most rational amongst us. So, take this opportunity and offer free shipping. Customers do not like to see an additional shipping cost at the checkout page, even though they understand that it is necessary. It is hardly a surprise that this is the most popular option and can work wonders in reducing shopping cart abandonment. While this helps in keeping the customer happy, it might just eat into your profit margins though.
There are a few ways around this act of providing the joy of free shipping to your customers. You could pay for the cost of ecommerce shipping out of your margins or perhaps raise the product price to cover for shipping costs. If either of this sounds too much, there is always the third option of sharing the costs ie. increasing the prices of the products slightly while you cover the rest.
Free shipping has a fantastic marketing spin and is nowadays kind of taken for granted by customers, especially for domestic orders. Doing otherwise in a highly competitive market can affect conversion rates adversely and cause you to lose that customer.
The challenge is to devise a pricing strategy that remains attractive to your customers without cutting into you margins too much. The choices you make would also depend on the nature of your product. In case you are dealing with higher priced items or luxury or handmade goods, putting in an extra percentage for shipping and handling is unlikely going to be an issue.
Another popular policy is to offer free shipping on minimum order amounts. Here, buyers are prompted to add more to their carts to qualify for free shipping and this can help increase the Average Order Size. This can still keep the customer happy zone (not having to pay anything extra for shipping), while working to your advantage by increasing revenue- a win-win of sorts.
In order to avoid margin erosion, some companies have a policy of "Charge what you get charged". These shopping platforms integrate with popular couriers (like USPS and Fedex, UPS etc) to provide shipping options and live pricing from various carriers. Based on their business volumes and relationships, the companies are usually able to get preferential shipping rates for their clients. This brings better savings to the customers while giving them choices and allowing them to pay according to the service they want.
In case you also have a brick and mortar presence, a smart option of capitalizing on the omni-channel experience would be offering free shipping of the items to the store. This would encourage the shoppers to visit the store and provide them the opportunity to buy more.
Some companies have a policy of charging a flat rate per shipment for domestic shipping. This works best when you have a fairly standard product line of similar size and weight products.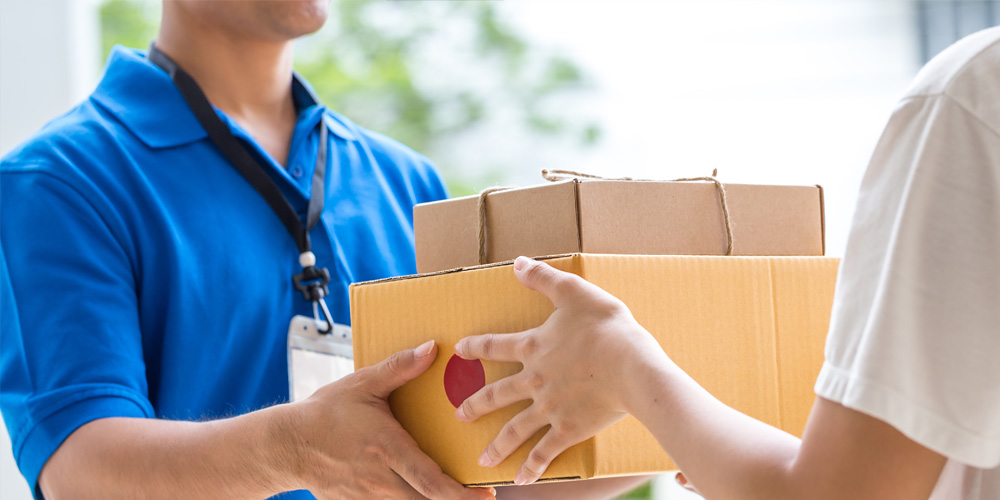 What Makes the Customer Happy?
Shoppers today desire to have more than just free shipping and are looking at a variety of shipping options (eg. cheapest vrs fastest) and greater control over delivery timing. Apart from the usual standard and expedited options, how about offering additional delivery choices such as same day shipping or even some carrier specific options?
Prior information on estimated shipping costs and delivery dates early in the transaction process are also preferred by most customers.
The ability of the shipper to provide tracking details (tracking numbers) to customers is an expected standard practice. Thanks to technology, the delivery process can be monitored every step of the way and customers can be updated at any given time about the exact location of their purchases.
Surveys indicate that customers like to have their packages delivered at a pre-arranged specific time. Keeping up with your customer's expectations, try to ensure that your shipping partner keeps to the pre-scheduled delivery date and time and plan accordingly.  
Don't we all marvel at the way Apple packs its IPhones? The way the product has been packaged, presented and shipped is all a part of the shopping experience. Shipping is no longer only a way to receive a product purchased online and is a good way to set yourself apart – your excellent shipping services could be a differentiator to your brand. Enhance your customer's experience at every step to ensure that you can grow a longer term relationship.
In Conclusion
Shipping can be a challenging area of ecommerce as you seldom have full control over this aspect of your business. However, the efficiency of your shipping services, or the lack of it, can have a significant impact on your sales and revenue growth. Offering the right shipping rates and options to your customers plays a critical role in reducing cart abandonment and increasing conversions. Also, shipping speeds and costs are important factors for customer loyalty.
Expectation are rising and keeping up with it has to be at the core of every shipping decision that you make. There is also intense competition from the big players who have the advantage of economies of scale.
The best recommendation for small ecommerce businesses would be to keep a close eye on shipping industry trends and adopt new and relevant shipping methods. Businesses must periodically revisit and tweak their shipping strategies and streamline the delivery process, all while keeping prices low.
Get free online marketing tips and resources delivered directly to your inbox.