The world's growing affinity with eCommerce platforms comes from its feature of providing convenience and blending borders between service and customers. This aspect, in fact, has made every business synonymous with the word 'online'.
Hence the first question you might encounter when you tell people about your business is, "Do you sell online?" And, going online is not just another example of becoming a lemming. It aptly fulfils the requirement of the market and consumers. The options are unlimited for a customer, and for the business, its audience is no more restricted.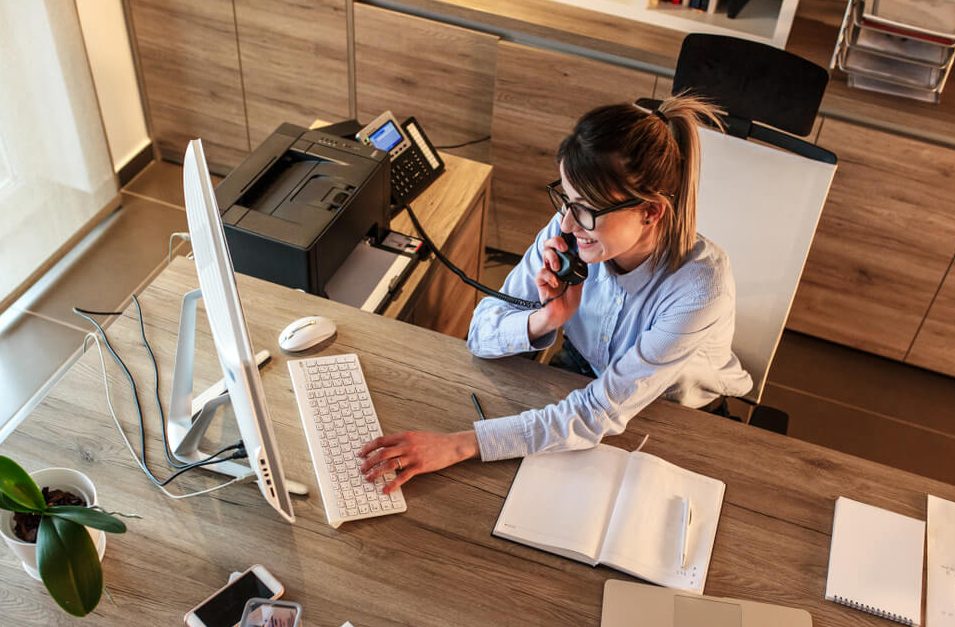 Why Take Your Business Online?
When you take your business online, you achieve what a traditional brick and mortar business lacks – Diversification! Apart from this, there are many more advantages attached to an online business.
Let's get a broader understanding of the reason that has made eCommerce create a huge momentum from the following points: 
Be your own boss

Wider reach-out

Low-cost

Location-free

Exponential growth
1. Be Your Own Boss
Taking a profession/hobby online means grabbing the opportunity to be your own boss, which surely comes with its own set of challenges. You get the freedom to shape your brand according to you and build your identity.
You can enjoy the flexibility of working from anywhere, anytime. All you'll need is a working internet connection and a laptop.
2. Wider Reach-out
When an entrepreneur takes their business online, a connecting road of exploration and convenience is established between a customer and a business owner. The visibility of the brand grows exponentially as the business becomes more accessible. This allows the brand to come out of the limited access box and get wider recognition.
3. Low-cost
Starting an online business does not require a heavy investment. Apart from the inventory and initial website cost, all you'll need is a working internet. You're safe from the recurring requirement for working capital for maintenance. In fact, once you've found your customers, you start making money while you're asleep.
4. Location-free
It's a platform that is not location-bound. Unlike a physical store, an online business crosses the borders and reaches the target audience across the world. This border-merging aspect lets an individual/brand reach a wider set of audience, which helps them to grow.
5. Exponential Growth
With correct marketing and correct reach, you start catering to the needful customers. This is when your business picks up and sees immense growth.
Read Also: Open Your Store Online and Change Your Life
Who is best suitable to run an eCommerce Business?
eCommerce is literally a platform for every business, for every person. Be it an existing business, a startup, or freelancers looking for a platform to showcase their service, the online market is a space for everybody.
You can start any sort of online business and reach your target audience. Creating a website is only a matter of minutes and with a limited amount of money, you can have access to customers all across the world.
How to build your own eCommerce business?
So, if you're looking to start an online store but struggling with the know-about of eCommerce business, we bring to you a tried and tested step-by-step guide on setting your own online store.
Create an online store with your mobile in 2 minutes. For FREE
The following points will help you launch a profitable website:
Structured planning

Detailed market research and evaluation

Find and study your niche

Get a good hold on finance-related matters

Build your website

Understand digital marketing and its functioning

Presence on social media platforms

Stocked inventory

Easy contact

Dedication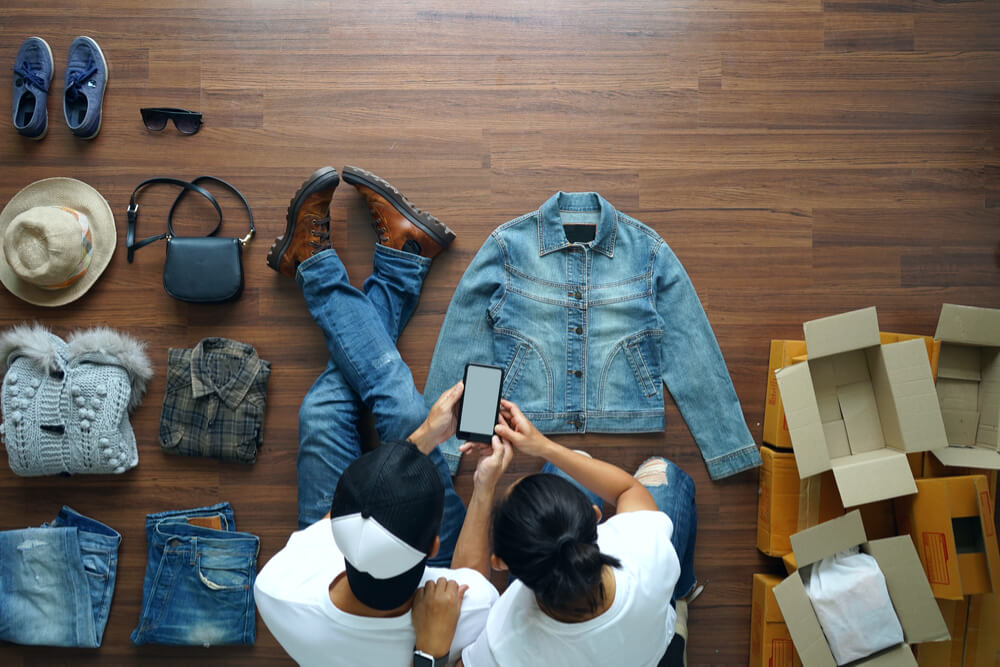 Step-by-Step Guide On Starting Own eCommerce

1. Structured Planning
Drawing a road map before starting any business is the foremost step, and the same goes for eCommerce as well. From finalising a business name to obtaining a domain name, from following a time table to having back up plans, have a blueprint ready.
This always gives a direction to your start-up and does not leave you clueless when crisis strike.
2. Detailed Market Research and Evaluation
Evaluation of market viability is a pre-requisite of building your own website. Carry out research about your competitors in the market. Study who they are, their pattern, where are they lacking, what are the hurdles stopping them.
Do detailed research on the service that you're going to provide as if it's already there, its spread in the market, and the gap that can be filled by your brand.
3. Find and Study Your Niche
Once you've decided the service that you want to provide, segregate the target group. You need to be sure of who you want to target before you start your online brand and its marketing.
Dig deeper into your potential buyers' interests, what they're looking for, what are their problems, and how can you solve them.
4. Get a Good Hold on Finance-related Matters
Your business is on an eCommerce platform but you still need to be equally alert and active on the financial part. Obtain the necessary permits like a business license, stay compliant with tax laws, give extra attention to sales and revenue, and have structured money management.
You also need to make sure that there are sufficient funds to sustain and proper money distribution.
5. Build Your Website
Once you are sorted with the basic requirements for your eCommerce business, you can then create your own website. In today's world, building a website is no more a difficult task.
There are a number of low-cost and easy options that will help you build your own website. Depending on your budget and requirement, you can choose your option. If you wish to go the classic way of building from scratch, you can either seek a professional website builder's help or code a website yourself.
However, there are many free and low-cost website builders that provide an online business opportunity for everyone and make the task easier. CMS tools like Shopmatic can make setting up your store easy. You'll find a plethora of website templates, themes, and other in-app purchase features too.
6. Understand Digital Marketing and Its Functioning
Develop an eCommerce digital marketing strategy for your brand. If you don't have a dedicated person/team for this area at a nascent stage, try and learn the basics yourself.
Features like Pay Per Click, email marketing, SEO, social media, etc. will increase brand awareness and presence and also garner huge revenue.
7. Presence on Social Media Platforms
Food to fashion, IT to real-estate, scientific laboratories to software-building brands, every sector has its presence on social media platforms. It's because social media is the biggest attention-grabbing platform.
A brand is analysed through its activities on social media such as posts, consistency, aesthetics, customer response, and more.
Here are a few things you need to follow to build a strong social media network:
Build a theme for your page and follow that.

Maintain consistency

Build a connection with your followers through personal posts. Upload BTS of your workspace, work, team, how are things done, and more.

Be responsive to comments and grievances received.

Stay up to date with new features and cash-in the trend.
8. Inventory Management
Plan out for effective inventory/stock management. Ensure you don't over-stock or under-stock your products before the launch. Dig in more on the types of inventory management and inventory audits available, and ways to effectively manage them.
Once you've uploaded products on your website, keep a track of the best-selling and under-selling products and manage accordingly.
9. Easy Contact
After setting up an online business, your customers should be able to reach out to you easily. Update working phone numbers and email IDs on your website and social media platforms, so that a customer doesn't lose connect due to your unavailability.
Constantly check messaging bots on your various platforms and be sure to be responsive to all of your customers' queries. Do not ignore any sort of grievances and take feedback seriously.
10. Dedication
You're your own boss now and run your own business but that surely doesn't mean being negligent or lazy. In fact, online eCommerce business demands more dedication, discipline, and determination.
Your business might or might not pick up in the early days, but do not let the dedication descend. Remember to move forward with the same focus, the same dedication, and the same enthusiasm. Be ready to intensify your dedication by multifolds.
Are you ready to take your business online? Create your own eCommerce website with Shopmatic!
Get free online marketing tips and resources delivered directly to your inbox.