According to a report by Kayako, 79% of businesses said that implementing live chat resulted in increased customer loyalty, sales, and revenue. Similar trends were also discovered through a Forrester report—live chat leads to a 48% increase in revenue per chat hour and a 40% increase in conversion rate.
These statistics put into clear focus the advantages of online sales chat, or a live chat, for a brand. However, there are many other reasons besides statistics that should convince you to immediately look into the implementation of a comprehensive sales chat strategy. So, without further ado, let us look at such 10 most important reasons.  
Better ROI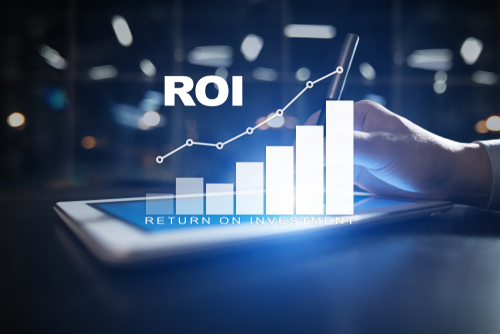 Sales chat, commonly referred to as live chat, evidently provides a better return on investment compared to practices like phone support which have traditionally been used by businesses. According to research by Forrester, for instance, it has been shown that live chat customer service is 17-30% cheaper than a phone call.
The main reason why live chat is more economical than traditional ways of engaging with customers is because of a feature called chat concurrency which saves a huge amount of resources by allowing fewer live chat executives to serve the same number of customers as a much larger team of phone support representatives. So, by investing a lesser amount of money in human resources, the business gets the same returns, thereby resulting in better ROI. 
Increased revenue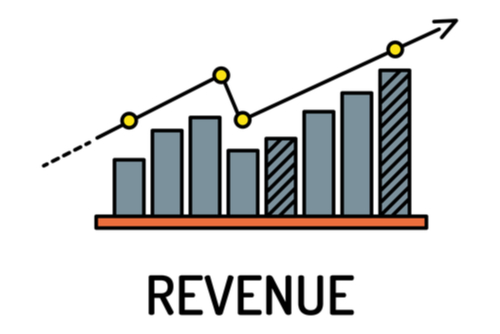 A well-implemented sales chat strategy reduces the friction in the customer journey and helps the customers make that final decision. Studies have also shown the direct benefits that having a live chat can have for a business's revenue—Comm100 tells us, for example, that live chat can drive 3x – 5x more conversions (and deliver up to 6000% ROI, as discussed above). 
Sales chat is so effective in making sales and generating leads because it provides the brand's prospective customers with instant access to the SDRs (Sales Development Reps), providing the support staff and sales team with many opportunities to convert these prospects into paying customers.
More opportunities for upselling and cross-selling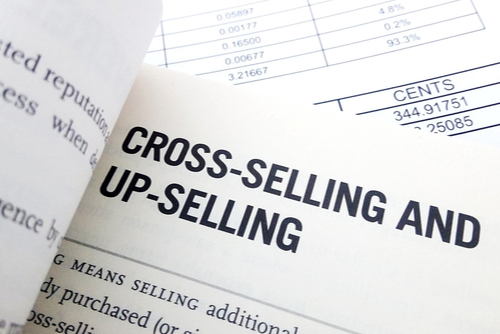 Upselling refers to making the primary purchase more expensive by encouraging an upgrade or an additional premium feature. Cross-selling, on the other hand, is best defined by Hubspot as encouraging the purchase of anything in conjunction with the primary product.
For example, if a customer has already purchased a pair of formal pants and a shirt at your e-store, cross-selling would encourage him to also buy a matching blazer to complete his outfit. 
Naturally, upselling and cross-selling are mutually beneficial to both the customer and the brand. Live chats can play a great role in making both these tactics easier because they give the sales reps the opportunity of making suggestions and product recommendations to the customer through a consultative sales approach.
Improved customer loyalty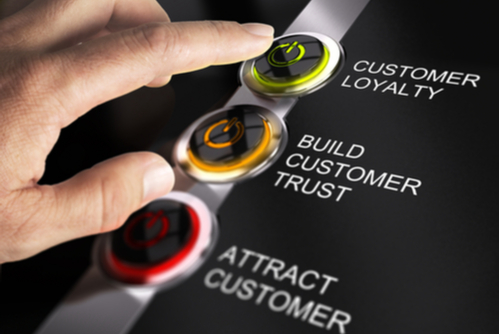 The eDigital Customer Service Benchmark survey discovered that live chat had the highest customer satisfaction levels at 73%, as compared to 61% for email support and only 44% for traditional phone support. We should not be surprised by the fact, therefore, that customers are more likely to return to a brand that provides them the ability to engage via live chat.
Oracle also found, through a consumer research study, that 90% of customers feel the "Live Chat" button gives them confidence that they can get help if they need it.
Sales chat lets brands provide quick answers to the queries of customers regarding their products, addresses concerns in real-time, and lets the customers know that the brand is there for them when they need it. Due to these abilities, Live Chat is a simple yet effective tool for improving customer satisfaction and boosting customer loyalty.
Gathering useful customer data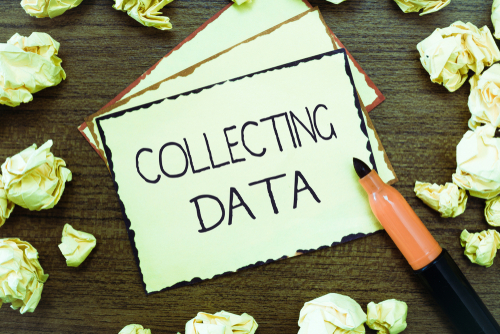 Live chat logs are a veritable source of customer data which can play a vital role in your Voice of Customer (VoC) program and contribute to the development of more precise buyer personas.
By collating and analyzing the historical brand-customer interaction data available to you via chat logs you can understand the common concerns, shopping behavior, and shopping journey hurdles of your customers so much better. You can also get a good handle on the level of your customer service efforts by looking at the number of customers who leave the chat satisfied with regards to their issues and queries. 
One of the most important ways in which this customer data can help you is through the recognition of common pain points in the customer journey.
So, for example, if you receive more than a dozen queries in a single day about the discount that your customers will be able to avail as part of your latest promotional campaign, it shows enthusiasm on part of your customers regarding your brand and it also shows that your messaging could have been clearer. Such insights, small though they may look at the moment, can go a long way in continuously improving your business operations.
Providing customers more convenience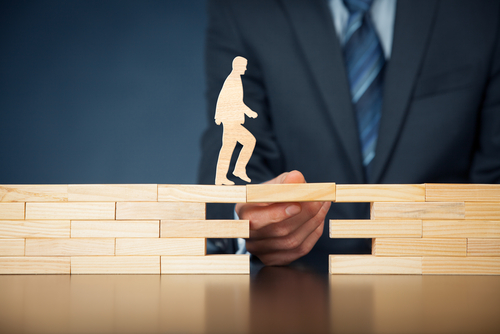 Recent years have seen a shift in comfort level towards texting in favor of phone calls or lengthy emails, and the same is also true for the way that most customers prefer to engage with a brand.
A report by Econsultancy, for instance, shows that customers prefer the convenience of using live chats which do not require them to commit too much time and attention to interacting with the brand. 51% of the customers, according to this report prefer live chat for multitasking purposes, and another 21% prefer it so they can shop while they work. 
In today's market where a number of alternatives are available for each brand, regardless of the product and price range, providing customers a convenient way of interacting with your brand definitely gives you an edge over the competition. 
Read more about why you should get live chat right now
Providing a competitive advantage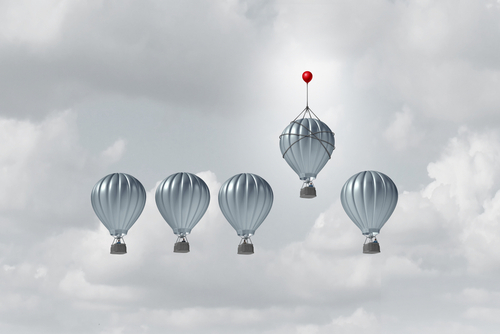 Expanding upon what we mentioned above, implementing a sales chat strategy can really help you stand out from the crowd and ensure some long-term benefits to many business operations. A study by SuperOffice found that only 9% of websites use live chat to provide real-time support to their customers, and similarly a report published by TELUS International found that many major companies still do not use any sort of live chat system on their websites. 
This reluctance on the part of businesses to invest in live chat solutions cannot be explained through customer preferences—according to Forrester, the number of U.S. online shoppers who use live chat has increased from 38% to 58%. So, if you, unlike many other businesses, decide to give your customers what they so obviously want, it stands to reason that they will prefer you over your competitors. 
Improved customer experience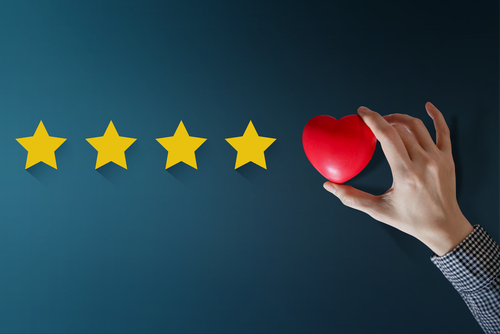 To understand how live chat improves customer experience, you must picture the scenario in which live chat does not exist. So, if a customer has some post-purchase issue she has to visit your site first, then navigate to your 'contact us' section, go back to drafting an email that details her issues, or make a phone call to you where she probably has to wait for the customer service representative to get off the service requests being addressed currently.
All of the steps, in short, that could have been avoided if the customer simply found the live chat option attached in the online receipt you sent her after she made a purchase with you. Similar scenarios play out when customers have a question regarding a product and they have to go through needless hoops instead of sending a one-line message across a live chat. 
Improving customer experience by using live chat is sure to bring you good results—a Forrester research study found that 44% of online consumers rate having their questions answered by a live person while in the middle of a purchase as one of the most important features a website can offer. Correspondingly, 57% of customers abandon their purchase if they cannot get their questions answered quickly. 
Reinforcing the brand identity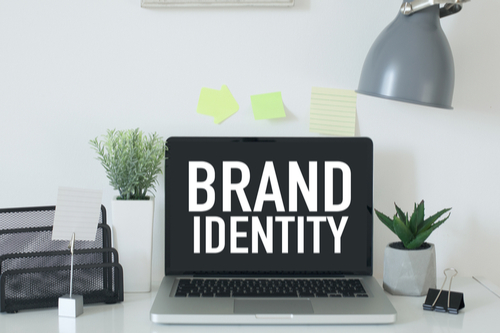 The brand image or brand identity can be best understood as the impression of your brand in the minds of your current and prospective customers. In other words, it is the feeling, emotion, or vibe evoked by your brand.
Sales chat can contribute a lot towards reinforcing this brand identity because it is a direct interaction between your customers and representatives of your brand. So, everything from the tone of that interaction to the promptness of action that the interaction demands contribute to the construction of your brand identity in the psyche of your customers. 
Live chats give a great opportunity to sales representatives to promote the brand and allow customers to connect with your brand identity via seamless integration of elements like fonts, brand colors, and backgrounds into chat boxes and buttons.
Making the sales cycle shorter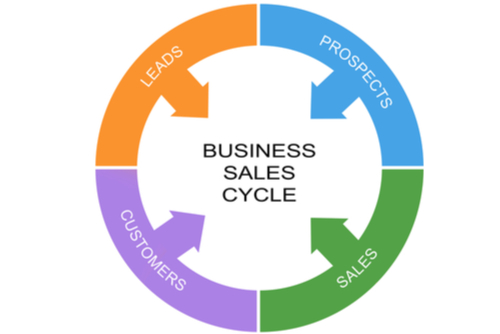 The sales process, or the sales cycle, extends all the way from prospecting to conversion and can take a lot of time in many cases, depending on the business domain and your targeted demographics.
However, by using live chat customers who are interested in your brand can quickly get responses to their questions and move on towards conversion in a matter of minutes.
Receiving important product details that are relevant to their own individual self from an actual sales representative instead of a catalog of some kind can contribute a lot towards customers expediting their shopping decisions, resulting in overall shortening of the sales process.
In light of all these important reasons, it must be clear to you now that implementing a sales chat strategy can be incredibly beneficial for your business. Small businesses that find it a little overwhelming to deal with the technical complications of implementing such solutions can, however, look at useful eCommerce solutions such as those provided by Shopmatic. 
Get free online marketing tips and resources delivered directly to your inbox.