If your meticulously planned and executed dream ecommerce business has taken off, your target market has been charmed, and is waiting for more; then you know this is just the right opportunity for the next stage of growth. 
Apart from your hard work and inspiring ideas, what is most needed for success is some fresh funding. You are looking for the wings to fly!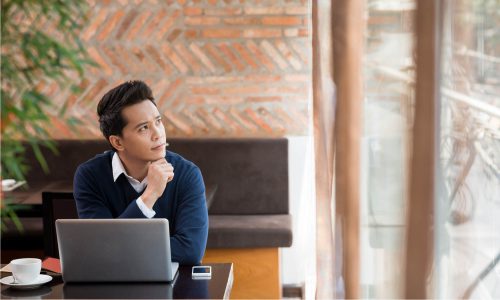 And if by now, you have probably exhausted your options of borrowing from "Friends and Family", and mulling over the idea of pitching your business to an "Angel Investor or Venture Capitalist". If diluting your share ownership in the company is not what you would like to do, then, taking up business loans is the way to go.  
An ecommerce business loan is basically the money you borrow from a bank or financial institution and repay in time with interest and fees.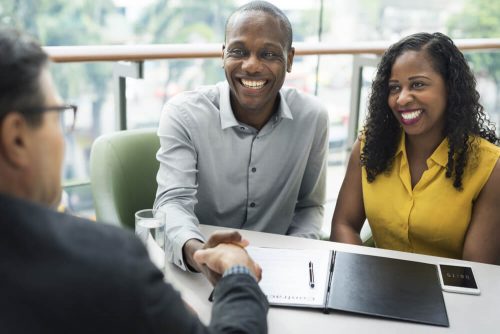 Your business expansion plans – be it for a new product launch, new employee hires, plans of venturing to overseas markets or simply building up inventory for an upcoming festive season- all need fresh investments and funding that might be hard to carve out from your existing cost structure. This is where a loan can come in handy. 
Matters to keep in mind when applying for a loan
Your plans and the viability of the project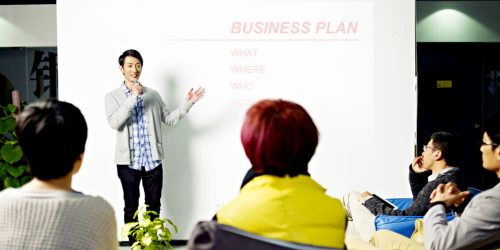 While banks and financial institutions have been set up to provide funding for businesses like yours, they have a right to choose who they would like to support. The viability of your plans and clarity of your goals can go a long way in convincing the lending organization. 
Hence, as you approach them for funding, there needs to be a clear understanding of why you need the funds, how much you need, how you plan to repay the debt, all backed by a great business plan that details your strategy for growth. 
As you pitch for the funds, it is important to be able to bring out the uniqueness of your product and the problem it solves. Moreover, such claims should be backed up by whatever proof you have to show them. For instance, sales achieved, testimonials received, press coverage if any. 
Updated Financial Records needed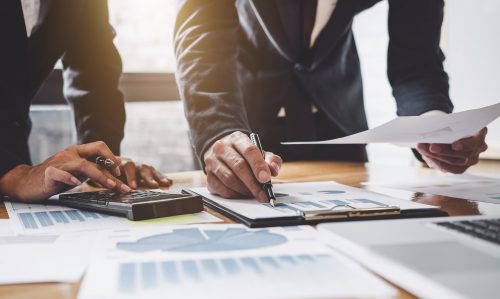 The financial institution that you are approaching for the funds needs assurances regarding the profitability of your business and payback abilities. Hence it is important to have documents like financial accounts, annual revenue statements and cash flow statements handy to provide credibility to your claims and provide reassurances that you are creditworthy and have the ability to repay the loan on time. 
A good Credit Score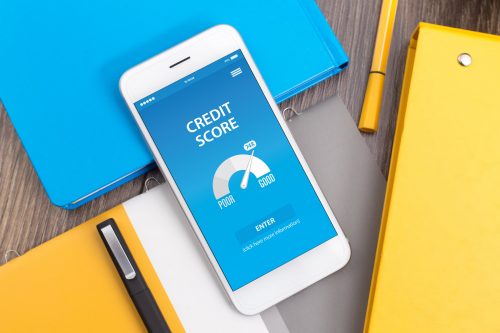 Apart from your business plans and financial statements, your Credit Score is another important data that every lending organization checks as soon as you apply for a loan. This score is basically a numerical expression representing the creditworthiness of an individual – a reflection of your ability to manage various types of credit that helps lenders assess your capacity to repay the debt on time and the risk involved in the deal. Making sure that you have a good Credit Score is therefore important and can often help in securing a better deal in terms of loans disbursed and interest rates offered. 
Getting the best Interest Rate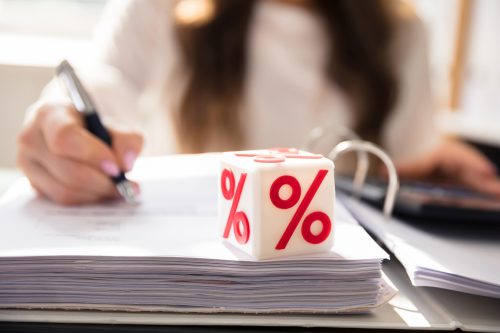 This is the amount of interest due to the lending organization as a proportion of the principal. Every bank or financial institution has a declared board rate but that may or may not be the effective rate of interest. Factors like the total loan amount, the duration of the loan or even your past relationship and credit record with the organization is likely to have a role to play on the effective interest rate that you pay. It is always advisable to get a few competitive quotations before signing up for a loan. 
Alternative loan options to choose from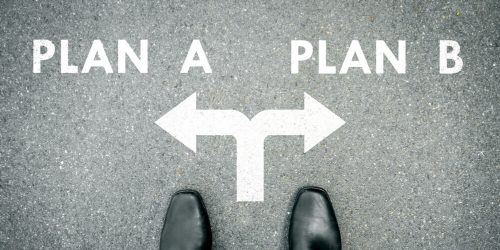 There is a lot of information available online and it is best to check out the loan options available to you before applying for a loan. The kind of loan that your ecommerce business would be needing, largely depends on the purpose of the loan along with a consideration of the interest rates and fees applicable. Here are some of the more popular ones-
Term Loans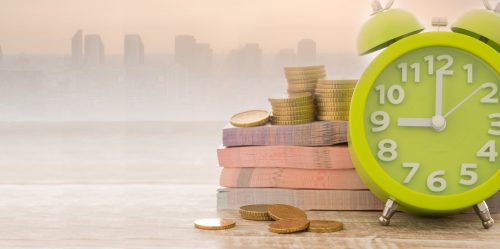 This is ideal for a one time fund injection into the company. This could be for building up on inventories or expanding operational capacity etc. Such a single disbursement of funds by the bank at a fixed interest rate and predetermined repayment schedule is one of the most popular loan options chosen by many ecommerce merchants. 
Line of Credit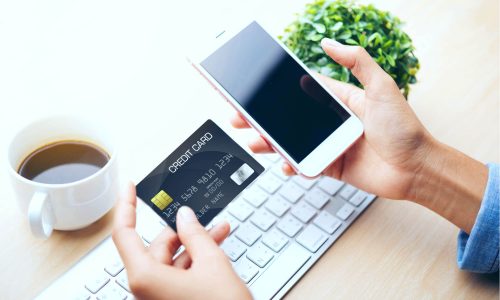 The bank approves a certain amount of money as a line of credit to your organization that you can draw upon as and when you need it. The interest you would pay would be only on what you draw. This kind of funding is more flexible and can be useful for financing an upcoming promotion or even seeing you through lean periods of business. 
Peer to Peer Financing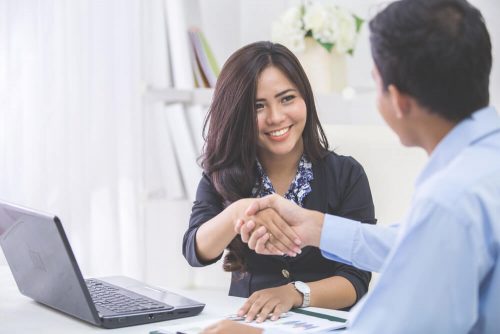 Such a method of funding is gaining in popularity nowadays, where the funds come from interested investors rather than financial institutions. The terms and conditions of such funding can often be more lenient than those from traditional institutions and be helpful for newer businesses trying to make a mark for themselves. Microloans also fall under this category. These are small loans issued by individuals that can help fund small projects that don't need too much capital.
Some other options
Apart from these, one could apply for Business Cash Advances that are not very difficult to obtain and helpful for bridging short term expenses. The catch here is that interest rates applicable for such loans are typically quite steep. 
And then there are options like applying for a Small Business Administration loan (SBA). These are government backed and typically have a lower interest rate, but the processing of such loans is typically time consuming. 
Small and immediate funding needs can also sometimes be easily met through credit card payments by the entrepreneurs. However, this is not recommended unless absolutely necessary as the interest rates charged on outstanding credit card balances is painfully high.  
Taking a loan out in different countries
While the broad procedure of loan applications are pretty standardised across countries, there are some country specific options that ecommerce merchants should be aware of. 
In Singapore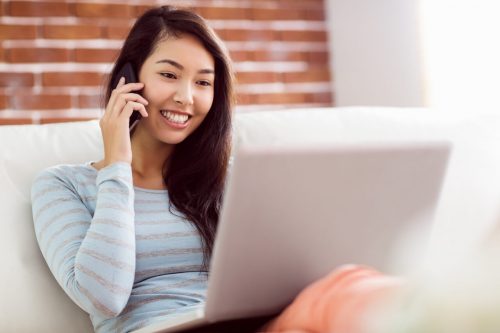 The government has been encouraging digital transformation of the economy and has implemented multiple initiatives to transform the country into an ecommerce hub of the region. A low tax regime, multiplicity of financing sources for startups and the ease of doing business makes this an attractive ecommerce location. 
Apart from the usual Business term loans and line of credit discussed earlier, there are several other resources that a Singapore based online enterprise can tap into for capital infusion. These are government backed funding opportunities that allow businesses to gain access to funding through initiatives such as cash grants, government equity financing schemes, business incubator schemes etc.
For eg. in April 2020, Enterprise Singapore launched the Ecommerce Booster Package to support SME retailers who have little or no ecommerce experience, to start their business transformation by selling online. Under the Productivity Solutions Grant, you can get up to 80% subsidy to set up an ecommerce store with Shopmatic. 
In India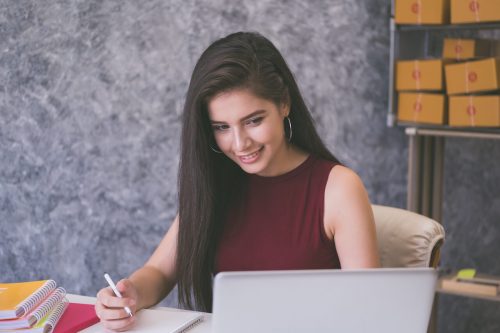 Keeping the fast growing pace of eCommerce in mind, banks in India have been extending loans to businesses to help them grow and increase market penetration. All banks, led by SBI in the public and also private sector banks have taken up the cause and are ready to offer loans with terms conducive to small and medium sized online businesses. 
There are also many Non Banking Financial Corporations (NBFCs) like Tata Capital, Reliance Capital etc who are engaged in extending ecommerce loans to online businesses. Along with this, there is another group of institutions like Capital Float, BankFin that specialize in extending flexible loan options to startups and helps them commence operations by providing them with working capital. 
Your journey as an entrepreneur has been inspirational! You have created an enterprise that has charmed the market and now is the time to spread your wings and fly even higher. 
Let funding not pose any impediment in fulfilling your dreams. Grab the loan that best suits your needs and soar to greater heights …. the sky's the limit!
Get free online marketing tips and resources delivered directly to your inbox.