People perform Google searches when they are looking for tips, comparisons, options, and other information that would assist them in making informed decisions. 92% of visitors pick a business appearing on the first page of local search results. Amongst them, around 60% of users click on one of the top three search results.
This means that if your eCommerce website doesn't appear on the first page of the SERP, more so in the top three results, there are chances that you will lose out on interested customers, a major loss especially if you have an eCommerce website.
Given the cut-throat competition, merely having a website and space on the web is not enough today. It is crucial that you are available for the end-user right where they are looking for your products, and this is exactly where the best SEO practises kick in to help you reach out to your potential clients without paying for ads.
However, a lot of people get eCommerce SEO wrong as they focus on high‐volume uber‐competitive terms. Instead, focusing on ranking individual category and product pages for lesser competitive terms can yield better results. One of the many tactics for eCommerce SEO, this works the most as it helps to make the online store more visible in the search engine results pages by being right where people search for products that your eCommerce store sells.
If you are an online seller looking to gain more profit without spending on ads, here are a few best SEO practises that can help you rank well as an online seller.
1. Leveraging the Right Keywords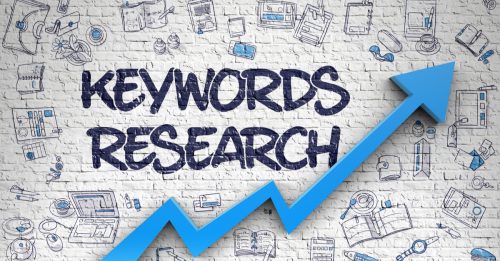 It is not preferable to overload the product titles and descriptions with keywords, however, they still matter and must be present in the copy. Researching for keywords must be the foundation of an eCommerce website's SEO as, without it, it is not possible to optimize the category and product pages. Keyword research also forms the basis of every other SEO-related task such as the site architecture and the URLs.
From the keyword search volume, to how competitive they are (cost per click), what people look for when they use these keywords, etc. gives insights into how much a keyword inspires a user. Higher search volume is an indicator of more active searches that can help you rank well, at the same time, cost per click indicates the competition, which will assist you using long-tail keywords for your website.
The intent of the website visitor further helps to add other words for more clarity and better ranking. This must also include competitor research.
While the primary keyword should come in the product headlines, sub-headlines, product description, image alternate attributes and meta description, the latent semantic index (LSI) keywords must appear throughout the content as these help Google understand the page's context.
2. Emphasis on Category and Product Page's SEO
For an eCommerce website, the category and the product pages are where most customers land on. Focusing on these pages is pivotal, but these must not be the only pages you should focus on. De-cluttering is another aspect of SEO that helps increase traffic and sales. Clear navigation with aesthetic design simplifies shopping for the visitor.
–   Title Tag: One of the most important elements of onsite search optimization the title tag should include the name of your business along with the main keyword phrase that you are targeting.
–   Meta Description: Not as important as the title tag, the meta description should be intriguing enough to encourage people to want to visit your website.
–   Content: When written in a clear and concise way, the content on the category and product pages help visitors learn more about your offerings and unique selling proposition.
Between the homepage, category page, and product pages, the category pages of your website should be optimized to appear first in the search engine results as they have the potential to attract more traffic for your sales funnel.
3. Multi-device Responsive Design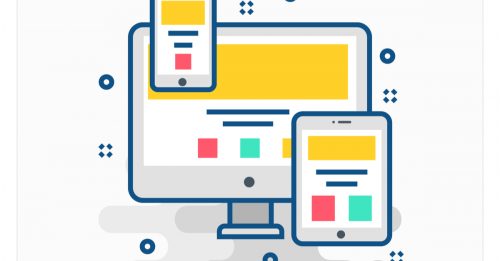 With Google's mobile-first index that uses mobile-friendliness as a ranking signal in place, and mobile eCommerce sales expected to account for over 50% of total ecommerce sales by 2021, having a responsive eCommerce store can improve user experience and also improve the search results.
4. Permanent 301 Redirects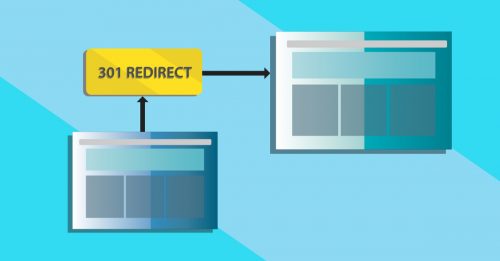 Your website is likely to lose traffic, ranking and links when search engines discover a 404 Not Found page when a visitor clicks on your website's link. This more than often happens when you fail to redirect a page for moved content or a change in link structure, an expired product, etc.
Permanent 301 redirects not only inform the search engine where the old content has moved to, it also redirects all the attributes of the redirected page like page ranking, traffic value, page authority, etc. to the detoured page.
It is ideal to enhance the user's experience by redirecting the expired product URL to either a similar product page or to a dynamically generated message page.
5. Optimize Product Pages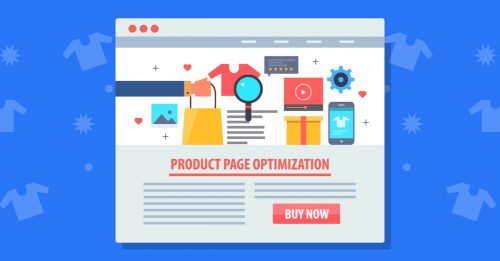 The lifeblood of the business, the product pages can help close a deal if they have all the necessary information at one place. A few specific things that you must be attentive of are –
–   Product Name: Also used in the SEO title and URL of the product page, the product name should have a common search term or keyword phrase in it.
–   Image Optimization: Images with optimized file name (inclusive of product name and the primary keyword) have a chance of appearing in Google's image search, thus increasing the scope of discoverability.
–   Video: Publishing videos related to the product, a testimonial, etc. on both the website and on networks like YouTube, etc. are a great way to attract new customers and inform the existing ones about a new product or category launch.
–   FAQs and Reviews: Around 85 percent of consumers conduct online research before making a purchase online and reviews play a big role here. Similarly, product specific FAQ content increases a buyer's confidence on the product, leading to more sales.
6. Simplify Site Architecture
Site architecture is an indispensable part of search engine optimization as it facilitates the search engine bots to discover the website's pages based on a clear internal linking structure. A criterion for search engines and visitors is that it should take only 3 clicks top reach anywhere on the website. Having a distinct hierarchy of navigation that is easy to follow and not too deep apart from boosting eCommerce SEO also encourages visitors to explore the site further.
7. Reduce Page Load Speed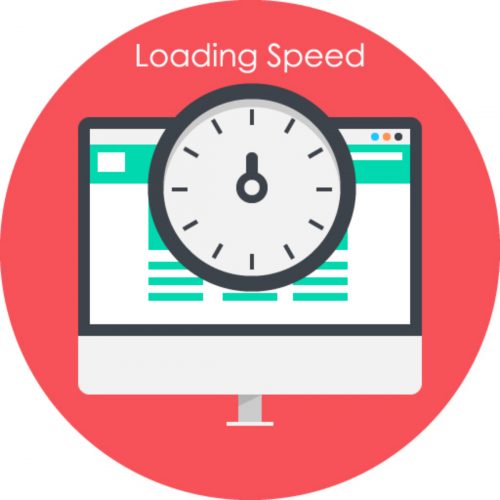 A study reveals that 57% of customers abandon a website if they have to wait 3 seconds or longer for a page to load. Page load speed, especially for an eCommerce store is not only a ranking signal but also leads to improved sales.
Get free online marketing tips and resources delivered directly to your inbox.