The advent of social media has changed how businesses market and sell their products/services. Social media is not a place to seek entertainment anymore and in fact, has become an indispensable part of business sales strategy. 
Social selling is direct interaction amongst salespeople and prospective customers via social media platforms. Social selling is totally different from social media marketing and thus, you need to draft dedicated social media selling strategies that are aligned to the overall marketing and sales strategy. 
The power of social selling lies in the ability to create trust and in fact, social channels have given a great opportunity to the salespeople to build credibility for their businesses online through various tactics and strategies.
Whether you are a small, medium or large business, social selling will help you create more opportunities and sell better. This is why we have compiled for you a definitive guide to creating an effective social selling strategy including some critical social media selling tips. Let's get started!
Have a clear vision and goal for social selling
The first and foremost step to social selling strategy is knowing what you wish to accomplish. Setting your goals for social selling is imperative to draw performance metrics and track the KPIs. 
Identify and select the most suited social media platforms for selling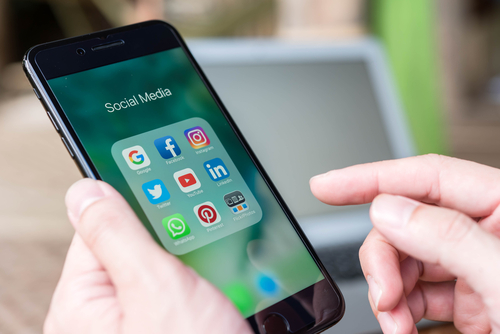 Every social media platform is not for everyone. It is very critical to do your due diligence when investing time in building your social strategy.
Carry out research to identify where your potential customers or target audiences are engaging most. For example, if you have a SaaS product for businesses, the best platform to find prospective clients is on LinkedIn.
While LinkedIn is the best social tool for B2B businesses, Facebook and Instagram are better for indirect selling via sharable or savable content creation and work better for B2C businesses.
Understand the two parts of social selling
How to sell on social media? This is the ultimate question marketers have to address while drafting the sales strategy for social media. Well, it involves the role of both, effective outbound prospecting and inbound marketing. 
Outbound prospecting: Under this, the salespeople leverage the social media platforms to directly reach their prospects and nurture the leads generated. It requires them to do a careful and in-depth analysis of their target group, identifies the decision-makers, and then reach them with their products/services.
Inbound marketing: Another important but slightly overlooked part of social selling is inbound marketing where you nurture the leads that come to you. For this, relationship-building and creating content that resonates with your target audience are critical factors.
Salespeople are often too fixed on the 'selling' part and forget that to 'sell' they have to create a sense of the value of their products/services. Thus, it is crucial to engage your prospects in content that is valuable to them to effectively build rapport and close sales.
Invest in upskilling and reskilling of your salesforce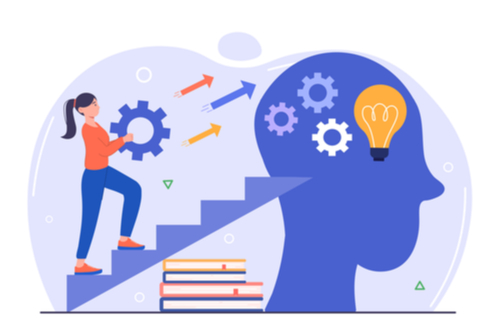 Social media selling is relatively new, very different from traditional selling and is evolving every day. So, training your salespeople for social selling is an important part of the strategy.
They need to be trained on all the techniques, the professional etiquettes, and understanding of all the social media networks to be able to successfully execute your sales strategy.
Create and engage your prospects in relevant content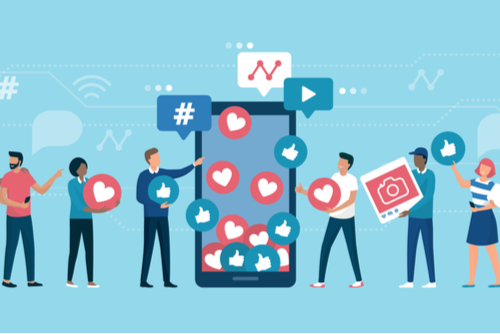 Never forget that content is king. Social media is all about the content and only this applies to social selling as well. However, due to the overload of content, the attention span of social media users has drastically reduced, thus, amplifying the value of engaging content even more. 
Whether it is for outbound prospecting or inbound marketing, creating meaningful content that engages your target and motivates them to take the desired call to action is highly critical. 
Leverage the use of social selling tools
A good sales strategy is knowing how to do leverage the best of resources available to your business. From tools to create the right ads to data collection and analytics, there are ample software, tools, and extensions available in the market today to help you strengthen your social sales.
For example, CRM is an integral part of sales and to do it manually can really prove cumbersome. There are so many software tools that seamlessly integrate and offer complete CRM. 
Develop social listening skills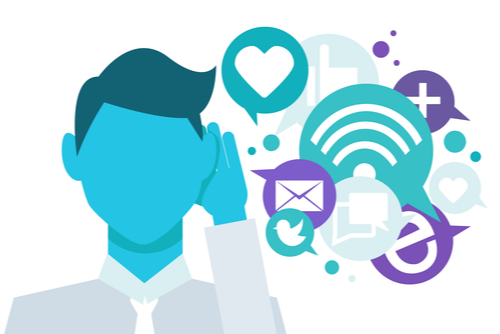 Another key component of social selling is social listening that helps the sales team keep track and monitor what their audience are saying about the company, products/services, competitors, and the industry as a whole. 
Why is social listening so crucial? 
Well, listening to your audience helps your position and market your product/services better, significantly improving the chances of closing sales.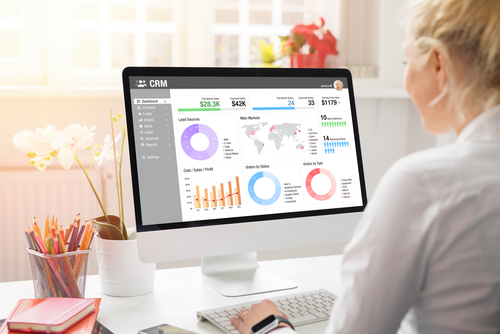 Checking how effective your social selling strategies have been an important part of the process. It helps to understand what worked and what did not.
While there are many metrics to measure the success of your sales strategy, lead generation and sales revenue through social selling are two major KPIs to monitor.
Realign or continuously update the strategy
Based on your performance review and findings, you need to continuously modify and upgrade your strategies and social selling techniques.
As mentioned earlier, even social media is evolving rapidly and therefore, it is important to realign your strategies in case there are new mandates, any significant policy changes, etc., to effectively attain your end goals.
Conclusion
A social selling strategy is a long-term approach and that too an ever-evolving one with building relationships and enhancing business credibility at its core. 
While you leverage social selling as a part of the overall sales strategy of the company, you need to set dedicated goals for the social media sales lead generation to be able to successfully track the performance. In the end, always remember that social media is continuously growing and changing and an adaptable and agile social selling strategy will always be a winning one.
Get free online marketing tips and resources delivered directly to your inbox.