The pandemic pushed consumers online. And it forced them to research beauty products for themselves rather than rely on advice from beauticians. As a result consumers are even more willing to explore brands for the first time; and make beauty product purchases they had never made previously. By the end of 2023, ecommerce is projected to account for 48% of beauty sales.
So if there's a time for you to make your online beauty store glow, it's now!
1) Create a Killer Content Marketing Plan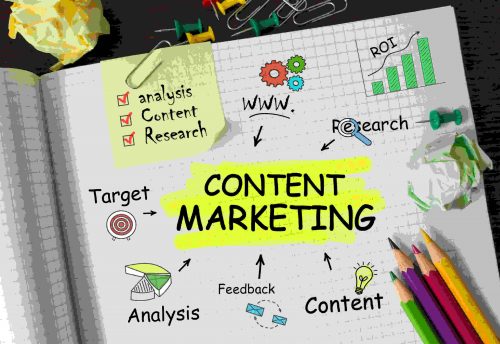 Begin by clearly figuring out what makes your product or service unique. Once you have your answer, establish that as the unique voice of your business. For instance; 'hand made', 'free from chemicals' 'formulated for oily skin' 'made with care for the environment' or whatever defines your product. 
Now build your communication and content plan on this foundation. The ultimate goal of this communication will be increasing sales; but the plan should be to provide information to consumers who are searching Google for their perfect product; and to guide them towards understanding how your product will fill that need. 
This message should be delivered consistently through your brand image, your product descriptions, and even how you address your customers. 
Well executed content marketing will increase brand awareness, gain Google organic rankings and visibility, build relationships with your audience, differentiate the brand, and drive more revenue. 
2) Step in for the Beautician's Advice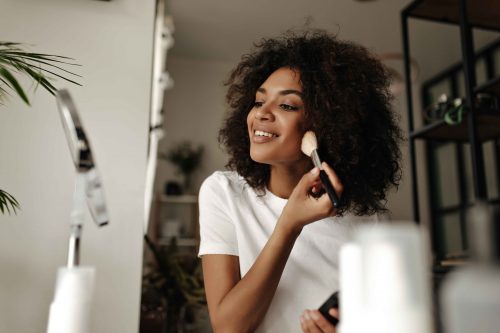 As mentioned, the pandemic forced consumers to research beauty products for themselves rather than rely on advice from beauticians. Internet search and Google have become a part of the buying journey. Consumers freely go to YouTube, Facebook or Instagram for brand research, how-to videos and reviews to discover new products or before making a purchase. If your store is set up on a platform like Shopmatic, you can easily create valuable YouTube videos with all the information you'd like to share and upload them onto your store. Or enable Facebook Business Extension on your store. 
Use words that your customers will relate to and don't make the videos all about pushing your product. Make them about providing genuine value to the viewer instead. Once they trust your information, they will be more willing to try your product or service. This also contributes to creating a deeper connection, boosting loyalty and building trust with your customers.
Remember consumers prefer to align with brands with whom they share principles and can relate to. 
3) Use Influencers if Possible  
The beauty industry has been impacted by influencer marketing and this in turn has boosted ecommerce sales of beauty and skin care products. 
Beauty brands can get closer to their customers who tend to trust real people testing products in their own homes rather than through traditional advertising. 
4) Use Real-Time Data For New Product Development
Take advantage of your interactive dashboard or Google analytics to refine and optimize your product development or to introduce new products in your range of offering. This effectively means you are empowering your audience and customers to take an active part in building the brand's future. Worldwide consumers are willing to pay more for customized beauty products so this is a win-win for all. 
5) Nurture Customer Bonds 
The contemporary beauty consumer is a more conscious and careful one. And changing consumer behaviors along with increased smartphone usage are par for the course now. Consider introducing loyalty programs, genuine discounts, invites to exclusive events, all with the aim to get to know your customer better and develop a more relevant product and service offering. 
Key takeaways for the success of your online beauty business –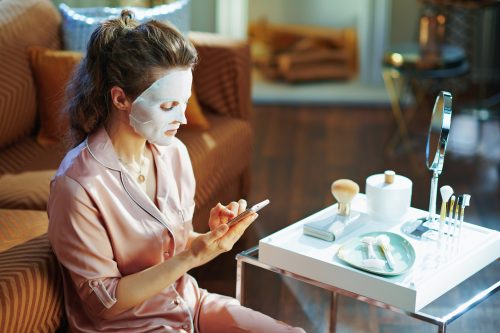 Recognize your customer and deliver value beyond cost. Educate your customer on the ethics and safety of your product or service. 

Be discoverable online across diverse channels. Use words that are relevant to your customer in your communication so you can be genuinely heard 

Use real data to develop and fine tune your product, marketing strategy and even packaging 

Deliver a more personalized experience and product to your customer 

Nurture customer relationships
And step into 2023 in glowing style! 
Get free online marketing tips and resources delivered directly to your inbox.