After browsing and weighing in various options you have found the perfect item. Time to move on to the checkout page and seal the deal. What are the payment options available to you? Does the site support your favorite mode of payment and allow a quick checkout? Or are they asking you to fill up membership forms and pay via their own preferred method?
At the checkout page, where the window shoppers convert to paying customers, it is not uncommon for carts to be abandoned and a sale to fall through. This can happen as the shopper discovers that his preferred mode of payment is not supported and is unwilling or unable to use another form of payment.
For the business to grow and thrive one has to understand the customer's needs and look for some payment gateway solutions.
How do they like/want to pay for the items you sell? To ensure conversion it is important to have support for a variety of payment solutions at your end. This, in turn, depends on the payment processing tools and the payment gateway that you are using.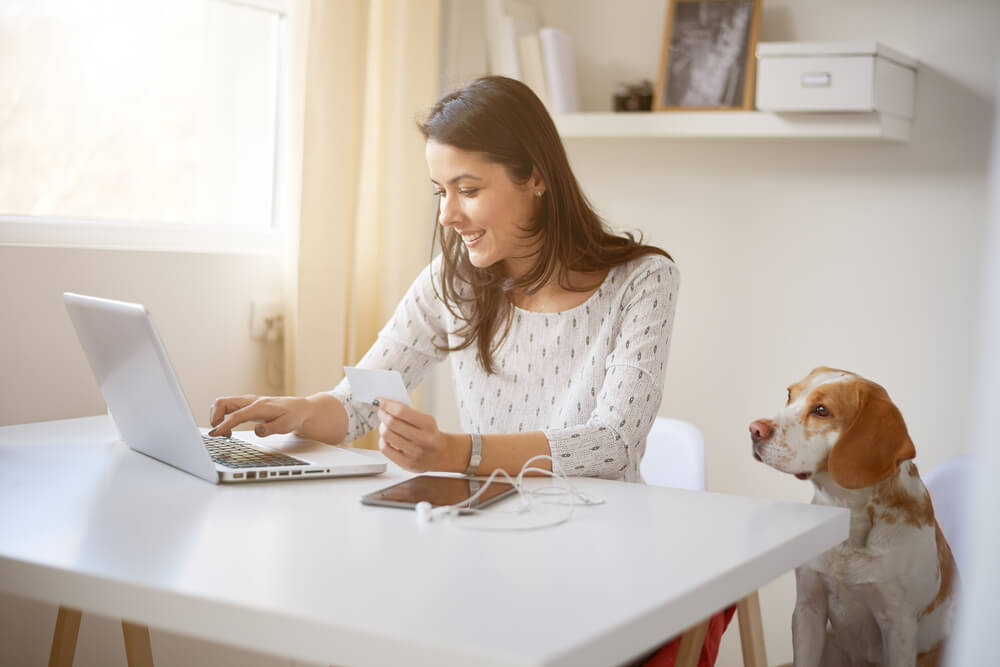 Choosing the Right Payment Gateway
Gateway systems help in the processing of credit/debit card data. The payment gateway is an online credit card processor or transaction handler that is capable of hooking into Credit Card accounts belonging to the online shopper and your internet merchant account. It has the important role of handling verification and transfer requests to ensure that the transaction is authentic and secure from possible fraud before an online payment can be finalized.
You could set up your own internet merchant account – a line of credit that the bank extends to you giving you the ability to process credit card payments. The other option is a hosted gateway to enable payments through third party services like PayPal, the global leader in online payment solutions. The customers (individual or businesses) have to set up an account with PayPal to use this simple and painless payment option.  
Some factors that need consideration when choosing a payment gateway include
Accepted Payment methods preferred by your target audience

Transaction fees charged every time a payment transaction is processed

Ease of technical integration to your website and customization for a user experience
Our view is that a hosted payment gateway is ideal for new ecommerce businesses or for an online ecommerce store as it is easier to set up and can be easily integrated to the website. Also, the service provider will be the one responsible for meeting all data security requirements and legal compliance methods.
Offering Varied Payment Choices
Availability of multiple payment options means greater convenience for customers and hopefully more sales for your business. A good combination would be to allow payments by all major credit cards along with direct bank transfers. Industry data reveals that Credit Cards are the most preferred mode of payment. But there are others who choose alternative modes of payment like Debit Cards, Direct Debit, Bank Transfer and even Cash On Delivery. The wider the choices you can provide to your customer, the greater the scope of revenue growth and business expansion.
Lets' list the various payment options that you could offer:
Payment though all major Credit and Debit cards must be allowed

Bank Transfers through services like PayPal

Digital wallets like Apple Pay and PayLah and other contactless payments

Electronic checks that are supported by most major gateways

Financing options services like eBillme that allows ecommerce outlets offer a simple form of financing to customers

Gift Cards- either store specific or those issued by major Credit Card companies

Having the option of Cash on Delivery (COD)



Expanding Through The COD Option
Credit /Debit Card payments are efficient, easy, safe and secure. But what about tapping on that significant segment of the population who do not have a Credit Card or a PayPal account? Maybe one can learn from the experience in Latin America where cash payment providers are innovating solutions that facilitate cash payments in order to improve customer experience and grow business.
In order to cater to this segment, ecommerce sites in Latin America accept payment by coded vouchers paid for with cash in banks or affiliated agents. Also, international merchants are able to offer cash payment methods by integrating with local Payment Service Providers. This can be a very workable strategy and can be duplicated in other markets that have a low Credit Card penetration.
Studies also show that the adoption rate of the smart phone is greater than Credit Card penetration and here lies the opportunity. A huge untapped market can be opened up through marketing and creating awareness and providing the option to pay by cash while shopping on their smart phones.
Yes, there are safety and security issues while handing cash payments and also risks related to refusal of the customer to accept the product on delivery. But even then, considering the potential size of the market and the gains involved, it might well be worth the risk. Your trusted logistics and shipping partner can also be of help here.
Areas to Spruce Up to Enhance Conversions
Customer expectations are rising and even if traffic at your website is good, there is a possibility that many will abandon their shopping carts and cancel transactions if the payment option that you use does not meet their expectations. Do not set a default payment option for the site and let your customers choose.
No one likes wasting time and divulging personal information. So, to make life easier for potential customers and ensure that they convert, it is best not force people to register/ sign up for an account and let them checkout as a guest. Providing reassurances on security and privacy also helps.
With the rising popularity of digital wallets, contactless payments and smartphones, it has become critical that ecommerce businesses review their payment methods and include this option of payment.
Also, all websites need to be mobile optimized as more and more consumers are now using a smartphone to shop and pay. New research from PayPal reveals that customers prefer a one click buy option. And the process needs to be quick, transparent and easy. These days, payment integration services provided by Shopmatic.com, the best online website builder, provides some easy to integrate methods for a seamless shopping experience.
Focus on making the ee-commercecheckout process as seamless as possible. You can consider checking out some payment services for small business website builder at Shopmatic.com. This is where the customer is handing over their credit card information and parting with their hard earned cash. In order to avoid cancelled transactions due to payment problems, make sure that there has been vigorous testing of its technical integration.
Having the option of cash on delivery option (COD) is a differentiator and allowing it can sometimes give you a competitive advantage. Also, even to this day, there are many who do not have a Credit Card or are just not willing to put their Credit Card information online. In such cases, this is the way to go!
In Conclusion
A lack of varied payment options, along with longwinded membership forms and steep delivery charges are some of the reasons behind many an abandoned shopping cart. As technology advances so will consumer expectations, and ecommerce retailers should not underestimate or ignore the payment preferences of their customers.
It is important to be able to understand the preferred method of payment of your target audience and enhance their experience. So, how about offering COD or exploring the option of allowing customers to pay via instalment payments? Allowing multicurrency transactions thereby giving overseas customers the opportunity to pay in the currency they know best could be another choice. Perhaps that day is not very far away that Bitcoins could be used to pay as well. So, the bottom line is – Give the paying customer the choice and satisfaction of using his favorite mode of payment as long as it goes towards beefing up your sales and revenue…..
Get free online marketing tips and resources delivered directly to your inbox.