We know that ecommerce has transformed the retail landscape and has revolutionized the way people transact. The web and its search engines provide ways to be easily found by customers without investing in an expensive advertising and marketing campaign.
From the customer's perspective, being able to easily search through a large database of products and services while comparing prices and products is super convenient too.
In this scenario, you need more than just a pretty site to make yourself memorable to your customer. And, in today's time, you can easily develop an effective one for yourself with the help of an online website builder.
What you need is to provide them with an excellent buying experience; one that will make them feel that the time spent visiting, browsing and buying from your site has been overall very pleasant and well spent.
And that is what excellent customer service can give you.  
The quality of an online store customer service directly impacts sales in your online store. So read on to get ideas on how to score big time with your customers and make sure that they come back to you for more.



Establish Contact with the Customer
In the same way that receiving attention from a staff member makes us feel welcome and attended to when we enter a shop, your customers will feel welcome if you establish contact as they pay a visit to your online shop.  
Consider adding a 'Hello' or a 'Welcome' message on your landing page. 

Acknowledge and Assist 
It feels good when one is served by an enthusiastic and efficient sales person at a brick and mortar outlet. Consider a similar effort in customer service through an alert and prompt response on your site. 
Chat buttons work very well for this. Connect with a simple genuine message like – Would you like to chat with us for something? Can we help? A simple 'hello' or 'can i help you' in the way of an acknowledgement of the customer's presence and an offer to help can replicate that show of attention. If you are using Shopmatic, the WhatsApp or Facebook Message icons offer great avenues for this interaction.



Keep Product Details Organised; Keep Descriptions Short And Sweet
While considering a purchase, there are questions the customer could be mulling over – Gather all the relevant product information like options, sizes or anything else that is important for the actual listing. And then, if the format permits, add a simple description to the listing- " This fabric doesn't need ironing so it is well suited for travel" or, "The sizes of our bedframes are suitable for American mattresses" or anything else that is of value and will make the reader feel you are speaking to them. 
If you sell furniture online for instance, in addition to the  dimensions, consider adding  recommendations regarding the assembly and coordination of the various pieces and a virtual view if possible of how it would all look together to help the customer make decisions.

Support The Customer Through Shipping And Delivery 
Offer a message confirming placing of the order, and provide clear information on when/ how the customer should expect delivery of the product.  Also provide a number or easy way to contact you if the customer needs help with any delivery/shipping related issues that may come up. These kinds of small efforts under customer care build a lifelong bond. 



Customers Like Recommendations/ Alternative Ideas
Don't be afraid to email your customers with regular updates on new product releases, recommend an attractive upsell, suggest repeat transactions and future upgrades. 
Many customers find it helpful to receive suggestions on complementary/ supplementary purchases. Example accessories like shoes, bags or jewellery that would go with garments, home decor pieces that could complement each other or even food products that would provide complementary nutrition or balance best with each other. 



Clarity On Return And Refunds Policy
Your customer is  buying the product without actually seeing/feeling it. Naturally, there is a higher chance of the buyer not being entirely satisfied. This is why a simple and clear return and refund policy helps. Sometimes, as the customer returns or replaces the product, the customer service department is in for a stress test of sorts and has to be able to handle the dissatisfied customer with tact and efficiency so as to not lose the customer forever. Think of the proportion of customers who return for a second purchase as a good yardstick to measure the quality of customer service your store is providing. 



Offer Help But Don't Push
However, it is important to keep in mind that one has to tread a fine balance. As in the real store, there are instances at which the shopper prefers to be left alone browsing, similarly in the virtual world, customer service of an online store needs to offer assistance but also take care to give space to the customer if he so desires! No customer would like to be pushed. So gentle suggestions only…

Easy To Navigate And Easy To Maneuver
No busy websites please. Sometimes too much is not too good. The customer gets lost in a maze and would rather quit! Ambience and aesthetics are important both in the real and virtual stores. Just like we all prefer to shop in well organized store that is pleasing to visit, a neat and interesting virtual store that is simple and easy to maneuver is important to hold up the attention of the customer visiting the page. An attractive page layout with links to audios and videos on the product (demos and customer experience sharings) is an easy and effective way to capture customer interest. 



Don't Leave A Customer Unattended
Many a times we come across situations where a customer has shopped for some items and then abandoned the cart midway through the exercise as he has encountered some hurdles on the way and has not been able to find enough information to complete the transaction. He has not bothered to waste time and effort on seeking any assistance and has moved on to another vendor in this crowded marketplace. In such instances, perhaps having a small form which allows them to leave a message for you could be of help. Or one could send emails to customers – "we notice you left this; is there anything you need? " or " more like that coming up; would you be interested"?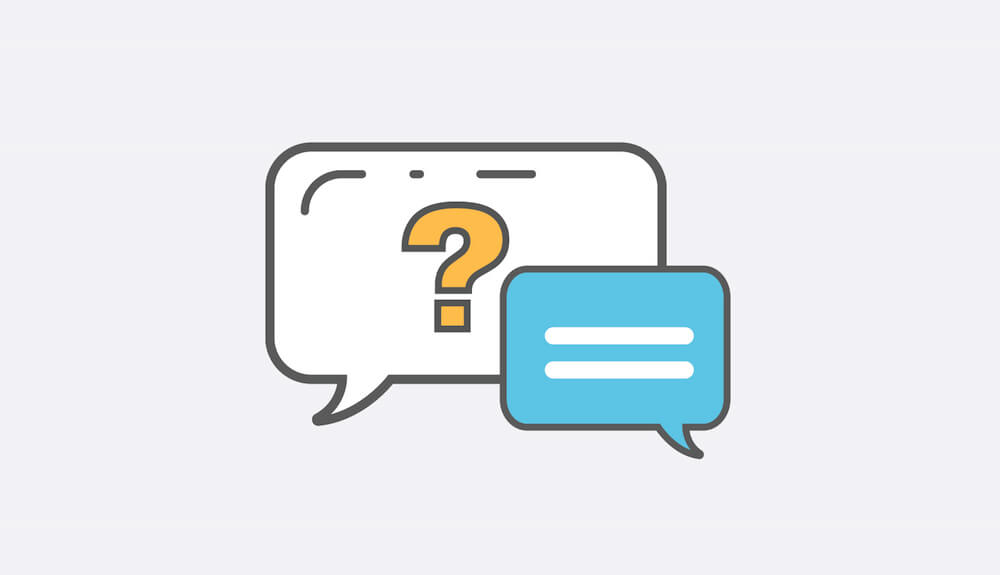 A Detailed And Exhaustive Faq On The Homepage With Most Anticipated Questions Answered
One cannot speak enough for the importance of having an exhaustive FAQ on the vendor's homepage. It is very natural to have questions and clarifications regarding the products and services on offer and this is always the first port of call for every prospective customer to turn to whenever in doubt. In case of specific questions that are not clearly answered, the customer can either call and speak to a customer service officer or leave a query or message. Hence a reasonably exhaustive FAQ on the homepage is highly recommended as it is helpful from both the customer and the vendor's point of view. 



Contact Information On Home Page

 
Make it easy for the customer to reach you. Provide all contact information with email and phone numbers to reach you on the home page. Toll free numbers can be provided for both local and overseas customers. A promise of 24/7 customer support that is easy through call centers is surely a plus and a very viable option today. The attraction of interacting with a human instead of a machine is very real. So if you would like to explore that option,  go ahead!



Make The Most Of Social Media
There can be no advice on customer service complete without mentioning social media sites like Facebook, Instagram and Twitter. Use these and any more that you consider important for your customers to form genuine connections with them. Link your home-page to your social pages and build up your narrative through regular updates that might be of interest to your customers. If this is something that seems daunting at first, you can always start with baby steps. Consider uploading new product pictures, or photos of people buying/ using your product or service. As you become more comfortable, you will find the unique voice that represents your store. 
Industry data shows that the exponential growth in e-commerce has lead to intense competition and good Customer service can be a strategic competitive edge – a way to differentiate oneself in this crowded marketplace. Hence, make the most of your People, Process and Technology to get this edge. Apart from translating to better revenues and an improved bottom line, stellar customer service will bring the organization a step closer in their goals of providing a positive and fruitful and engaging customer experience.
If you wish to learn more on how to increase conversation, read more: Converting Visitors to your site to Customers.
Get free online marketing tips and resources delivered directly to your inbox.