As the saying goes… When in Rome, do as the Romans….
We are living in a world with Hashtags all around us; be it on Instagram, Twitter, Facebook or Pinterest. They are everywhere and should not be ignored. In fact, it makes sense to join the trend and make the most of the hashtags to promote your web store.
Understanding the Hashtag
Hashtags are a word, or a group of words after the # sign used on social media websites and applications to identify messages on a specific topic. Using the hashtag helps others who are interested in a particular topic, easily find content on the same topic.
Technically speaking, it is a metadata tag that can help expand the reach of your content and improve your SEO rankings by making your content more searchable. It also helps to target your market and encourage users to talk about your brand. All this makes it an efficient marketing tool to promote your online store.
There are a few ways of effectively using the hashtag. Read on for some exciting ideas.
Ways to Use the Hashtag
It's time to catch trends and join them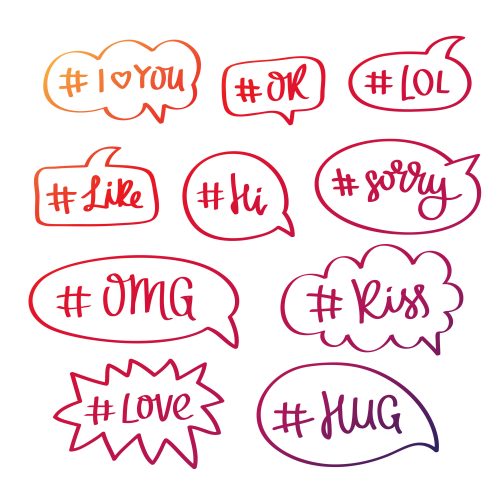 Trending hashtags are topics that are currently very popular on social media platforms. These tend to be dynamic and continuously changing, but when you see a trend that relates to your business, it's time to engage in it by using the #. 
Taking this opportunity of using trending hashtags will give your product/ service free publicity and allow your message to be seen by a larger audience beyond your usual followers. Connect with them by using related hashtags through "likes" on Instagram or a "comment" on Facebook or even "retweeting" on Twitter to develop relationships with your targeted market.  
Promote your Brand by Hashtags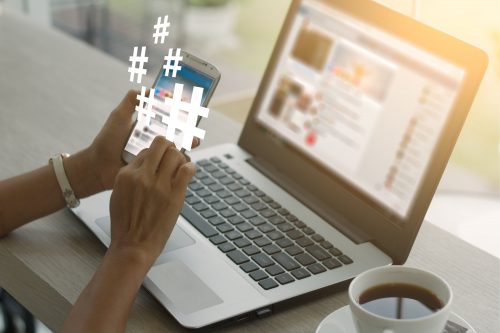 By creating a unique hashtag for your own business and using it to market your brand is a smart strategy. This would probably be your company name or tagline that differentiates your brand from all others. 
This creates greater brand awareness as your followers use this hashtag on the various social media sites. Such tags generate more discussion of the product/ brand among the online community and that enhances your brand visibility.
Another easy way to extend the reach of a promotion or sale at your store is to create a special Campaign hashtag that makes it easy for people to use, spread the word around and generate more awareness of what is on offer. Monitor the campaign# and respond to its users as an effective strategy. 
Extending the reach of your Content by using Hashtags
It is all about visibility. You have to be seen and heard in this crowded marketplace and using hashtags in your posts allow you to do just that. Hashtags improve SEO for your posts and also get your updates seen by many potential customers who are searching for the hashtag words. 
The trick is to think like your customer and insert a hashtag in your post that can help connect your product and market with your customer. For example, if you are selling health food products at your online store, using a healthy lifestyle hashtag in your posts can help you connect with people who have similar beliefs. Infact, seeking out some often used hashtags by this group of people and including them in your updates is worthwhile as it helps widen the visibility of your update. 
Again, if you have a new product that you are launching at an upcoming event, use a new-product hashtag to help spread the word beyond your friends and followers to a wider audience.
As evident, using hashtags strategically can be an additional marketing tool to promote your brand or online store. But again, like everything else, avoid the overuse of hashtags. Too many hashtags in any message makes it difficult to read. Also, always make sure that your content is relevant to the hashtag you use to avoid confusion and annoyance amongst your potential customers.
So #taketheplunge and start using hashtags effectively to promote your web store!
Get free online marketing tips and resources delivered directly to your inbox.