Starting an independent business is taking a major leap into the business world. It can be pure excitement to jaw-clenching fear. But the decision to turn a unique idea into a business is what makes one an entrepreneur. 
There comes a time as you plan your startup journey, where you begin to doubt the possibility of running the business. We believe a successful business is launched with no doubts.
Pros to keep in mind when starting a business so you stay positive-

Be your own boss
Starting off with one of the best points to keep in mind, you get to be your own boss. You're the one in control. The decision to grow your business just the way you like is in your hands and no one can tell you otherwise.
Flexible lifestyle
The key to starting a successful business is the ability to work at your own time and pace. This is especially true for mompreneurs, according to the State-Owned Business Report, commissioned by American Express, the number of women-owned businesses has increased by 68% since 1997. They prefer a flexible lifestyle so they can cater to their family, as well as build a successful business. 
Creative freedom
Creativity can play a big role in starting and operating a business. When owning a business, you have the freedom to design, create and build the company just the way you feel is right. The creative liberty is in your hands!
Reap the financial reward
According to the Wells Fargo Small Business Index, $10,000 is the average amount of startup capital required by a small business owner. That's quite little when it comes to starting a business. Being your own boss rewards you better financially than working for someone else. Owning a business removes the income restraint that comes with being an employee. It offers you a greater possibility of achieving significant financial rewards. 
Build better relationships with your customer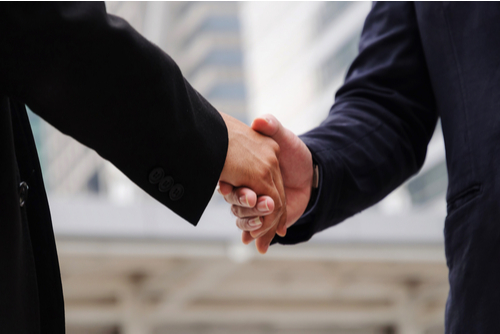 Unlike bigger businesses, it's easier to build a more natural and closer relationship with your consumer. Having one on one interactions with them creates a relationship and trust between both of you. There's nothing better than having your customers trust you, which could turn them into a loyal ones.
We believe everyone has an entrepreneurial trait. From playing with Legos as a child to selling your homemade cakes to your neighbors, the heart of building a business has always existed deep inside. 
So if you've wondered what good can come out of putting your blood, sweat, and tears into risking everything to start a business, we hope this has motivated you. To help you kick start this journey, there's no better place to launch your business than on Shopmatic. In less than 2 minutes a complete e-commerce store can be set up. Take your passion ahead and get on Shopmatic immediately!
Get free online marketing tips and resources delivered directly to your inbox.