Ah! The unusual world of online food businesses
While the whole world has been reeling under the impact of a certain virus and honing personal culinary skills, many home-based or online food businesses have experienced a new surge in popularity as they provide a variety of takeaway food to those wanting a break from the monotony of home cooking. 
The scope and possibilities of online businesses supplying food is indeed huge. After all, who doesn't like a well cooked, tasty and wholesome meal at an affordable price? 
Whether you run an artisanal bakery baking cakes, breads and cookies or specialize in exotic dishes from your family's heritage recipes, there is bound to be a market for your offerings. The same applies if you are a home based caterer who offers a simple traditional home cooked meal or cook for people with special dietary restrictions. There is a market for you even if you have a niche target audience of the health conscious individual looking for innovative recipes with the newest superfood in town!
The thought of some delicious food makes everyone hungry….and the business can be exciting. Let's have a closer look at 5 areas of the food business that can make it classy and successful!  
1. A 'Delicious' Website with Mouthwatering Images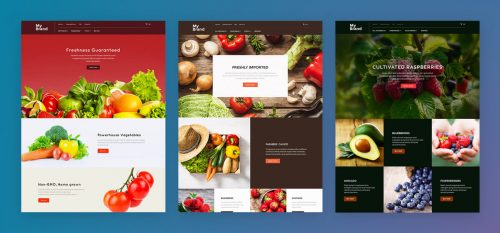 We eat with our eyes first and then with our mouth!
The food that you are offering to your customers must look good on your website in addition to tasting good. The customer needs to be in love with the look and style of your food even before tasting it. It is only then that he will likely buy the product.
Hence photography and the quality of images used at the website are hugely important. Pay special attention to the styling and lighting of the food for taking the best photos. Bring forth the experience through color, style and description so that the customer can visualize the taste and texture of the food. 
Consider arranging the food you offer against color coordinated stylish backgrounds, or putting them together by theme, and using high-quality, professionally clicked photographs. 
Customers prefer an easily navigable website and look out for detailed information on the ingredients used and the nutritional content of the food before placing an order. Provide serving and pairing ideas for your dishes as a value added service if you can. Many customers appreciate it. 
Another idea could be for you to gather followers on your website by sharing some of your recipes and posting informative tutorials about how to overcome everyday challenges while cooking popular dishes. An interesting section on food related blogs can also help improve your credibility and appreciation among your clientele.
2. Catch the Foodies on Social Media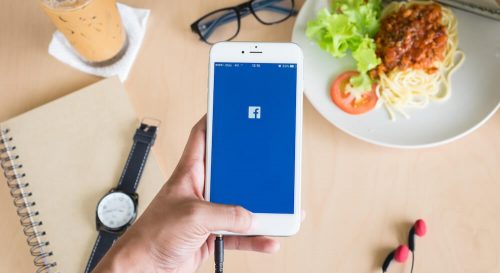 Offering good food is just not enough – you need to reach out to the people, create awareness and convince them to buy your produce. What better place to find them than over social media?
Not only does it help to connect and network with prospective customers, it is also a source of instant feedback and therefore an efficient market research tool. This is also perhaps the best place to spread the word about an upcoming sale or a promotion that your brand is offering.  
Facebook, Instagram and Pinterest are the popular platforms of choice for matters related to food. The visual appeal and easy shareability of these media make them ideal for reaching out to the greatest possible audience. People love great videos of recipes, or images of a well plated meal that has great reviews  
3. Provide Quality and Safety Assurances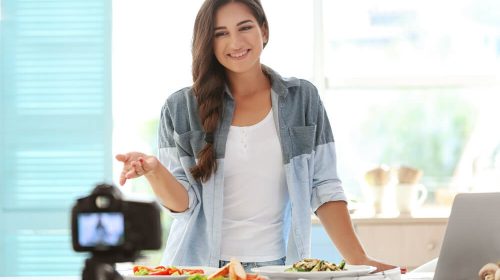 Customers these days are a lot more aware about what they consume and hence a detailed listing of all ingredients used for every dish, with special mentions of their quality (eg organic and non GMO) can be useful. This, along with information on the sourcing of the ingredients used (eg. tomatoes and olive oil from Italy or salmon from Norway) and all relevant allergy information (foods containing nuts or gluten) needs to be provided in detail. Nutritional details like calories and carbohydrate/ fat content per serving portion is sure to strike a chord with the health conscious consumer.  
When it comes to food, safety and hygiene is of utmost importance. This aspect has become even more critical given the ongoing pandemic. Food items are perishable and have expiry dates and cases of food borne illnesses are not unknown. This is why every food handler must practice good hygiene and safety standards. Make explicit declarations on your website about the measures undertaken by your organization to uphold food handling and hygiene matters to reassure and comfort customers looking at placing orders. 
4. Packaging and Delivery Matters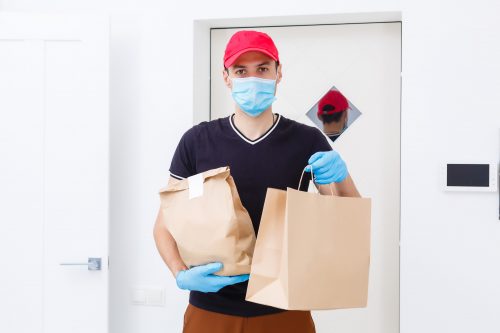 The food needs to be transported between locations without compromising its taste, look and quality. The customer expects the food to be warm, intact and ready to eat. The objective of packaging is basically to protect the food and prevent it from any physical harm. 
Tamper proof containers can help keep the food safe and prevent cross contamination of any kind. The right packaging also helps make the food look appealing and appetizing and can garner the appreciation of new customers and loyalists making repeat orders. 
Customers these days are environmentally conscious. Inconsiderate and unnecessary packaging using a lot of plastic can put them off. The way you package your food is a good opportunity to showcase your values along with the product and reinforce your branding. For eg, by using biodegradable packaging at your business, you could show your commitment towards environmental protection. 
When it comes to food delivery, expectations are naturally high. The food needs to reach the  customer in time, without any compromise in its quality and taste. Hence the choice of your delivery partner becomes important as the last thing that you would like to encounter is an angry and dissatisfied customer who is not happy with the delivery (even if it is not your fault).
5. Sensible Pricing is always a good idea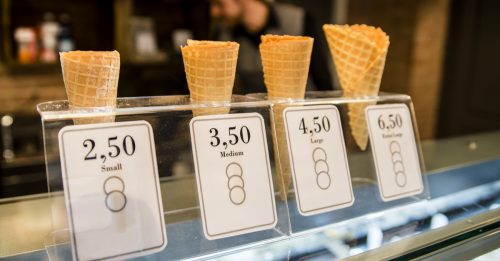 The market is competitive. While your food does not have to be the cheapest,  it needs to be competitively priced and more importantly, be able to stand out in the crowd. While there is no magical formula for pricing, it is important to know your costs and keep adjusting prices within a range until you get it right. At the start, there is often a need to forgo short term profits and just get people to try and savour your product. As customers grow overtime, the cost savings are bound to come. 
Customers are knowledgeable and are willing to pay a premium provided they are happy with the quality of the items being offered to them. Moreover, offering customers discounts on repeat orders or even loyalty benefits can help grow and establish your brand. 
The online food supply sector is exciting, but can be challenging and competitive for sure. It is a lot of hard work. Naturally, having a passion for food is an absolute prerequisite of being in this trade. There are also legal, hygiene, safety and quality control issues to abide by. Keep a close watch on the few areas listed above to navigate and grow your business even in this crowded marketplace. 
The key is to find a niche, a quality product and then get it in front of as many people as possible. There will always be takers for some good, delicious food! 
Get free online marketing tips and resources delivered directly to your inbox.