It's all about making it convenient for your customer.  
Your company might have a great website, social media presence, and mobile marketing but now it's time to make it all work together as an omni channel presence.
This means that the messaging your customer reads, the objective of that message, and its design is consistent across each channel and device he accesses to reach you. 
The experience he gets is seamless and consistent, and integrated with buying from your website. 
Woah! This sounds complicated…  so, for those of you who like it straightforward; 
Here's a simple example to understand the basics of omnichannel presence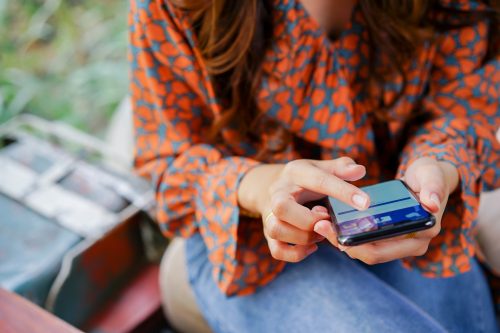 You are scrolling Facebook and you see an ad from a local website selling pure essential oils that you like. The post says there is a 25% discount on some fragrances and you click on that. The link takes you directly to a page on the store's website that lists the fragrances and items on 25% discount. Here you decide to buy and the website offers you convenient ways to pay. 
This is a basic example to show that your buying journey was uninterrupted. If the facebook link took you to the homepage of the website instead of the discount page, it would be an interruption of your intent and you might decide not to buy. 
That is what omni channel presence is all about. According to Google, "about 85% of online shoppers start a purchase on one device and finish on another." And we know this online shopping happens anytime – while people are in bed, in a car, in another shop, in your own physical store if you have one, or even on the toilet.
It is therefore effective for online retailers now to make use of this trend and make the shopping experience as integrated and user-friendly for the multichannel shopper as possible. 
There are distinct advantages of an omnichannel approach
The obvious benefit is an improvement in sales and high customer retention. You have a wider presence since all the channels you use are equally important and as a retailer you use data collected to understand your customer better in order to personalise offers for them. 
Overall, once you set up the system for omnichannel marketing, you have a more integrated operation, better delivery of customer service. and ultimately better profits for your business. 
So it is in your favour to provide a seamless experience no matter how or where a customer reaches out. You can have amazing mobile marketing, engaging social media campaigns, and a well-designed website, all working together as an omni-channel presence for your business.
Ideas to create a strong omnichannel ecommerce marketing presence
Think about this – when a prospective interacts with your website or brand, are you making them take a detour?
The idea is to give them one holistic experience rather than say – a desktop version, a mobile version, tablet version, social media presence, etc. Your customers should be able to buy from wherever they choose.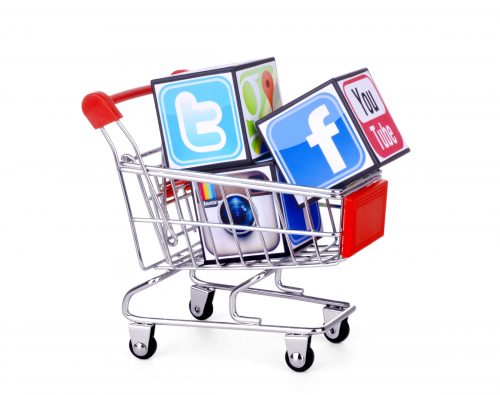 To that end, think of including wherever possible – 
Translated pages or advertisements in local languages when you engage with audiences in a foreign country. 

Include shoppable feeds that are user generated via social media. For example, link to

Google Shopping

, your Instagram and Facebook store, or buyable Pins on Pinterest. 

Use Facebook Pixels and Google analytics data to know what your customers are looking for and automatically target ads accordingly

Use discounts to lure visitors to your site from other channels and link up so that they land on to the page showing discounts rather than the home or other landing pages. 

Make your mobile site as complete as your desktop site so that consumers do not feel they are getting a lesser experience. 

Use a brand voice or tone that is distinct and can be recognised. Over all channels that you are present on; use the same voice so you can form your identity. Be consistent with pricing terms and promotional offers you are offering to avoid any confusion for potential buyers.

Run a contest or movement across channels to bring people to your website on common interest. We now know that customers buy online equally from online marketplaces, large retailers, websites, and social media links. 
Build your own Omni-Channel Experience Strategy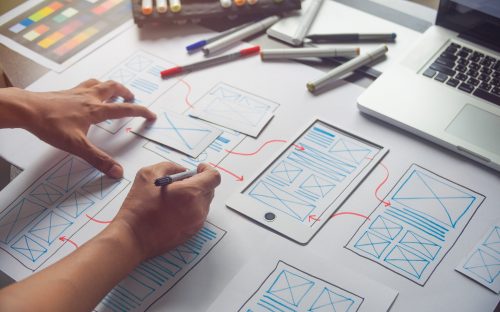 Invest some time in ensuring you understand how to use your ecommerce platform to deliver consistent branding, design, messaging and payment methods. This is important for delivering a seamless omnichannel experience. 
Track the data that you capture on the dashboard of your website and through Google Analytics to understand your customer better. That way you will know where to expect them to interact with your site.  
Take a good look at the tone in your Product, Marketing, Sales, and Customer Support messages and ensure that it is consistent  
An Omni channel presence is now expected by customers from ecommerce businesses. They want the flexibility to browse, compare, buy and interact with your store from any device or channel and at any convenient time, expecting to be pick up where they left off. 
Platforms like Shopmatic offer you the additional flexibility of easily linking social media channels like Facebook Business page. So start exploring and building a strong Omni channel presence for your online business now!  
Get free online marketing tips and resources delivered directly to your inbox.