"You can't transform something you don't understand. If you don't know and understand what the current state of the customer experience is, how can you possibly design the desired future state?" – Annette Franz
2020, the year when the Covid19 pandemic struck, has been a watershed of sorts! While the unprecedented situation brought the world down on its knees, it also saw great minds come together to figure out ways to fight and survive. 
As an ecommerce business, what is waiting for you round the corner? What are the consumer trends to look out for in 2021? And how best to prepare yourself to make the most of these opportunities and see the business grow?
Here we enlist some of the trends that every business should be aware of so that they can be better prepared by adapting their operations and offerings and chart the course for future business growth.
Consumers are more time-adaptive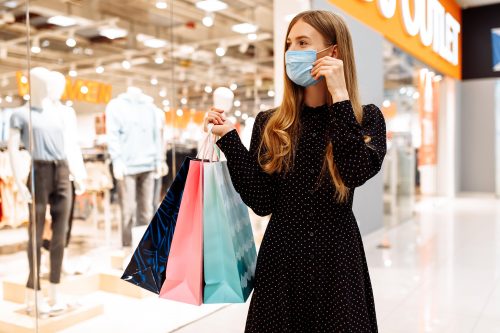 In fact, 'adapting to the new normal' became the mantra for throughout 2020 and now this trend is set to stay. 
Consumers have formed new personal habits as they work from home, adapting to personal flexible timings, and intertwining work hours with leisure hours. 
Shopping hours, timings for opening email, responding to chat messages, looking through social media, have become more personalised. Therefore marketing communication and content creation must reflect that fluidity as well. 
Habits formed and practices adopted to circumvent the situation in 2020 are unlikely to change anytime soon. Hence, as we look forward to the new year, businesses must look for the new associated opportunities that adaptive lifestyles throw up.  
There's more w

idespread adoption of technology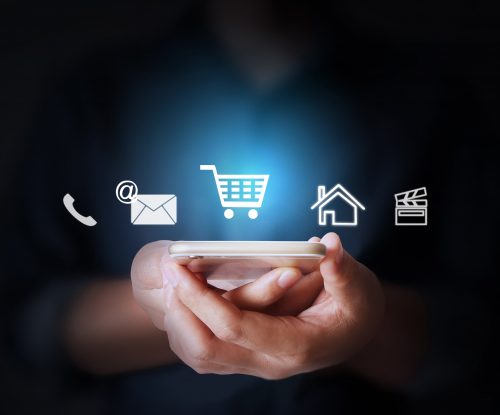 We now conduct most of our lives online. From working, taking calls, meeting, to watching a movie, reading the news, shopping, and paying our bills. 
In an effort to minimize human contact, widespread adoption of technology and introduction of digitalization in many aspects of our lives has become the norm. This is only going to get technically more sophisticated and aimed towards making life more convenient for people. 
For instance, contactless payments that became a necessity during the Covid times have become a way of life thereafter. Apart from credit/ debit cards, the widespread use of payment links and digital wallets is here to stay and grow.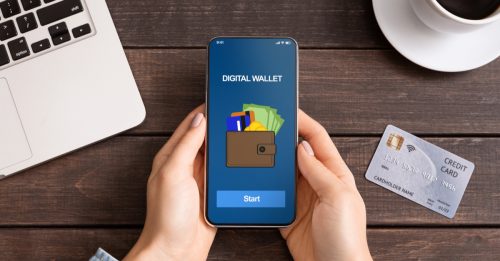 Similarly, consumers are increasingly comfortable communicating with Chat bots, and talking into smartphones to navigate searches. 
Enterprises are encouraged to invest in digital transformation. Many governments, the world over have also been encouraging this digitalization drive. Shopmatic offers the 'Shopmatic Pro-Concierge' package supported by the Singapore Government for qualifying online businesses based In Singapore. 
There's more f

ocus on Customer Experience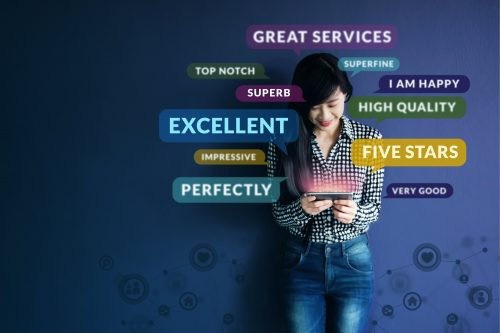 Understanding consumer behaviour patterns and their needs and pain points have always been important for the online merchant to survive in this crowded marketplace. 
Now the focus is on providing a unique and increasingly personalised customer experience, for which the website's friendliness, security and convenience has become a necessary condition for success.  
Here are some expectations consumers have from online stores, in 2021 
Consumers expect to be provided with options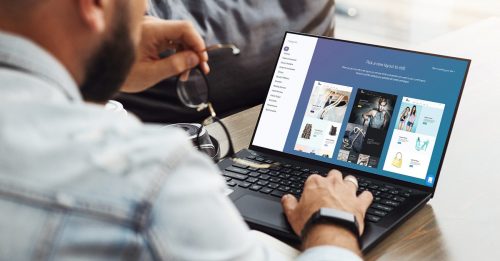 The whole area of customer experience takes special attention and it goes beyond just offering good customer service. Now, the customer is looking for an attractive website with easy navigability that is secure, trustworthy, and provides options – whether it is related to payments, shipping or delivery matters.
Let the consumer choose and make informed decisions while engaging to buy from your online store. Platforms like Shopmatic manage all the backward integration you need to offer multiple reliable options for shipping and payments to customers. 
They're more comfortable with Artificial intelligence (AI) tools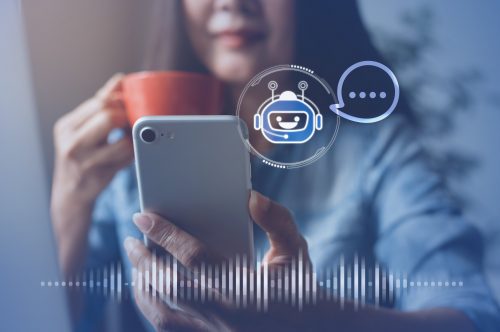 From pre-filled messages, chatbots, shopping recommendations, timely offers, and personalised shopping guides, customers have come to expect such features. 
Big Data and analysis of recent consumer behaviour data can provide ideas about the future through predictive analysis. On your website this information can be found on the dashboard or through Google Analytics  
It should feel real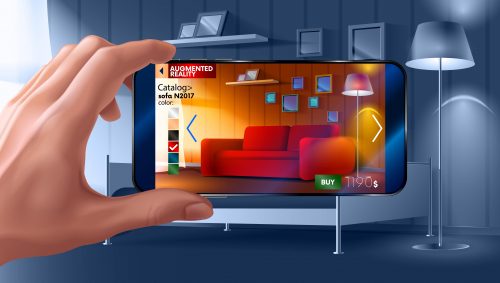 The amazing capabilities of Augmented Reality when adopted by a website – be it a furniture and furnishing store or even a clothing store has provided a viable alternative for many consumers who still like to have a touch and feel of the product before buying.
Adopting such technology can go a long way in improving the customer experience at your website. Even without AI, use the art of visual merchandising to re-create an experience as close to real as possible for your online store.
They are open to 'discovering' over social media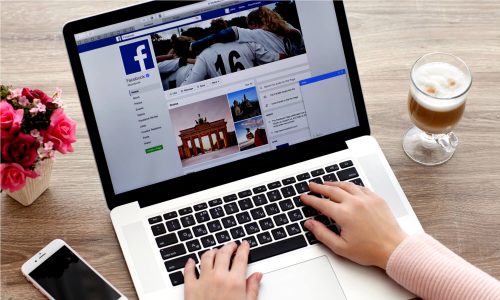 Unless you're an ostrich with your head in the sand, you have experienced receiving recommendations related to your search whether through ads or products on a website. Targeted recommendations or ads are increasingly accepted and expected by consumers who are relying more on this to discover products or services they would never have otherwise known about.
Open to buying conveniently on social media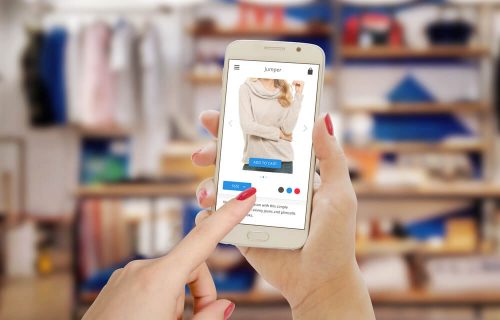 We are seeing a growing percentage of shopping being done over social media and this trend is projected to grow even further. 
Use of disruptive technology like Shopmatic Social will turn followers into customers and make it convenient for online merchants to sell on Instagram, Facebook or even through Chat channels like WhatsApp with the help of a powerful Single Checkout Link. 
Moreover, the lines between marketing strategies in the B2B versus B2C space are getting blurred. Digital marketing strategies that were predominantly used in the B2C sphere earlier are becoming more relevant in the B2B area too. Social media marketing and content marketing is now an important tool of any ecommerce business's digital marketing strategy.
Using mobile devices for more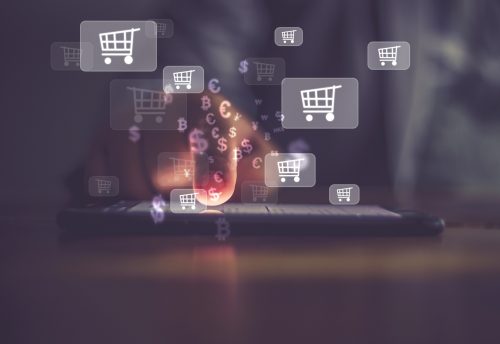 Research data reveals that more and more people are shopping on their mobile devices and this trend is projected to grow even further. Hence the importance of making a conscious effort at improving the customer experience while he accesses the site over the mobile device and also having your website optimized for mobile devices.
There's growing

Environmental Consciousness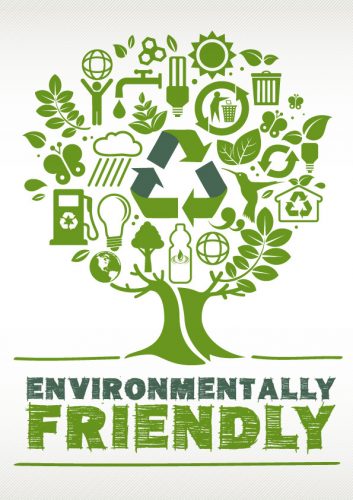 Consumers, especially the millennials, are environmentally conscious and the importance of your brand's alignment with values like ethical sourcing from fair-trade organizations and efforts at sustainability practices is going to be considerable. 
The wellbeing of the environment and sustainability of the world in general is very important to them and they are ready to pay a premium for such ethically sourced products. So keep your focus on a product offering that is authentic, ethically sourced, environmentally friendly or aligns with the proclaimed value of your brand genuinely.  
If your ecommerce business has already adopted such environmentally friendly practices, that should be highlighted at the website and is sure to have an influence on the buying choices of the customers.  
"If you don't care, your customer never will." – Marlene Blaszczyk
So understand your customer well; after all; the customer is the hero of your story!
Get free online marketing tips and resources delivered directly to your inbox.