E-commerce has been a winner for everyone. It has enabled the seller to greatly increase his market reach while keeping establishment costs low. While for the buyer, one cannot extol enough about the conveniences of being able to shop anything and everything by the click of a button at any time of the day! No wonder e-commerce has grown exponentially over the past decade and hopefully you have been a beneficiary of this phenomenon as you could create your online store free! But along with this, there has also been a trend of many an online retailer to have some kind of a real world presence. Have you thought about this?
Having some sort of a physical presence along with your successfully growing online store can be a good short term tactic to promote your business and products and help you extend ecommerce footprint to make a headway into your community. This is a strategic way to generate local business and increase brand exposure. Also, research shows that there is still a large proportion of shoppers who start their hunt in the digital channel but prefer shopping in physical locations. This is your opportunity to convert them from a visitor to your website to a paying client with an e-commerce physical store.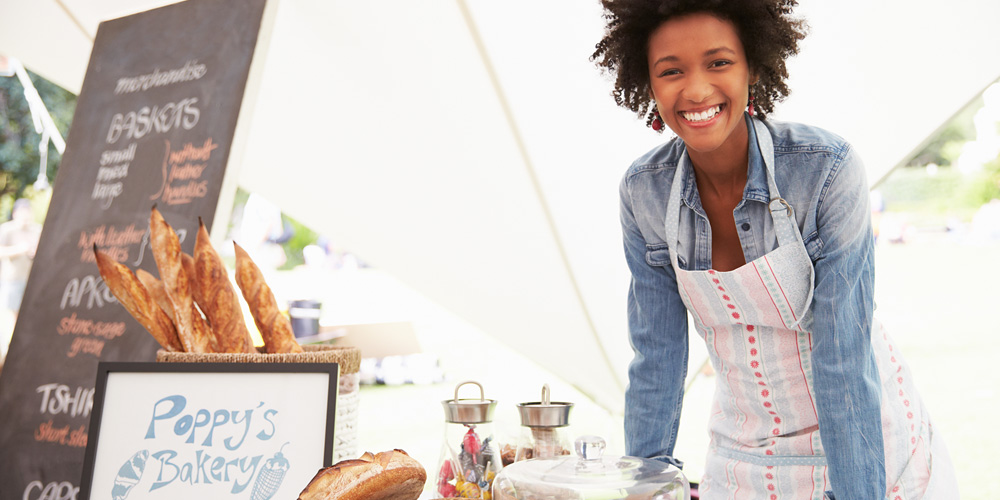 How About Opening A Pop-Up Store?
This is one of the most common ways of venturing into the physical world. It is basically a temporary sales outlet to supplement your online business. It is a wonderful idea as it offers a relatively low cost way to explore adding an additional revenue stream. The idea is to make flash appearances and get customers you couldn't reach before.
Perhaps the most important factor to be mindful of while planning the opening of a pop-up store is the location. The location must be right for the business to succeed. The need is to be able to identify the areas or locations that your potential customers are most likely to frequent ie areas where you can match your product with the personality of the customer.
One option could be a stall in an already existing store. For example, selling your handmade jewellery/accessories in a clothing/garment store. Such complementary partnerships can appeal to customers and help sell your product too.
Otherwise, you could be looking at renting a small commercial space in an area with a good football. It is crucial that the location provides access to the right demographic and foot traffic. For example, if you are selling festive goodies, a holiday shopping bazaar is a perfect spot for your pop up store.
It is important for the pop-up store to be attractively designed and provide the best experience for customers from the time they step into the time they exit. Such stores can help to create long-lasting impressions, offers convenience and allows you to connect with the community.
Build up a buzz about your upcoming pop-up store on your online store website and online in general. Promoting the event to your existing social audience is the key to having sustainable foot traffic at your pop-up. Create events on Facebook and keep everyone updated through Instagram, Twitter and Pinterest. Running promotions during your pop-up also helps to keep the momentum going.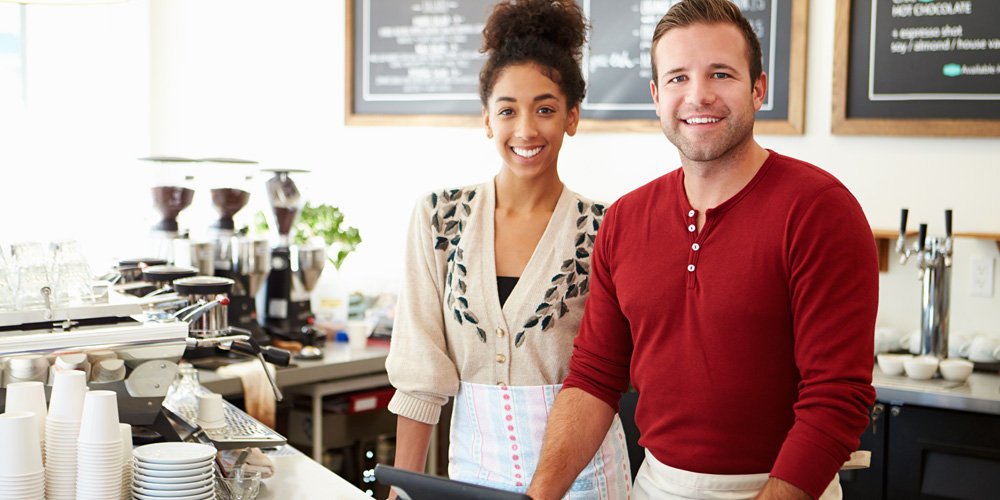 Advantages of Such Mixing of Sales Channels

 
Allows customers a multi-sensory experience
The ability to physically touch and feel the products before purchase makes the shopping experience more engaging for the customers. Basically it helps in Increased brand awareness through the human touch that often doesn't translate online and creates a more rounded and holistic shopping experience.
Can be the perfect testing ground for the viability of a new product
Pop up stores are a great way to check out the viability of a new product. It gives you the opportunity to meet your customers face to face, getting real-time feedback on how it can be improved. The learning out of this experience can be tremendous. Such feedback can also be collected online but is of course faster in the case of the physical store.
The physical presence will also allow you to demonstrate and educate customers about your product.
Gives you more visibility and helps grow your customer base
A pop-up store enables you to engage with customers and is a way to put your brand in front of people who may not find you online. It can also build relationships and promote repeat customers who will return to checkout your new offering or take advantage of promotional sales and events. Tying your brand closely with a holiday and giving consumers a physical location to access you is also a great opportunity to grow sales.
Making returns easier
Having the physical presence makes it easy to shop and return merchandise and is reassuring to many a customer. Also, once the customers know that returns can be made either by shipping or at any of the physical stores, they are more likely to be willing to purchase online.
Helps create a sense of urgency
Pop-ups with their limited window of time can create a sense of urgency for the product by providing limited time offers often prompting customers to make impulsive choices that is beneficial for the seller.
Be aware of the costs involved
The good news is that the pop-up allows you a physical presence in the retail space at the fraction of the cost of a brick and mortar store. But nevertheless, be prepared to budget for substantial additional costs. Apart from the rental (that can be the biggest chunk) there are many other items to spend on. They range from racks and shelves to lighting and furniture along with sufficient merchandise to fill your space. You will also need to hire new people to run your store. Thus, overall costs can be considerable, but they can potentially be offset with additional sales.
How about Warehouse / Clearance sales?
This can be another way for the e-commerce retailer to make a physical presence. Such sales are usually a hit with shoppers as they can score attractive discounts while businesses find an effective way of clearing their stocks. It can also help offload products that were not popular and maximizing shelf space for in demand items.
Clearance sales are a good promotional strategy as an inventory management tool and can be scheduled on a seasonal basis or on an as needed schedule to clear stocks. For example, businesses offering decorations, accessories and clothing must shift inventory to reflect seasonal demand. Clearance sales help move goods and free up space for the next season's merchandise.
Create awareness about the upcoming sales through your marketing machinery and build up the excitement and anticipation for your event. Promotions and clearance sales help increase store traffic especially from value based shoppers and ultimately boosts the bottom line. Such sales offer customers a way to access the product at a lower price point. Once they try it and like it, they may become repeat customers of the regular price product and help increase the company's customer base.
In Conclusion
The holiday / gifting season is a great time to explore these options as people buy for themselves and their loved ones. Some marketing activity will be required to create a buzz about your upcoming events.
Opening a pop up store for your ecommerce business can be a great move whether you are looking to test the viability of a new product simply want to expand your customer base. Having a temporary physical presence allows the E-commerce retailer to have an additional revenue stream, generate brand awareness and also get a competitive edge. On the other hand, having both options provide customers the ability to choose to shop whichever way they feel more comfortable. It's a win-win for both. So why not give this a shot?
While if you are still thinking to get your business online, visit Shopmatic.com which is the most efficient free online website builder.
Get free online marketing tips and resources delivered directly to your inbox.