The eCommerce market in India is on a sharp rise and the onset of the pandemic in 2020 has fueled the digital shopping boom significantly. In fact, the grocery and everyday essentials online market has grown exponentially since 2020. According to a research report, the Indian online grocery market is estimated to reach US$ 18.2 billion by the year 2024.
Greater smartphone penetration and easy access to the internet are amongst the key drivers of eCommerce growth in the field, making the online grocery store business plan a lucrative opportunity for entrepreneurs. 
Hence, if you are a small physical grocery business owner or want to start your own grocery business online, this is the ideal time to start.
However, with lots of opportunities to explore in the digital space, you might need to identify the right business model, the market fit, the product offerings, and the capital investment needed before you start an online grocery business. An effective business plan and clear objectives will help you target better and achieve business growth in a more efficient way.
How to set up an online grocery store — 7 Things to Consider
To give you an understanding of how to begin the preparation of your online Kirana store we have listed down for you a step-by-step guide to crafting a powerful business plan for your online grocery store set up. So, let's get started!
Understand your scope of operation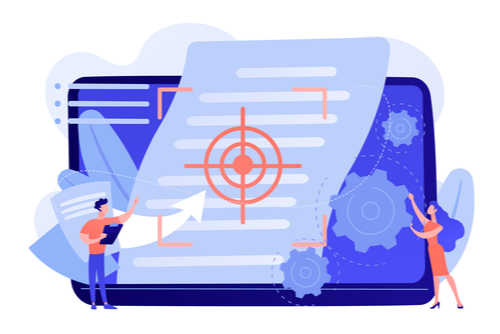 The first and foremost step in creating a business plan is identifying the level of operation that is largely guided by your investment capacity. Analyze the various financial and other resources available to you to fix the level of your online grocery store. 
Based on the same, you should be able to answer the following questions to make decisions:
What will be the scale of operation, i.e. small, medium, or large-scale?

Will you have your own products or will it be a multi-brand product shop?

Will you deal in luxury grocery products or only the essential items?
Once you have clarity of the business scope only then you can move ahead to the next part of the planning process.  
Shortlist your product categories and list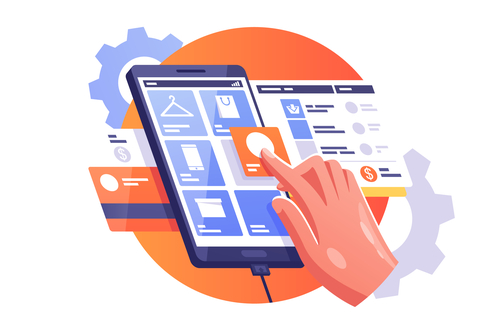 Finalizing the right products is essential to grab the attention of your audience and drive sales. 
Your selection of the products should majorly depend on the demand, availability, and competition for the same or similar products in the market.
Especially, when it comes to the grocery business, you might have greater competition. So it becomes mandatory to come up with better deals, combo offers, discounts, and other incentives to engage the audience more.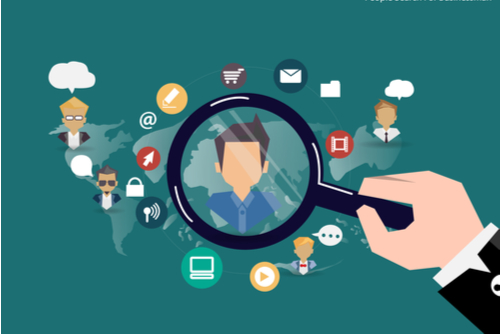 Who are your potential customers? What are their likes and interests?
Understanding your target audience is an integral part of building a business plan and it requires a systematic approach and a careful analysis of your potential customer base. How do you do that?
Well, here are some key tips to knowing your target audience better:
Build the customer personas that you are targeting.

Research about their income levels, their buying behaviour and other key demographics.

Analyze the types of customers that are engaging with your competitors

Conduct surveys and encourage your customers to share feedback.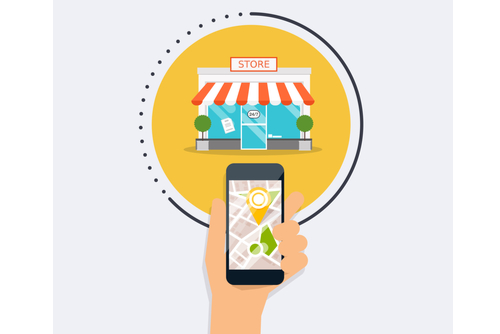 The location of the store plays a major role in how efficiently your business can actually run. Choosing a place in such a shopping complex where people like to shop or in the middle of town can make a huge impact.
Despite its small size, your store location will play a major role in drawing customers to your grocery store. Even if it's not centrally located, it should be located near residential areas as proximity to customers and easy accessibility can be a game-changer for businesses. 
Thus, having the right location is crucial to succeeding in business, as you will need people walking through your door every day to be successful.
Complete your legal requirements (Licensing & Registration, Taxation)
Getting a license and legal formalities are important if you intend to set up a grocery store in India. The list includes food licenses, entity registration, establishment registration, and GST registration, among others.
If your Kirana business turns over more than Rs 20 lakhs annually, you will have to register for the GSTIN or the 15-digit unique identification number. It is advisable to get in touch with a Chartered Accountant to help you guide properly with all the legal requirements before setting up. 
In order to fulfil the legal requirements, a grocery store license must also be obtained from the licensing authority for the location where you want to open your store. 
Build an online web store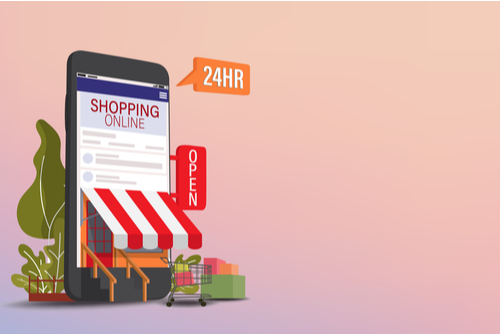 Apart from having a physical grocery store, you must consider selling your grocery products online as well. Or in fact, you could just start selling your products online instead of having an offline store – it will help save money on rent, salary, and other variable overheads. 
Well, the first step would be to develop and launch an efficient and functional website. From ideating the website design template to writing the content to integrate payment and shipping options to collaborating with logistics partners,  a lot goes into developing a website. However, e-commerce builders like Shopmatic have made the entire ecosystem of selling online quite easy and affordable. 
The website should have a quick loading time and most importantly, have a mobile-friendly interface for users to keep coming back. 
Plan out an effective marketing strategy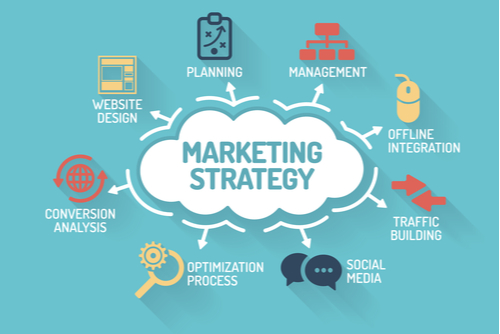 The products that you offer can be the best but if not marketed properly, it's only a half job done. You can try various traditional methods to promote your grocery store like an advertisement in the local newspaper or distributing pamphlets in the area the store is located. If you have a big budget, you can also put up hoardings in the locality to promote your grocery store.
Along with it, you can take the online route to promote things like running a social media campaign or sending out newsletters. With Shopmatic, you can set up your online grocery store and sell through various options like Chat, Social, Webstore, and Marketplaces. 
Apart from the aforementioned points, having a strong logistics network is super helpful to balance your inventory correctly. For instance, if the inventory is not selling well, it is easy to return it and so on. 
An increasing number of people choose to shop online due to today's fast-paced lifestyle, exhausting commutes, and long working hours. For these customers, online grocery shopping makes life a whole lot easier by saving them the physical effort and the time it would take to go grocery shopping.
Starting a grocery business in India is a great way to offer people in your neighbourhood another convenient online shopping option and hope the comprehensive guide will help you work on your Kirana store business plan and kickstart your entrepreneurial journey.
Get free online marketing tips and resources delivered directly to your inbox.