Say you have an online business selling carpets, rugs, matching cushions and related items of home decor. Your clients usually buy individual pieces and use them to decorate their own homes or offices. 
When supporting sales to the final consumers themselves, customer service officers commonly have to deal with issues mostly related to delivery, return and refund, unmatched specifications or change of mind.
But what happens when your customer itself is a business? Perhaps they operate a furniture and accessory store and your rugs form a part of their merchandise offering. They become buyers of large quantities or a big consignment of your rugs, carpets and cushions and sell them further as a part of their own business.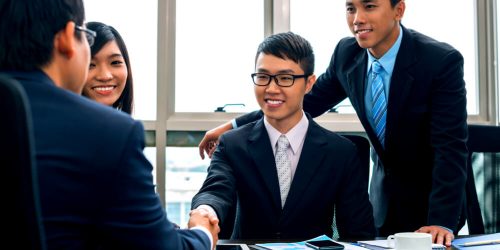 In both cases, the nature and level of pre and post sales customer service and support that is expected from you by the client will of course be very different! 
How are the needs different?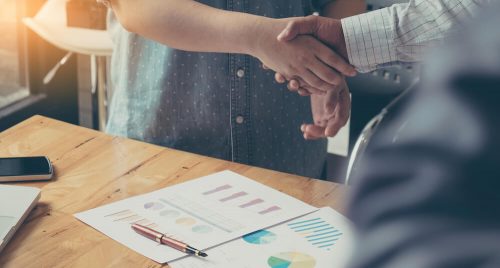 While the bottomline of all customer service/ support to both individuals and businesses is the same – to resolve the customer's problems and provide solutions quickly and comprehensively, the sheer size and complexity in the case of B2B deals often makes this a challenge. Enquiries and requests for support in the case of individual customers (B2C) is typically easier to handle. 
Revenues involved in B2B deals are usually larger and along with it comes greater accountability and responsibilities. No business likes to lose any of its customers, be it B2C or B2B, but the financial ramifications in case of the latter is understandably greater and totally avoidable under all circumstances.   
Transactions are usually more complicated in the case of B2B deals. There could be differentiated products and services, tiered pricing policies and deliveries across geographies to be managed. Therefore a good understanding of the contract, the customers needs and the attending officer's preparedness to serve those needs can be a great help in dealing with issues. 
The customer service/ support demands in the B2B space tends to be more involved and complicated. The biggest reason for this is because the customer (a business) here is usually more savvy and will only call in the vendor for support on issues that they have been unable to resolve themselves unlike the individual customer who would immediately call in for help whenever faced with any problem. 
Setting up an effective customer support for B2B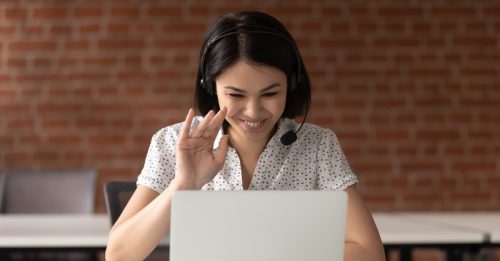 To keep up with the trend of more and more businesses making their procurements online and to accommodate for the somewhat different needs of the business customer, certain modifications to the customer service/ support that you offer are necessary. 
Specialized customer service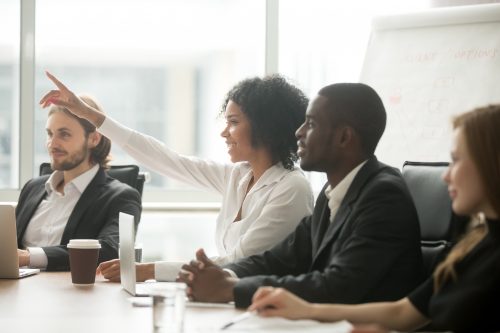 Typically, in the case of a B2B transaction, each deal is bigger in size than the average B2C case and this calls for some specialized customer service. The customer service officer serving such a client should have all the necessary background information about the client and the contract to help in providing the best support without wasting too much time on gathering basic information.  
All B2B customer service officers should be well trained and equipped to answer a wide range of business, sales, support, tax, logistics and delivery related queries. They could also be required to assist in pre-sales issues like providing navigation support to the discovery of products by technical details or application. 
Building relationships and Maintaining data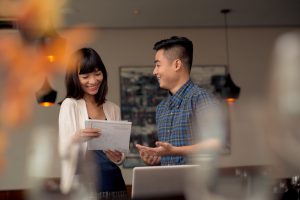 Knowing your customer well and building up a communication with them is critical – right from their purchases to the problems that they have faced even in the past. Moreover, the relatively longer sales process itself would have already given the vendor a fair knowledge about the workings of the (customer) organization. This can also be a helpful tool in building longer term relationships that could lead to recurring business.
In order to live up to the expectations of your business client, it is important to maintain internal data on such customers- their products and problems, so that every situation can be handled swiftly and efficiently. One of the ways to do so would be through the implementation of better technology and automation. For instance automated updates to inventory and stock on your own website so buyers know how much is available for them to order. This feature is available to you if your store is set up on a platform like Shopmatic. 
Internal collaboration and communication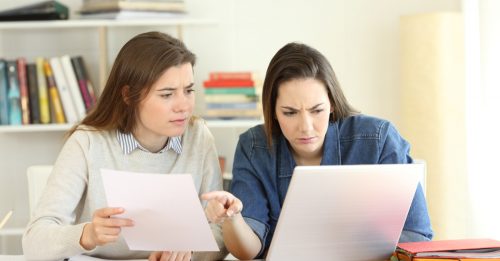 In case the buyer is a big organization, there might be multiple points of contact with the vendor's customer service department. All such data and communication about issues should be maintained and consolidated. This will be helpful for the customer service officers serving the clients.
Good internal collaboration and communication within your own organization is key to solving customer service issues quickly and efficiently. 
In Conclusion 
Every customer needs service and support- be it an individual or a business. But the nature and level of expectation of support for each of these clients is very different and no matter how big or small they are, it is the vendor's job to keep every client supported and satisfied.  
According to Forbes.com Jan 2020, B2B is anticipated to be the area of largest eCommerce growth from 2020 to 2025. The trend of businesses buying more online is bound to grow as the purchasers realize that buying products from a website is more convenient than buying from a salesman representing a particular company. 
The prevailing Covid 19 situation also makes the shift to such an omnichannel business model all the more relevant. 
It's time to make a few changes to the customer support and services you offer as a B2B online seller in order to stay competitive and benefit from the growth in business! 
Get free online marketing tips and resources delivered directly to your inbox.