Time to enhance and augment the products you offer on your online store.  
With more and more consumers shopping online, a diversified product range can be a great way to grow business and profits. 
Let's take the example of an online jewellery store that sells rings, necklaces and bracelets and has found some traction and admiration with an appreciative clientele. 
They can choose to build on that trust and understanding of their clients' preferences to expand their product offerings from predominantly jewellery to include complementary products like hair accessories, evening clutches and scarves
Like with all things e-commerce, scaling of your product range cannot be approached with a one-size-fits-all plan. So take some time to understand the best fit for your business and how it will impact sourcing, merchandising, webstore layout, and operations and then take that next step forward. 
Read on for some inspiration. 
How does scaling up your product offering help?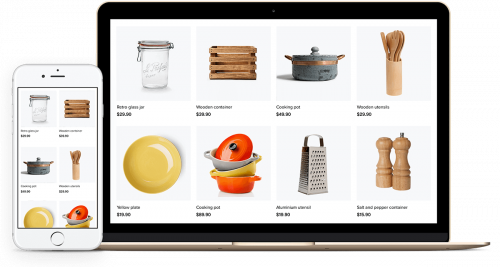 It helps improve the visibility and therefore credibility of your brand and business in crowded marketplaces. More product listings mean you show up for more searches. Moreover, with a larger number of products on offer, the chances of you increasing your market share is always higher.
More diversity in products offers freshness to existing customers and attracts new ones who might be interested in the new offerings too
It improves the value of transactions as customers include related or complementary products in their purchases. Eg, a customer loves the combination of a necklace and clutch that complement each other and are displayed strategically at your online store. An initial intention to purchase the necklace now has the potential to be translated into a much higher value transaction
It encourages up-sell and cross-sell capabilities on your own store. You can offer combinations, packages, bundles, and a variety of cross product merchandising options. 
Keep the evolving customer needs in mind when you plan product diversification for your online store. That way, improving the range of the products you carry at your store can be a strategy that is not too difficult to adopt and implement. In fact it is one of the most popular ways for businesses to increase conversions. It attracts and engages existing clientele and also garners new customer interest to grow your sales. 
So what are some ways to grow your product range?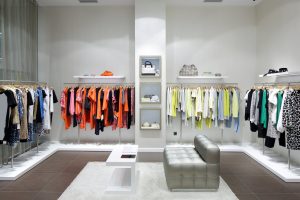 It makes sense to add products to your store that

complement

your existing range. 
Your familiarity with the sector and brand loyalty of the customers is an advantage that you must leverage. 
Existing customers are often more willing to try out one more new product from their trusted brand. The example above of the jewellery store extending its product range to include other accessories falls in this category. 
Another way would be to simply extend your existing product line. 
Check your Shopmatic store dashboard or Google analytics data that will reveal the popular choices and preferences of your clients. Going back to the jewellery example for instance, if it is the necklaces that are selling best at your jewellery store, it's time to ramp up and introduce a few more in that range. 
Or, from your usual traditional gold and fine gemstone necklaces, you could extend and introduce a new range of stylish and eye catching casual necklaces made of beads with mix-and-matched gemstones!
Alternatively, expand your product range by adding on something totally different. You could either create and carry a new range of products, or perhaps tie up with another retailer. For example, imagine a neighbourhood grocery store that goes online and sees encouraging response among its old and new customers. This prompts them to expand their operations and product range by teaming up with a popular local florist/ nursery. 
This will enlarge the number of products on offer by the grocery store manifold and help bring in higher revenue and profits. For the florist too, this opens up a whole new market in exchange of a share in his profits. It's therefore a win-win situation for both parties and also for the customers who can now make one consolidated order for most of their everyday needs.   
Easy uploading of new product data.
Expanding your product range in an endeavour to increase sales is a popular and workable call to action. But how do you incorporate this extended and expanded product range into your existing online store?  
Each new product, and there might be hundreds of them, along with their details and prices and images need to be uploaded to your ecommerce store and seamlessly integrated. It's a lot of work and obviously needs an easy solution  
This is where technology is of assistance! There is the opportunity to use CSV (Comma Separated Value) files that can help in uploading bulk product information. CSV is a basic file format that helps the user minimize the time and effort required to upload bulk product details. 
The Shopmatic platform provides this bulk data import facility and we would encourage users to make use of this convenient tool. To upload products using CSV, download the Shopmatic sample CSV file first. This can then be used for adding new products to your shop catalogue on the Shopmatic webstore with a few simple clicks without affecting the already existing products. 
Infact, Shopmatic has recently introduced a feature that helps in quick onboarding of grocery (kirana stores) in just a few steps by downloading a prefilled CSV file curated with popular products that can always be tweaked to match your business. 
Not only this, once uploaded and integrated with the existing store, there will be no need to individually manage product inventory across multiple channels. One simple update of the primary inventory table of your online store will automatically update catalogues everywhere.   
In Conclusion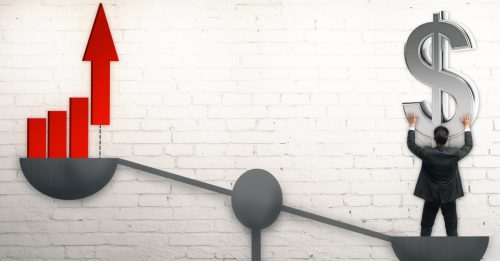 Apart from sales and promotions, one of the commonly adopted ways of merchandising your products is by scaling up and diversifying your product range. 
Scaling up your product range and diversifying can help in increasing your sales, market share and is therefore good for business growth. Once your online store starts getting some traction, it is time to build up on the range of your products on offer and provide a wider choice to your existing customers and help attract new ones.
So set your goals high and leverage all the available tools to help you in reaching them!   
Get free online marketing tips and resources delivered directly to your inbox.