If you've heard the chatter, you know it is predicted that worldwide ecommerce sales are tipped to top $ 4 trillion by 2020. No small number that!
And, Asia Pacific is likely to be the largest market reaching $ 2.75 trillion for online products and services by then.
So, being an online entrepreneur itself gives you the potential for fantastic growth in the next few years for sure. By its very nature though, the internet is a fast paced place forever updating itself and you do need to keep abreast of latest trends to stay relevant; you know that!
It will never be necessary to embrace all trends that emerge and over time you will find what works for you and your business, and what can be ignored. Global phenomenon like the growing role of an online marketplace, however, is an important trend that must be looked into carefully and evaluated before you create online store for your continued online success.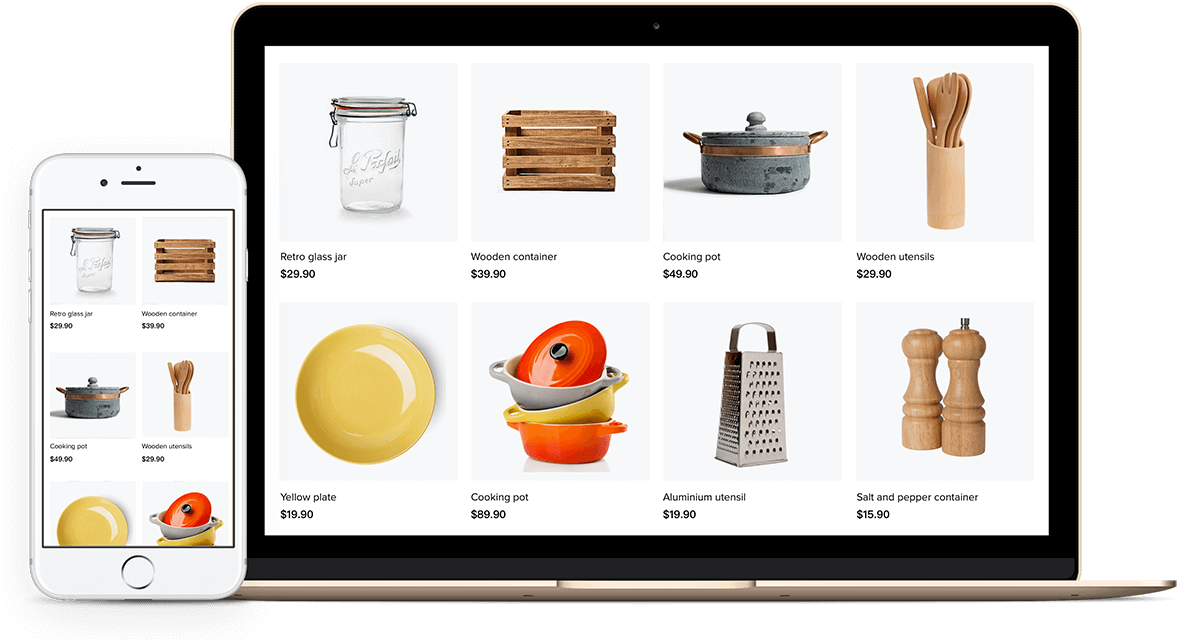 Platforms like Shopmatic offer the facility to list a product catalogue in a single click on multiple marketplaces (Amazon, eBay, Lazada, Qoo10) and social selling channels (Facebook store). These Multiple sales channels help online store owners reach more customers without duplicating the listing effort 
That's what these marketplaces are. Extra channels for you to sell on. Amazon.com, eBay, Lazada, and a growing number of such marketplaces now offer opportunities for online retailers to expand beyond their own sites. If you want to broaden your online reach to more customers and boost sales, you might need to look at selling through more channels than your own website. You might look at adopting a multi-channel strategy, something that more and more e-commerce retailers are doing now.   
Growth of online sales through marketplaces is expected to keep reflecting a double digit figure and online marketplaces are expected to make up 40% of all e-commerce sales by 2020
Assessing it for yourself



What are the benefits of an online marketplace?
Marketplaces like Amazon, eBay, Lazada and Facebook help you reach more customers; a more global audience even

They are a good place to test how people react to your products in different price sensitivity spaces. You can also use this wider customer base to test new products you might want to add

In addition to selling on these marketplaces directly, you are also attracting  customers who begin to recognise your brand, navigate to your website and buy further directly from you. 

Vertical marketplaces (think of them as spaces known better for one genre of products and services) are rising in popularity, and horizontal marketplaces (think of them like large online department stores selling a wide range of goods and services) remain valuable for sheer reach and convenience. So you have options to choose the best fit for your business. 

There is a growing online marketplace share and it is estimated that 40% of all ecommerce by 2020 will be represented by marketplaces. 



What are the challenges of an online marketplace?
Managing inventory across multiple channels might be an issue unless you're using a self sufficient and integrated platform like Shopmatic for your own online store. 

You lose revenue to the marketplace on each sale you make through them (think of it as marketing cost) 

You don't have access to customer data and you lose access to direct interaction with your customers. 

As more online retailers and brands move into marketplace selling, it is becoming more competitive 

Your product will be a part of a wide assortment and the facility for unique branding is restricted. 



Things you can do for your business
Continue to build a strong community around your own products or services so that when customers land on your website you look professional and or services and establish your space online in addition to being on the marketplace

Pick the marketplace that is the right match for your brand identity to sell online. The value you represent through your brand and products should translate seamlessly in your chosen marketplace. 

Check to see what the local competition is like in that marketplace. It is always good to stay abreast of trends and developments within your industry. 
Once you understand your customer, making the multichannel marketplaces a valuable part of the overall marketing strategy for your online business will be more effective and efficient. 
And, if you are thorough with online business' strategy and challenges, you can get into the market and witness the success.
If you don't have a website yet, an online website builder can be a good help for you.
Get free online marketing tips and resources delivered directly to your inbox.