Let's face it. Not everyone is equipped, talented or inspired enough to create their own company logo. 
Agreed?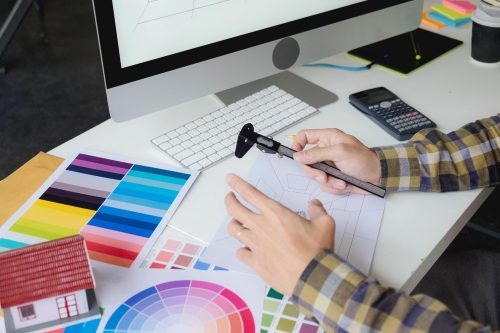 If this sounds familiar, you might (or might not) have an idea of what you want, the colors you want included, or some other detail that is important for you. 
However, this still needs creative and artistic input for it to become a logo. And in addition, it needs to be made available in formats that are easy for use digitally as well as in print. 
In order to do all this, you have the option of employing a graphic designer or taking a shot at creating your logo yourself. 
Well, not entirely yourself. Afterall, what's the twenty-first century without technology to assist you!
So here is a list of software and digital tools that you can use to create your own company logo. Some of these are free and some have free versions you can try. Others are paid options. They all have strengths and limitations which are also covered briefly here. 
Feel free to explore and decide what works best for your requirement. 
In addition, if you are looking to use the services of a freelance graphic designer to create a logo for your company, look up sites like fiverr.com or upworthy.com to find someone who fits your needs. 
Some software and digital tools that can help you create a logo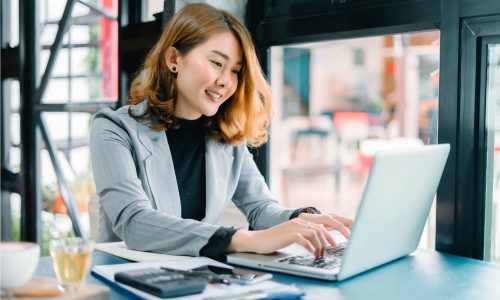 Have you tried creating a logo in Microsoft Word? 
If you have an idea of what you want to create, try using the simple and straightforward WordArt which is a feature in Microsoft Word to develop your logo. WordArt allows you to select the theme or style that matches your website and offers a stunning range of amazing fonts to create a logotype. You can also choose from many creative options like pasting a text into different shapes, adding patterns, experimenting with WordArt objects, and playing around with textures and backgrounds. Microsoft Word allows you to use a document page as a canvas and combine geometric shapes, text, images, objects and symbols to develop your final logo, which can be directly used on a letterhead.
This program is available to you if you use Windows on your PC. Or you can use the Microsoft free trial of Office 365 Home Premium which allows you to use Word on multiple PCs and Macs for a month.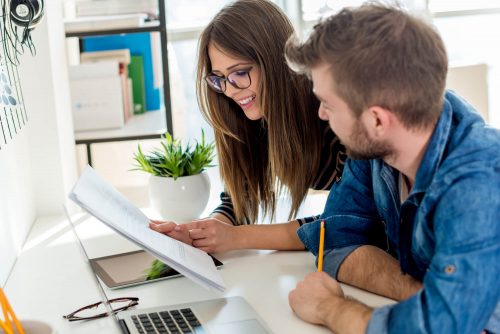 When you have no software installed on your computer that can allow you to play around some graphics and create a logo, then Ucraft is a great free-to-use tool to use. You can download your logo as a 600px wide .png file with auto height for free, or choose to purchase the option of downloading as a high-resolution scalable vector .svg file. PNG files have a transparent background and are useful if you need to place your logo on colored backgrounds such as websites, marketing materials or promotional products. SVG files are xml-based vector files which are infinitely scalable so you can get a consistently good quality logo whether you use it on a business card or on a billboard.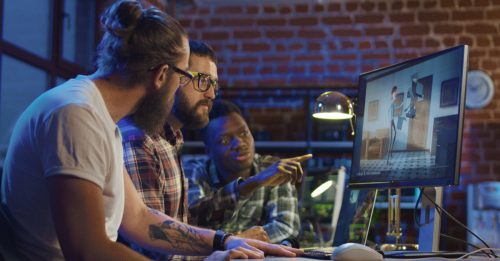 A program worth the subscription if you need graphic design or illustration in addition to designing your logo. Adobe illustrator is a vector based design software that gives you scalability and a powerhouse of drawing tools to turn simple shapes and colors into sophisticated logos, icons, and graphics. You can also use graphics for other needs like illustrations on websites, mobile apps, blogs, product packaging, etc Adobe offers a free trial period so you can try it out for suitability before signing up.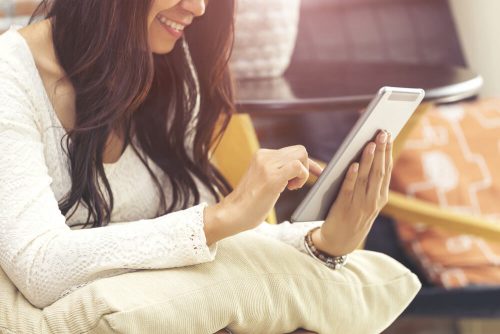 This is a popular free Logo Making tool that allows you to create your own logo easily. The design interface of this site lets you search through a huge library of graphics, fonts, icons, and use a straightforward toolbar to create text, shapes, add color and more. You can use video tutorials available on the site to learn how to develop a great logo. Once you are done with creating and designing your logo, you can save your logo for free in low resolution directly to your computer or purchase the high-resolution format to receive print quality and social media files.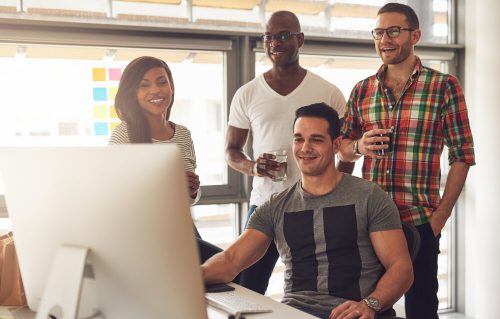 This program is great value for price and offers the best option for collaborating if you are creating your logo as a team with others. Especially useful for startups, Canva allows you to use the logo you create as a base and share brand color palettes, logos, and elements within the editor to develop on-brand designs. You can also collaborate together in real-time on any design, on any device, from any location through Canva. 
Logo templates, tutorials, and wholesome features give you the confidence to learn as you develop your logo. The program is available in a free version, or a paid one with more features included. 
In addition to these sites that allow you to develop your own logo, if you need to pick free icons, look at Noun Project. This site has a comprehensive collection of icons that are free to use under the Creative Commons licenses. If you wish to edit color and do more, you have the choice to purchase a plan or subscribe to get unlimited downloads. 
If you are looking to download free fonts, try the website dafont.com. There is an ever increasing library of fonts submitted by members of the community who choose to share freeware, shareware, demo versions or public domain fonts.  
In many ways the logo of your company is its face. It is an important part of your company's brand, and therefore demands attention and care for development. The logo you develop will make an impact on your company's public perception so think of your logo as an investment in branding. 
There is a whole lot of information available if you are looking for inspiration and many digital tools available if you are looking for assistance. Go out there and try them out to pick what works best for you. 
After all, you can't notice a company without noticing the logo!
"Logos are the graphic extension of the internal realities of a company." —Saul Bass
Get free online marketing tips and resources delivered directly to your inbox.