All ecommerce platforms are not created equal!   
A quick search on the internet will show you that if you are looking to set up an ecommerce store, you have a plethora of platform choices at your disposal. Enough to confuse you in fact. 
And most of them mention features that sound exciting, contemporary and updated.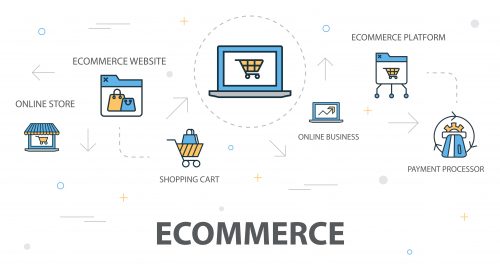 But wait! Stop! Take a moment here and understand this better though. 
What are these features really? Which of these are truly helpful for an online store? And importantly, how many of these are available to you when you sign up? Are you expected to pay additionally for the ones you truly need?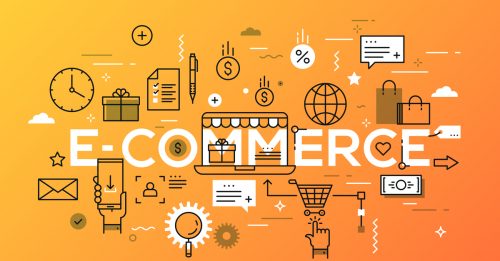 When you do start to evaluate objectively, you quickly see that the solutions offered by Shopmatic are genuinely robust and powerful; giving valuable advantages to online merchants who set up their business on the Shopmatic Platform. 
The platform offers 4 distinct ways of selling online at nominal cost through a transaction pricing model or a subscription pricing model. It is possible to set it up via desktop or even a mobile app. The Shopmatic mobile app is freely available on smartphones via both Android and iOS platforms. 
A Striking Feature that brings power to online selling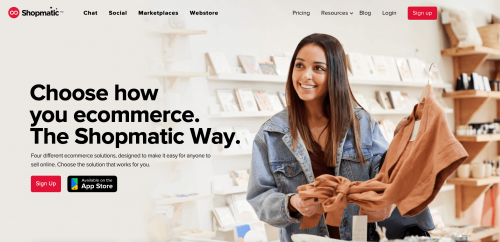 The striking feature of the Shopmatic platform is a disruptive solution that allows you to sell over chat channels, social media channels, through marketplaces or through a webstore. They call it 'Choose how you ecommerce', and offer eCommerce Solutions designed to make it easy for anyone to sell online through the solution of choice. This includes the integrated shipping solutions and multiple payments options you can offer your customers.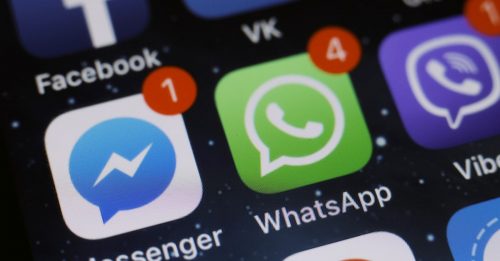 You can start selling on WhatsApp, Messenger, Line and Telegram to turn conversations to conversions with Shopmatic Chat. And turn Followers into Buyers by selling directly on Facebook or Instagram with Shopmatic Social.   
Shopmatic has introduced a powerful Single Checkout Link that makes it easier for customers to buy from online stores set up on Shopmatic
This link makes it easy for your customers to buy on your social pages and therefore give your followers a seamless shopping experience. It lets your customers shop on the platform they are familiar with and include payment and shipping options to close the sale instantly. Turning your posts into shopping carts!
How the Single Checkout Link Works 
The way this link works is super convenient and straightforward. Once a merchant has generated the link, it can be shared across chat channels or even sent through email to a customer interested in a product. 
All the customer needs to do then is to tap it to know product information and place their order. They can also share the details, choose shipping and payment options and receive the order confirmation immediately.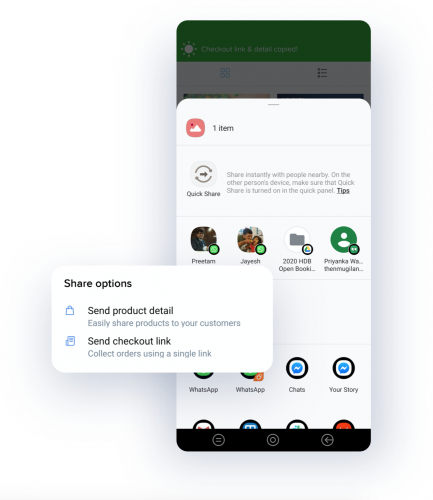 What's more, customers can share the same checkout link with their friends or contacts to help you sell more. 
The link allows merchants to track orders and performance of all your orders from all channels including Chat, Facebook and Instagram and you can view this in one place on your Shopmatic dashboard as well.  
You Get the Entire Ecosystem too
It's not just the Single Checkout Link. In fact, Shopmatic provides the entire ecosystem to sell online in a simple and straightforward pricing plan. The platform gives you access to all features that allow you to create your webstore in minutes.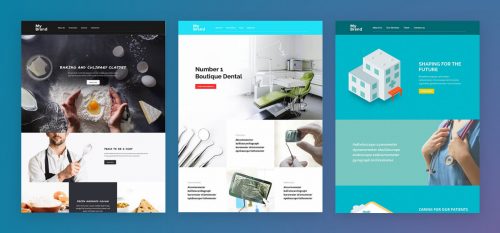 You get predesigned templates that are responsive; which means they are desktop, tablet and mobile friendly designs, and an SEO friendly store with an in-built YouTube site editor tool. Integrated Shipping and Logistics Delivery Solutions with preferential rates and world class partners

Multiple Payment Solutions and Preferential Rates pre-negotiated with trusted and secure partners. 

Excellent Inventory management which allows unlimited product listing, multiple image uploads and catalogue organization. 

Automatic syncing and management of inventory across different Marketplaces from one platform 

One dashboard to track all your sales, shipping and delivery across all channels so you get comprehensive reports to understand and manage your business well. These include the integration of Google Analytics and Facebook Pixel 

Customer profile and guest checkout facility, secure checkout 256-bit SSL encryption. 

Live chat tools like WhatsApp and Facebook Messenger integrated to provide customer service

And even

more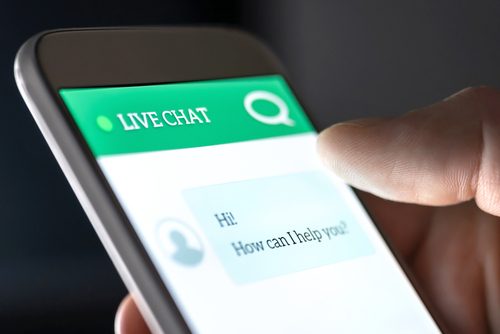 In addition, merchants can choose Digital advertising tools to run digital marketing campaigns with the support of AI technology, and get expert support when needed as well. 
With this robust ecosystem in place, as an online merchant you don't need to worry about buying and integrating third party apps to meet the needs of running your online business.
Now the only way you'll know for sure is to get started. 
As the famous Walt Disney said; ""The way to get started is to quit talking and begin doing."
Get free online marketing tips and resources delivered directly to your inbox.