From the first online purchase that was recorded in the year 1994, to date, eCommerce has seen a boom in every sphere enabling industries to write a success story with each passing day.
And why not! After all, the experience to complete a purchase from a plethora of available options, all from the comfort of one's home – is unmatchable. No wonder then that only 9.6% of Gen Z, 31.04% of Millennials, and 27.5% of Gen X are reported buying products from a physical store.
This has also given rise to the need for eCommerce platforms to sustain the 23% year-over-year growth of this virtual shopping industry. The global eCommerce sales are expected to top $27 trillion by 2020, thus also making 2019 to be one of the most inventive and transformative years in retail yet. In India alone, seeing the increase in internet and smartphone penetration, online shoppers are expected to reach 220 million by 2025.
Whether you are a brick or mortar store who's planning to build an online store or a digitally native vertical brand who's already climbing the rope of online retailing, it is crucial that you learn the tricks of eCommerce to boost your sales.
And this is exactly what this guide will help you with – give a complete understanding of the eCommerce industry and its terminologies that can help anyone establish and run a successful eCommerce store.
What is eCommerce and its classifications?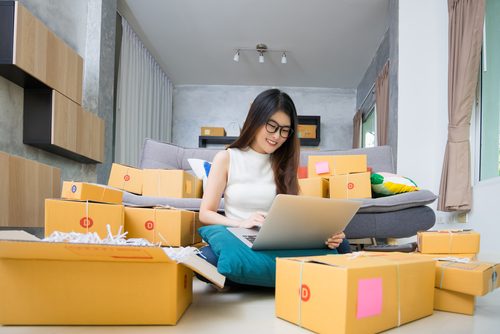 In simple words, eCommerce refers to commercial transactions (buying and selling something) using the internet through encryption technology. It enables a business to offer their products and services to the end user, the buyer, who can buy these using electronic payments.
Before you start looking for the best eCommerce platform to kickstart your business online, let's understand the types of eCommerce based on merchants and transactions.
Types of eCommerce merchants according to what they're selling
Selling physical goods online:

Including apparel, furniture, groceries, books, electronics, just to name a few. These eCommerce websites enable a shopper to add the things they like in their virtual shopping carts; and once the commercial transaction is complete, the product purchased is then shipped to the shopper. Recently, a lot of stores have also implemented initiatives such as in-store pick-up wherein a buyer can pick the product from the brick and mortar store once the online purchase is done.
Selling services online:

Including online consultations, education-based services, freelancing services, etc. While a few eCommerce websites may allow you to purchase their services straightaway from their website or platform, others might require you to get in touch with them first to determine your needs.
Selling digital products online:

Also known as eGoods. Typically includes eBooks, online courses, software, graphics, virtual goods, etc.
Categories of eCommerce transactions according to the parties involved
Business to consumer (B2C):

When businesses sell products or services to end-users directly.
Business to business (B2B):

When businesses transact with another business online.
Consumer to business (C2B):

When a consumer sells or contributes monetary value to a business, especially in the case of crowdsourcing campaigns.
Consumer to consumer (C2C):

When something is bought and sold between two consumers through an online marketplace.
Government to business (G2B):

When a company pays for government goods, services, or fees online.
Business to government (B2G):

When a government entity purchases goods or services from a business through the internet.
Consumer to the government (G2C):

When consumers pay for traffic tickets or for their car registration renewals online.
Why should you have an eCommerce website?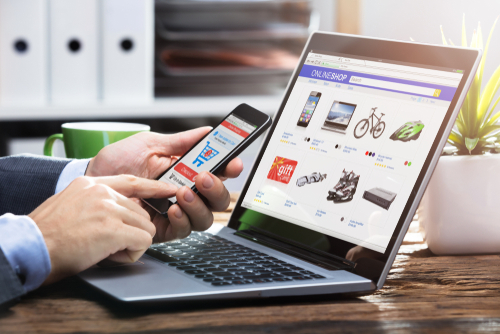 The ability to sell goods and services online has made businesses more viable and profitable. While there are many uses of eCommerce and many different types of eCommerce platforms available at one's disposal, it is important to keep a tab on trends to make strategic decisions to make your business successful.
Let's look at a few reasons why you must consider taking your business online if you are not yet there : 
It fuels convenience:

eCommerce platforms have made shopping online convenient for everyone out there. Mounting work pressure, the hustle to be present for multiple events, managing different things all at the same time, these things hardly leave the scope for one to enjoy shopping when they have the time. Online shopping is a quick, convenient and user-friendly way to get hold of what one wants.
Offer a wide range:

A brick and mortar store can only display a certain number of products. Whereas, an online store boosts scalability and gives the liberty to have a range of products on display for the end user.
Attract new customers through branding:

Just like physical retail, online stores are also driven by traffic that comes from search engines. The right kind of marketing campaign can ensure your brand attracts new customers in no time.
Track consumers' buying habits:

eCommerce stores, through tracking codes and analytics, can track the buying habits and interests of a customer and tailor their offers to suit their requirements. These tracking mechanisms also help retarget a customer, encouraging an impulsive purchase.
Speed up the buying process:

Unlike a physical store which might be far and not easily accessible, buying from an online store speeds up the process as the store is available right on laptops, desktops and mobile phones. Moreover, an online store delivers the products purchased right at the buyer's doorstep making it all the more tempting.
Personalize the store:

Another benefit of having an online store is that it enhances the online shopping experience. Today, an online store can be personalized based on a user's location and past purchase history. This helps in building long-lasting relationships with them as they get a personal experience on the website and is a great bait for customer retention too.
Decrease inventory management cost:

Not only setting up an online store is low-cost, but businesses can also automate their inventory management using web-based management systems, thus saving operational costs. It also reduces the recurring cost that a brick and mortar store has to bear.
No geographical limitations and stay- open -24*7/365:

With an eCommerce website, you can sell your complete range of products and services across the globe without any geographical limits and that too round-the-clock. This way a customer can make a purchase whenever they want to, whether it is a holiday or midnight.
How are eCommerce websites built?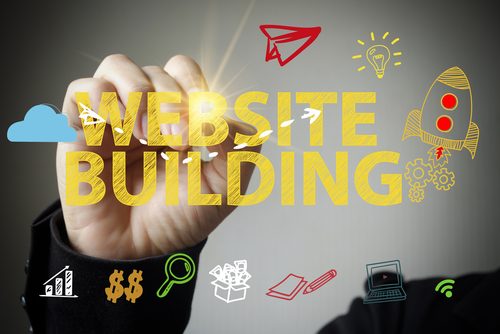 Today, there are a number of highly advanced and easy-to-use eCommerce website platforms available in the market that can get your store up and running in no time. Moreover, many of these open-source eCommerce platforms have great technical support from their makers through open forums that help solve a problem quickly – but can be overwhelming for many!
It is crucial that as a business owner you understand the basics of how eCommerce website platforms are built. From site hosting, to the kind of content management system required, to hiring someone to develop and maintain your website – there are a lot of questions that needs to be addressed.
This, however, becomes simpler if you opt for a readymade template offered by eCommerce solution providers, like Shopmatic for instance. These solution providers take care of all the nitty-gritties of building a website and offer website templates that can be customized to suit your business requirements.
In case you decide to choose the longer route of building a website from scratch, here are a few of the best programming languages and technologies that you can opt for,
JAVA:

A class-based programming language that comes equipped with robust tools to build eCommerce websites.
JAVASCRIPT:

Helps build interactive eCommerce stores that are super-fast, work on almost all web browsers, and provide the end users with enhanced user experience (UX).
PHP:

A widely adopted, highly scalable, functional, and object oriented programming language.
PYTHON:

An easy to learn language that is highly efficient and comes with enhanced readability.
CSS:

A powerful style-sheet language focused on building web pages that are visually driven, and is also used to manage the look and feel of content developed with HTML.
MEAN (MongoDB, Express, AngularJS, and NodeJS):

A good option to build an eCommerce store for developers comfortable with JavaScript.
RUBY ON RAILS:

A flexible and a highly efficient solution for customized online stores that expect heavy traffic.
Perks of using eCommerce templates
As an online business, it is important to have a website that comes with easy navigation, is user-friendly, can be scaled up, and most importantly should have a technical support system in place if need be. This is exactly what eCommerce platform providers offer.
Going with the latest trend, businesses now prefer opting a readymade template to reduce the time involved. At the same time, eCommerce solution providers are taking special care to enhance their backend and give both the businesses and their end user an enriching experience. This makes it a win-win situation for all.
Here are a few perks of using eCommerce templates over building a website from scratch,
Multiple ready-made designs:

Gives the scope to pick a theme with multiple variations. A smart strategy, this way you will not have to spend time rebuilding the theme when you want to revamp the website or add pages to it, and can simply choose the variation that matches your vision.
Easy to set up and use:

Once you choose a no-fuss platform, it is easy to setup an online store and use it. eCommerce templates offer complete solutions that are intuitive and user-friendly, with no technical difficulties related to development and hosting of the online store.
Impressive user interface:

That can nudge your competition aside with its inimitable and modern look and feel. Gone are those days when eCommerce templates were crammed and had impersonal interfaces. Top-notch

eCommerce solution providers

today offer interfaces that can be customized that goes in line with your brand identity and give your end users a memorable experience.
Boost in user experience:

A well-thought template brings with it the convenience to shop. Choose a theme that comes with a pre-built extension pack and can deliver extended catalog filtering, sorting and categorization options, 360 degree product presentation, smart product image zoom, lookbook functionality, etc.
Conversion optimization:

Smartly placed CTA buttons get half of the job done, driving more sales and getting more income for your business.
Search engine optimization:

A lot many eCommerce templates come optimized for search engines, that together, with original and impactful content, can help your website thrive on SERPs and get discovered by more online shoppers.
AMP-ready mobile pages:

eCommerce templates consist of Google-devised lightweight coding that gets your site pages to load quickly on mobile phones. A few of them also come with extensions that can align an eStore to deliver an incredible user experience with the latest web design trends, thanks to technological advances.
WYSIWYG editing experience:

Visual editors help you move page blocks around and resize them up to your liking, saving time from multiple code edits.
Outstanding customer support:

Most importantly you can avail a reliable and round-the-clock customer support through emails, live chats, or phone calls, to resolve any queries and keep your eCommerce website running flawlessly at all times.
Shopmatic – The best eCommerce platform to build a template-based website

All eCommerce platforms out there have their own set of advantages and disadvantages that you must be aware of before taking a decision. After all, how your website looks and functions will determine how much will you sell online as easy navigation can be a major driving factor for sales.
While you may be tempted to go for the best name in the market, platforms like Shopmatic not just boast of being hassle-free, but work towards it every day to give you an unmatched experience to carry out your eCommerce related tasks smoothly. Shopmatic also has a dedicated support team to help you in real-time when you need assistance.
With an integrated eCommerce solutions that enable multiple payments, Shopmatic also offers instant shipping solutions, thus making it a preferred choice for businesses.
Secure checkout with 128-bit SSL encryption, interactive chat tools that offer instant customer service with popular tools like WhatsApp and Facebook Messenger to close your sales, easy store setup, 60+ free themes to choose from, inclusive of insights & analytics that help improve selling strategies with relevant sales data insights, Shopmatic is gradually becoming the best eCommerce solution provider for all the right reasons.
Moreover, it also helps monitor orders, payments and shipments from a single panel management tool making your job easier.
Advantages of using Shopmatic-
Multiple payment options

Instant shipping solutions

Secure checkout for end user

Interactive chat tools

60+ free themes

Inclusive of insights and analytics
Things to consider when choosing eCommerce Platforms to build a template-based website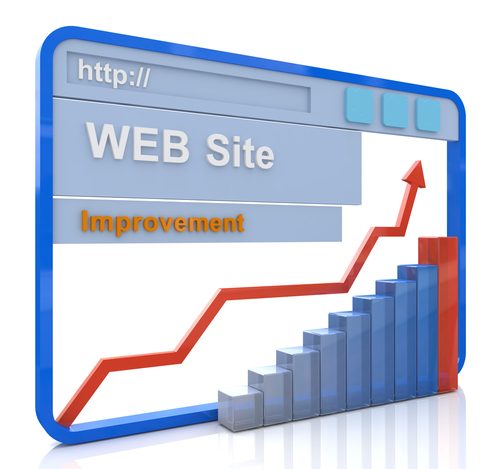 Businesses need to save at every step. This, however, should not stop you from analysing the most popular eCommerce platforms before placing your bet on one. Here are a couple of things you must consider before choosing the best eCommerce solution to start your online business with,
Platform usage cost:

Although the most common thing to begin with, the reality is that different platforms offer different features at varying prices. Therefore, while you might think that you are getting a good deal at a low flat rate, the template might be without a lot of features that you would require in the long run. A few platforms have a base rate and charge per transaction, however, require additional subscriptions for different plugins to optimize your website. These small charges quickly add up, increasing the overall rate you could end up paying.
Availability of themes:

To be able to beat your competition you do not just need an outstanding and unique product, you always need the best way to present it. Here, the theme you choose would define the impression your website leaves on the visitor.

Different types of eCommerce

platforms offer different types of themes to choose from. A few might be free with the subscription, while others maybe premium and require an additional fee to use. When choosing one, look for the one that can be customized further to suit your needs.
Payment options for customers:

As a business owner you do not want to limit your customer by offering just a few payment options. Go for a platform that offers a variety of payment options including digital wallet solutions like PayPal, Amazon Pay, Apple Pay or Google Pay. Having ample payment options facilitate impulsive purchases and also help with international payments.
Technical support:

An unquestionable point to consider as a few eCommerce platforms offer support only during business hours in their time zone, which can prove to be a problem if your website needs assistance at another time. Also, consider if they offer FAQs and tutorials for self-service help.
Security:

eCommerce stores are responsible for safeguarding their customer's information. Make sure that the eCommerce platform you choose has PCI compliance, SSL, fraud prevention, data backups, etc. and is free from hacks and data theft.
Integrations and plugins:

These not only help with basic functionalities but also assist with website enhancements. A few plugins that you must check out beforehand are accounting plugins, email and other marketing tools, delivery integrations, notification plugins, etc.
Mobile-friendliness:

More than 60% of the searches are done from mobile devices which gives you a lucrative opportunity to be present where your target audience is. Look for platforms that allow easy access to your website and easy transaction to complete the purchase.
As a business owner, taking your business online might look like a lot more complicated, however, is one of the easiest things to do.
The availability of resources and features that can give your customers an unmatched experience has been encouraging many to be online. And if you are not yet there, with eCommerce solution providers you can be there in just a few clicks.
Get free online marketing tips and resources delivered directly to your inbox.