Now that you have made a decision to create a website for your business, it is time to settle on a domain name. Domain name holds a lot of importance as it is a valuable marketing and search tool that will help you establish your brand's image and grow your business. This being the case, registering for a domain name should not be done in haste.
A domain name must be simple enough for a user to look for you and unique enough to make it stand out in the intensely competitive market.
A domain name adds professional credibility to your business, creates awareness and attracts potential customers, increases mobility for your internet presence, is instrumental in increasing your search engine ranking, and most importantly, as opposed to other forms of marketing, does not expire as long as you keep up with the annual fees.
Before you rush into choosing the best domain name for your business website, this article will help you gain insight and assist you to choose the right domain name.
Choosing the Right Extension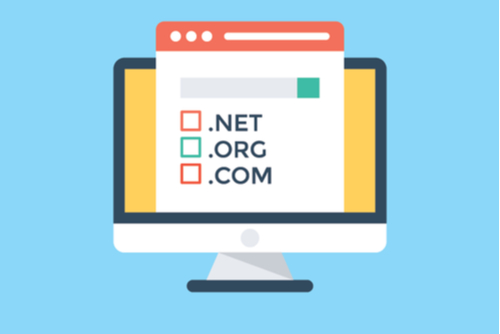 One of the most preferred for all the right reasons .com is one of the most common and therefore the easiest to remember extension for a website's URL. While it is tempting to choose a unique domain extension, .com is also the most trusted by web surfers.
Apart from .com, a few other trusted domain extensions are:
.co: used for company, commerce, and community-based websites

.info: used for informational sites

.net: used for technical and Internet infrastructure sites

.org: used for non-commercial organizations and non-profit websites

.biz: used for business or commercial use, like e-commerce sites

.me: used for blogs, resumes or personal websites
Length of Domain Name
A simple, concise, and short domain name that is between 6-10 letters is the easiest to remember. Longer the domain name, the more chances of someone misspelling it and finding an error instead of a website. If combining words in the domain name, make sure to not use a hyphen or numbers (unless numbers are a part of your business name) as it can confuse the visitor.
Keywords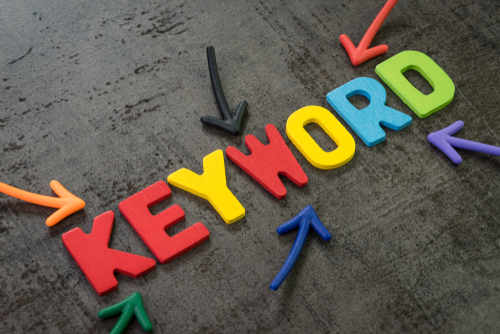 Also known as the Exact Match Domain (EMD), keywords used keeping in mind a strong sense of branding can affect your Google ranking. The keyword in the domain name must be backed up with useful and original web content that clearly defines what the business is about.
Keep it Unique, Brandable and Easy to Spell
While the domain name should be unique, it must also be easy to read, speak and write. Avoid using double letters and research well before finalizing a domain name as it might collide with an existing business. A similar name not only causes confusion but can also get you into trouble for copyrighting issues.
Leave Room to Expand
It is a smart choice to opt for a domain name that is related to your industry and also gives an insight into what the business is about. However, it may become an obstacle when you plan on extending your business, products, or services. Choose a flexible domain name from the get-go to avoid any conflict.
Now that you are aware of a few essential things to consider before choosing the best domain name for your business website, register a name as soon as you finalize it. Every day, thousands of people are looking for unique domain names, therefore the chances of someone zeroing on the same name as you thought of is huge. Since new domain names are relatively cheaper, this will also help you save money even if you plan to launch your website later in the future.
Get free online marketing tips and resources delivered directly to your inbox.