It's hard to imagine life without ecommerce! 
Ongoing worldwide digitalization continues to transform the retail landscape. According to Statista, in 2020, over 2bn people purchased goods and services online and e-retail sales surpassed 4.2 trillion USD worldwide. In 2021, ecommerce accounted for nearly 20% of retail sales worldwide and forecasts indicate that by 2025, the online segment will make up close to a quarter of total global sales! 
In recent times, innovation and advancements in technology, especially related to payments, transactions, and money matters are perhaps the biggest driving force behind the growth of the ecommerce sector. 
How?
Essentially because it makes handling money matters so easy for customers and businesses alike! 
New Payment Solutions Will Boost Your Ecommerce Business Growth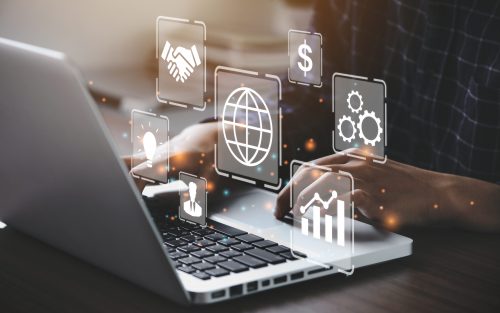 As far as the ecommerce industry goes, widespread adoption of tech has made it faster, simpler and easier for consumers and sellers to complete transactions;  even those that include  card payments, bank transfers, the use of discount vouchers, scheduling payment by instalments, using digital wallets and a host of other variables. That is where the power of new solutions like Shopmatic Pay can be experienced.  
Ecommerce firms have been quick to adopt and reap the advantages provided by them and invest in growth and manage their financial services better.
Shopmatic Pay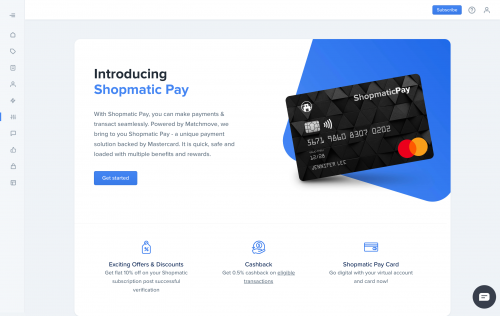 The initial impact of the disruption by the new technology was seen in the payments processing segment of ecommerce trade. Moreover every transaction was guaranteed to be secure and seamless with the customer's privacy being protected.
But that's not all. There are many people who do not have bank accounts but are eager to shop online. Platforms now offer the facility for online sellers to offer goods and services so customers can shop and pay directly even without opening accounts at banking institutions.  
The easy payment features can sometimes be extended by vendors to offer 0% interest free online loans to their customers at the checkout page thereby allowing them to make larger purchases. Not only does it help the customer to spend more, it provides the firm larger revenue opportunities.
Better Understanding of the Business
What started off as easier and simpler payment opportunities holds more promise for Ecommerce merchants in other areas of the business too?
Like tracking their spending and budget to manage finances better 

Using real time data analytics provided by payment tools to help gain useful insights into sales data.  

Offer an enhanced level of customer satisfaction and build customer loyalty towards the brand/ product. 

Identify the customer's buying habits and launch targeted ads at the right time, luring them to spending more and providing greater sales potential.
So what is the road ahead like?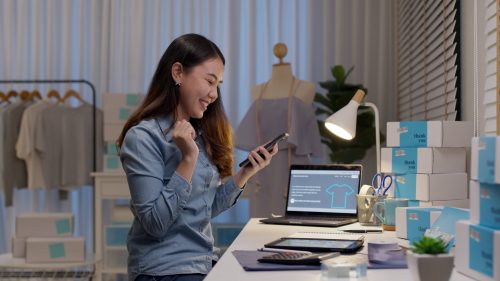 Technology is constantly evolving! 
Adoption of solutions which are innovative and efficient is allowing smaller players to compete with bigger and more established merchants who have deeper pockets. 
From improving end-user experience to generating more revenue and reducing risks in business operations- all areas are impacted by the adoption of advanced and superior technology like blockchain to make these solutions safer for consumers. 
Solutions in the KYC and Verification space have the potential to provide more complex protection in this space and help the ecommerce industry deal with cybercrime and payment frauds as well. To remain relevant and be able to survive in this competitive marketplace, ecommerce vendors leverage and adapt to emerging technology expected to generate more revenue and value to the business. 
Platforms with reliable ecommerce capabilities along with reliable payment solutions are keeping the excitement high! 
"If you want something new, you need to stop doing something old." – Unknown Author
Get free online marketing tips and resources delivered directly to your inbox.