Are you a freelance writer?
If you are, or if you're looking to work as a freelance writer, you should know that now is the time to set it up as a business for success.
Almost every business that is growing is investing in content marketing and you have the chance to grab any good freelance writing opportunities now. A wide variety of interesting subjects including informative articles, copywriting, press releases, blogs and more are available.
What's more, you don't need an office, a writing degree or high overheads to make this happen.
Doesn't online business from home through freelance writing seem like a dream waiting to come true that too?

A Business, Not A Hobby.
Let's be realistic though; it takes time to find a steady stream of clients, income can be erratic and it is solitary work. Writing comes with its own challenges. So what are the practical steps you can take to ensure that you run your freelancing writing as a sustainable and rewarding business?
First and foremost, make a commitment. Once you decide this is your business and not your hobby or a side hustle only, you will take your freelancing career very seriously. Even if you are doing it part-time, the focus on keeping it as a business is different from treating it as a hobby.
Set Up A Business Website; Not A Portfolio Showcase
The most important step will be to set up a good professional-looking freelance writer website that really works. It might well be the backbone of your success; right after you yourself!
The best piece of advice here – don't set up your site as a 'portfolio' site to showcase your writing samples only. What works better is a business website where you are presented as a business owner and expert in your field. It is more than your ability to write that helps run your business successfully. So, go create your website online and choose from a variety of templates available at Shopmatic, something that defines our work!


So What Should Your Freelance Website Present?
An 'About' page. Talk about yourself and about the experience or skill you offer. Keep your language simple, your words natural and the messaging sincere.

The Writing Services you offer – Rather than list all the type of writing you can do, choose four or five types that you're exceptionally good at.

For instance, are you a writer of good marketing copy? If so, detail out further and list product descriptions, press releases, email newsletters, or anything you're especially good at within that. If you can communicate to the client what your writing can help them achieve, it means more to them. And by being specific about the type of writing you do, you will naturally be given more of that by your clients. So put yourself out to enjoy your writing specialization!

Let your page reflect your contact details prominently. Make it super easy for

potential clients to be able to reach you

. This is often overlooked, but a simple and important point to remember.

If you have testimonials, then your website should reflect those. Even if you have not yet collected testimonials, earmark some space where you will collect and link or add comments from clients you work for.

Portfolio. Yes of course! We never meant to say don't show your writing samples. In fact, use your site to link up a variety of samples especially if you are looking to expand that sort of work. If you blog for other sites links those either here under samples as a separate category, or by themselves. Remember, professional writing is different from blogging for yourself so showcase both separately.

If you would like to, by all means, put up your rates on your website. It means your clients can make very informed choices about hiring your services. If you do put up your rates on your website, be prepared for other freelancers to use those as a benchmark as well.

Select a payment gateway that is easy for your clients to use as well and add information about your payment schedule. For instance, do you take a percentage of your money in advance? Put it all there so the information is available for potential clients to see. If you are using Shopmatic

one of the

best online website builder

, the payment gateway can be linked to your website so you can accept payment directly on your site.

Add Terms and Conditions on your website too. A little insider tip here – the terms and conditions you upload on your site could work as your contract! So outline terms of service and payment policy that you will feel comfortable working with. And make them favorable to yourself as well as for your potential clients. Remember, to think through terms for revisions, canceled projects, deadlines, and if you'd prefer working on projects or contracts.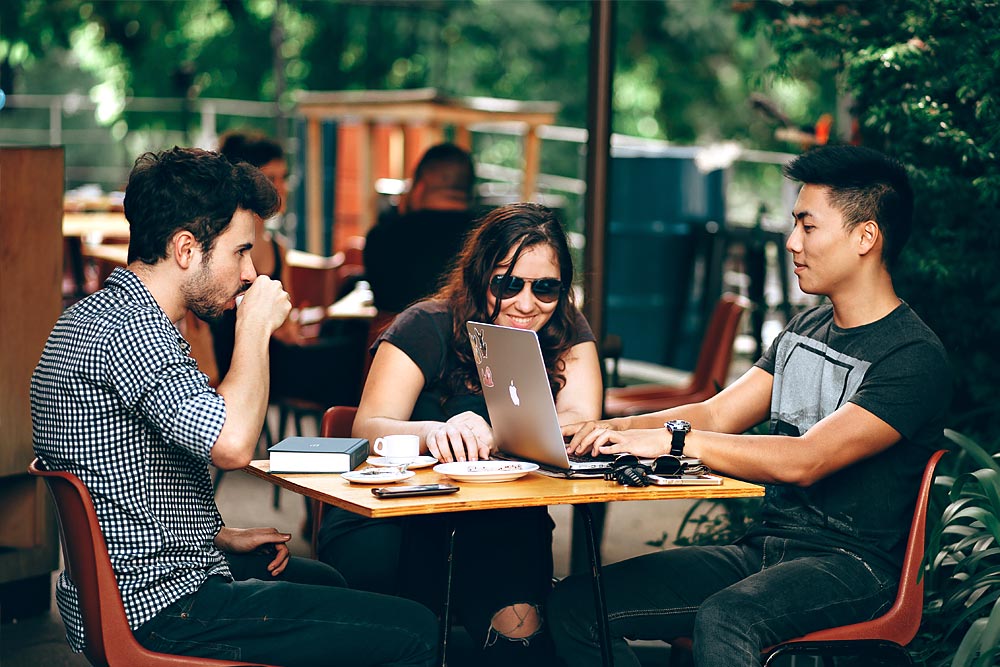 Now You Must Also Market Your Freelance Writing Business
It is easy to link your social media accounts to your website if you are using a platform like Shopmatic. Remember it is better to have a more meaningful presence in a few social media channels that you prefer than to be everywhere but without much substance. So it will help to prioritize your accounts. Stick to those where you're comfortable updating in a genuine way to start with.
Find your voice over social media and try to stay consistent over various channels.  
Don't be afraid to experiment. After all, writing is a creative business!
Final Words
Over time, you will improve your website and as you use it more effectively, your confidence in your craft as well as in managing your website will improve. The important thing is to take that first step to set yourself up and get going.
Writing as a career can actually be rewarding and very interesting. With self-motivation, the right set-up and experience, you can help yourself as well as your clients succeed.
Get free online marketing tips and resources delivered directly to your inbox.