Ecommerce is booming and you're in for the ride! 
There's lots of growth to look forward to. But remember, to grow big and strong, you must build on a sturdy foundation. That's how your business will thrive! 
As you start off on your ecommerce entrepreneurship journey, there are many areas calling for your time and attention. 
Sourcing or creating the right kind of products, setting up a webstore to entice and engage, creating awareness and interest through social media and other marketing channels, and even undertaking those first few transactions….all this would most likely be foremost on your mind. 
And rightly so. It's critical and exciting, and managing all of this helps your product/ brand make its mark in this bustling marketplace!  
However, in addition to these, there are operational aspects of the business that might not appear so pressing and immediate to you at this point. Or atleast most new entrepreneurs mistakenly think that way…. 
But they are just as important for the success of your business! 
One of those areas is Bookkeeping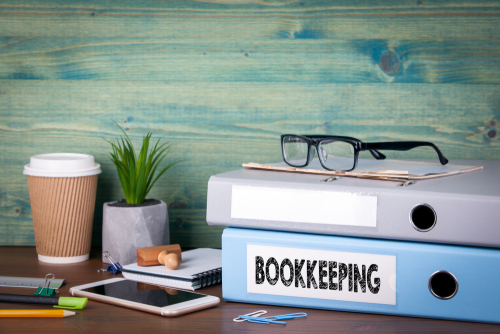 Bookkeeping involves the recording of all your financial transactions on a day to day basis, categorizing them according to expenses, receivables and payables and reconciling with bank statements as and when necessary.  
Sounds simple and easy right? So it is if done correctly at the right time! 
Bookkeeping is one of those things that you should start doing right from day one. This will come in very handy and useful when you are at the end of the month/quarter or year- trying to reconcile your accounts and earnings by building financial statements. 
Moreover, accurate bookkeeping records will allow you to understand the financial standing of the business and help you make better operational, financial, and investment-related decisions.  
How to go about it
At the start, you could perhaps choose to maintain your books by yourself. A well-maintained excel spreadsheet with a detailed recording of every expense incurred – be it on website development, acquisition of the product or even marketing and transaction costs incurred must be maintained.
Similarly, the proceeds received from every transaction made whether through the ecommerce platform or even on any messenger app need to be accurately recorded.
As the business grows, it might become much to do all this by yourself and you could perhaps look at hiring someone to manage your bookkeeping and accounting matters. You could also look at using some Bookkeeping and Accounting software available in the market to help you do this job.  
Efficient Bookkeeping helps to make sure that records of every individual financial transaction is accurate and up to date. This makes the accounting and tax filing process for the business at the end of the year a lot simpler and easier.

Steps to take
Set up a Business Account
Just like you wouldn't sell your product on your personal WhatsApp account and would normally set up a WhatsApp Business account, every entrepreneur starting off should open up a separate business account to handle the company's finances that is separate from their personal account. 
Entrepreneurs starting off a new business are often very emotionally attached to it and sometimes continue to manage the business finances as their own. This might appear easy at first, but it can be difficult to segregate the various kinds of expenses when it comes to compiling and completing financial accounting for the business. 
Such dissociation between the personal and business accounts is also necessary to give you the protection needed from financial and legal obligations that might confront you just in case the business runs into any kind of trouble!  
Track all expenses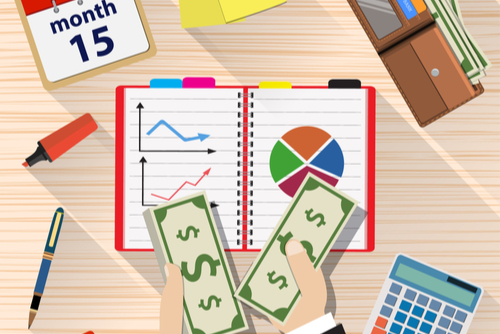 It is advisable to keep a daily record of all expenses undertaken by the business and each of them must be categorized by the type of expense made.
This could include the basic cost of making (or acquiring) the product, or for website development or ecommerce platform fees or marketing fees and commissions that need to be paid. Even items like utility bills or any fees paid to parties related to the business should be documented.
Some of the expenses incurred by the business can be tax deductible. Hence it is important to keep a well organized record of all expenses made so that you can provide the required documentation needed for making claims and exemptions during the tax filing season. 
Such a system will make it easy for you to understand your Account Receivables (what others owe to you) and Account Payables (what you need to pay to others) and provide a clearer picture about the all important Cashflow numbers at the business. 
One of the ways to segregate such expenses is to charge them to a business credit card. This is not mandatory, but advisable as it is an easy way to keep business expenses separate and lending it to easy compilation by yourself or your accountant. 
Organization is the key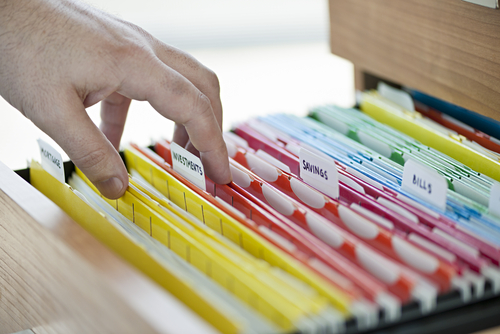 The basic need of the bookkeeping exercise arises from the need to keep all your financial records organized. Maintaining and updating your books regularly leaves an audit trail that helps you to understand and manage your finances without much effort.
Whether you are using an excel spreadsheet or one of the available apps or bookkeeping software that comes with many built in features, it is crucial to categorise all expenses and manage all your incoming and outgoing monies for future referencing and accounting purposes. 
Software available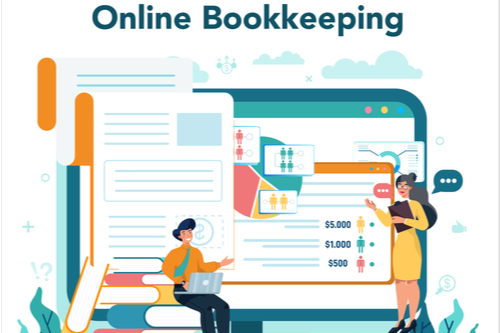 Some of the more popular Bookkeeping and Accounting Software available in the market are-
QuickBooks Online – A fully featured accounting software that is great for small businesses. It has strong mobile apps and advanced features that are scalable along with the growing business needs.
Zoho Books – One of the easiest to use software with great customer support and a good number of integrations and international features.
FreshBooks- An easy and simple bookkeeping software that is ideal for small businesses. Ideal for sending invoices and tracking expenses. 
There are many others available too, and your needs and budget will help you choose the one that is right for your business. 
So, get started on some organised bookkeeping right from the start. Getting the system in place can be a huge help and save precious time and resources as the business grows. This in turn will free up your bandwidth and allow you to focus more on critical areas like building the brand and business.  
There are a few related blogs that might also be of interest to you. Check out the following…
https://blog.goshopmatic.com/free-digital-tools-for-keeping-accounts/
https://blog.goshopmatic.com/how-to-manage-your-cashflow-successfully/
https://blog.goshopmatic.com/simplifying-taxation-matters/
Get free online marketing tips and resources delivered directly to your inbox.