"I can do it all". Is that your business matra? 
Let's take a realistic look at it to check if it is helpful for your business 
Doing everything yourself (even if it is you and the core team) might be possible and a necessary way of conserving financial resources when you are just starting off. It makes sense. 
But what about (say) a year later when you have started getting some traction in the market and the business is seeing some growth?  
The path of an ecommerce merchant is extremely competitive with multiple functions both internal and external associated with running a successful enterprise. Be it product development, brand marketing, content creation, sales, operations and inventory management, customer service…all are important to succeed and need your close attention.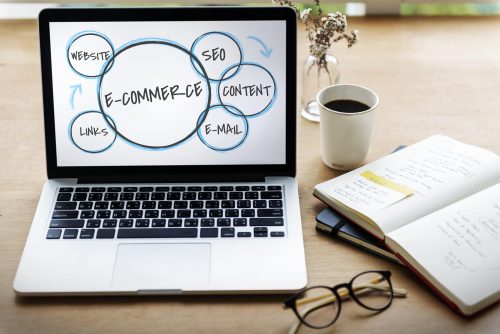 But if you are stretched thin, then you simply cannot deliver to the standards you set for yourself or your business. 
A closer look at the list of tasks will provide some possibilities and help you prioritize. There are a few areas of the business that only you and your core team can do, while there are others that can be picked up by others who are not necessarily a part of your team, like external vendors/ specialists.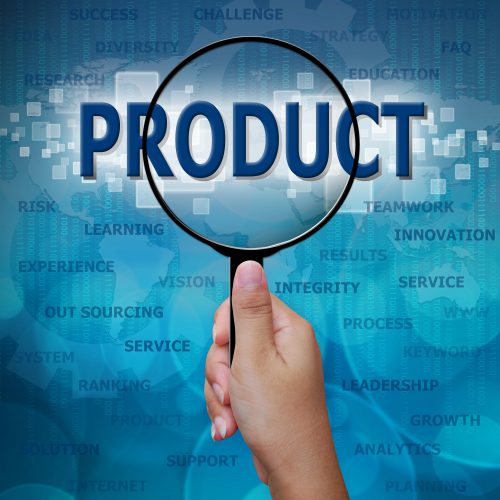 For example, the creation and development of the product/ service – this is the core of your business, that you know best, and must be managed in house. This sets you apart from competition and is the USP of the business. You are the experts and therefore such tasks are best handled by you and your core team.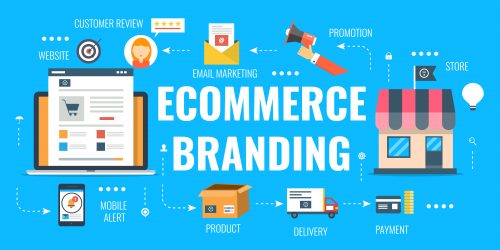 Then there are other tasks that are built around your main product/ service. These are areas like creating/ maintaining your website, marketing activities or lead generation/ sales or even customer support and service etc. Many of these functions can be outsourced. This can actually be a great idea as it would help in streamlining your operation process and allow you to focus on your core competencies as you work towards growing the business.
Understanding Outsourcing 
Outsourcing is the collaboration with external agencies to plan and undertake certain activities for your business for a fee. Such third party providers could be independent service providers, marketeers or more commonly BPO companies.
Business Process Outsourcing (BPO) is a well established business practice that can provide an organization a wide range of essential business tasks like telemarketing, social media marketing, accounting, payroll, customer support and service etc.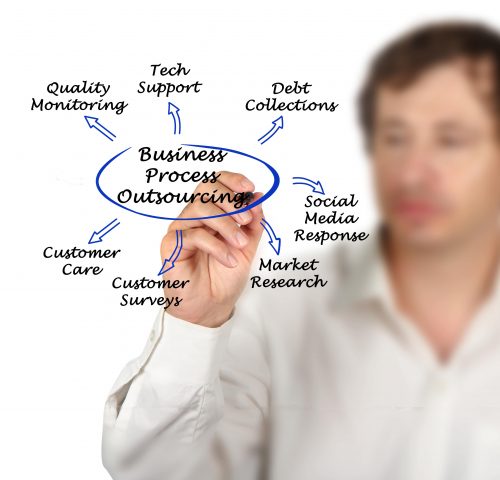 Each of these groups are specialists in their respective fields and can actually prove to be more effective at the task assigned and also cost efficient when compared to doing all these jobs by hiring in house personnel.
As in the case of manpower, outsourcing will allow you to help mitigate risks of big investments in technology. Ecommerce business is highly tech dependent and tying up with an outsourcing company will allow you to leverage on the latest technology through them without having to make any immediate investments on the same.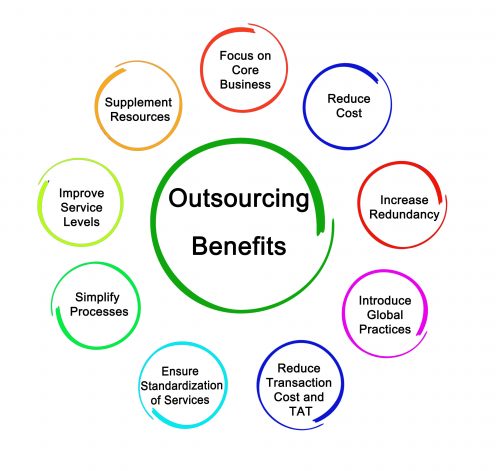 Another benefit of the outsourcing arrangement lies in its flexibility. With the right contractual terms, it gives you the chance to add resources for a job (as and when required) without having to hire a resource and bear the entire burden. This makes outsourcing more cost effective especially in the earlier stages of a company's operations.  
Functions that can be easily outsourced
Customer Service and Support
This is one of the most frequently outsourced functions of the organization. Such support services can be over email, phone or even live chats. Most organisations would also provide you with the choice of multilingual customer service officers to cater to a wider clientele.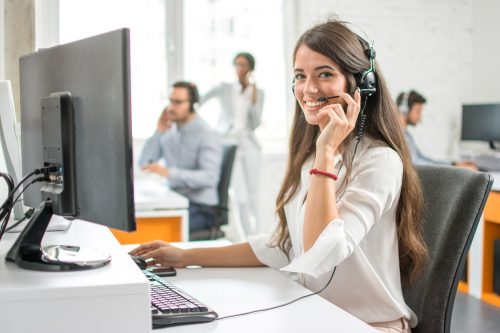 The call centers (as such businesses are called) are manned by trained customer service professionals who are qualified to take on customer enquiries and requests and provide the necessary guidance. A good customer experience is extremely important for the success of any business and hence it is a smart choice to put the responsibilities of ensuring customer satisfaction in the hands of such qualified personnel. 
Social Media and Content Marketing
The target audience's engagement with your content on Social Media is critical and extremely important for brand recognition and ultimately the sales and revenue of your business.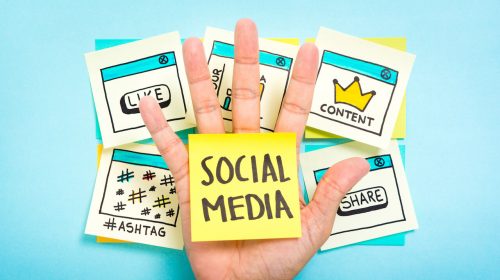 Isn't it a good idea to use experts who can carve out targeted strategies to suit your needs? They can also help in brand development and grow traction among potential customers with their personalization and engagement skills.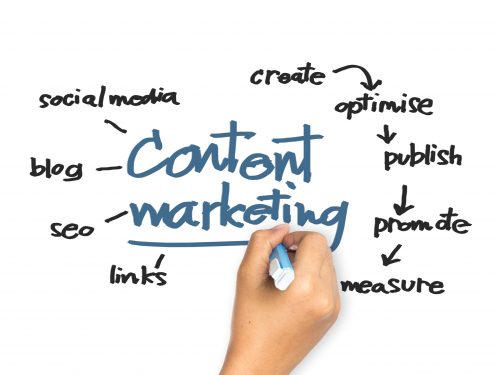 The same goes for copywriting and content marketing too. Be it the content carried on the website or blogs or emails or even on digital marketing platforms, professional content writers are trained to use the right words and tone to create an impact on the customer as they communicate. This helps in growing audience engagement and interactions that are so vital for every ecommerce business. 
Good quality content is critical as it also helps in improving the website's SEO capabilities and therefore finding its place on Google search results. 
All these jobs could well be done in house, but involves either costs of hiring and nurturing such a team of digital marketers/ content creators or scarcely available time by the business leaders themselves.   
Lead generation and Sales 
Lead generation (especially at the top of the funnel) can be a time consuming activity that can be outsourced to external agencies who can provide good support to your inhouse sales staff.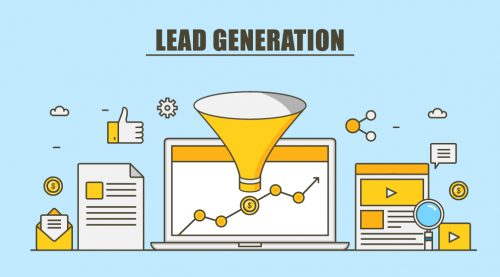 These sales specialists are trained to be persuasive and knowledgeable and it makes a lot of sense in tapping their expertise when it comes to generating awareness and interest about the product and dealing with customer queries and concerns. Their engagement is generally  found to be more efficient in reaching the goals set by the business. 
Tech Specialist Support
Ecommerce is very tech-dependent and having the right support team to ensure that the website is well optimized and running efficiently is a necessity. Any website being 'down' even for a short while is equivalent to business loss and must therefore be avoided at all costs.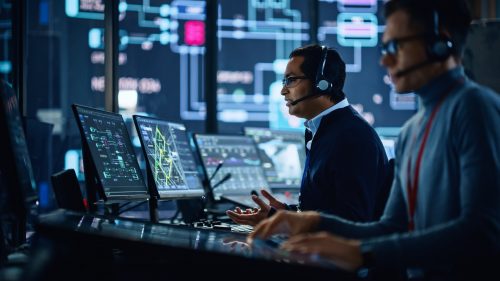 Right from the building of the website according to your specific needs to the maintenance and upgrading of the site as and when needed can be well supported by a team of skilled tech specialists who need not be on your payroll. 
Outsourcing all your tech needs to an external vendor who is abreast with the latest technology and equipped with the latest hardware and software is a good move to adopt and be ahead of the competition. 
A smarter move is to set up your online store on a platform like Shopmatic that supplies the entire ecosystem needed to run your ecommerce business successfully.
Accounting and Financial Services
No matter how large or small the business, the books of every company need to be in order. Book-keeping and accounting tasks that need keeping records and data collection can easily be outsourced to external agencies who can even help you file your tax returns at the end of the year.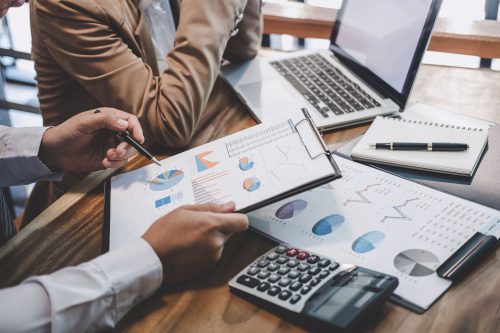 This list is not exhaustive and there can be many other possibilities. We have just chosen to highlight a few of the popular functions that can be outsourced, thereby freeing up your bandwidth to focus on more critical and important areas that can help improve the productivity and profitability of your business. 
While there is some concern among some regarding the loss of control in operations and also regarding the risks of data security as you (would need to share sensitive data) with the external service provider, such risks can be well mitigated by choosing the right service partner and making the right contractual arrangements. 
The overall benefits of outsourcing seem to far outweigh the perceived concerns and hence we would strongly recommend merchants to consider outsourcing. Focus your effort and attention on what matters most and watch the business grow.
Check out these related blogs too… 
https://blog.goshopmatic.com/digital-transformation-for-high-growth-businesses/
https://blog.goshopmatic.com/start-an-online-store-while-keeping-your-full-time-job/
Get free online marketing tips and resources delivered directly to your inbox.