According to the Business Research Company, the global fashion ecommerce market is expected to grow from $549bn in 2020 to $668bn in 2021, at an annual growth rate of 21.6%. The report also states that Asia Pacific is the largest region in the global ecommerce market, accounting for 32% of the total in 2020.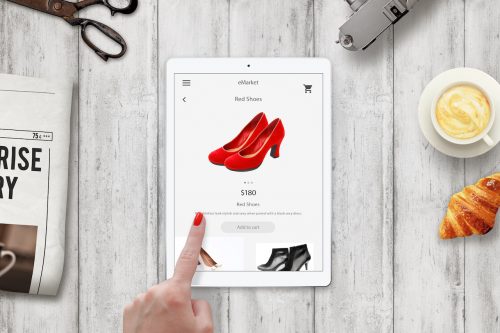 Impressive statistics….right?
The clothing/ fashion industry is growing fast but along with it is getting increasingly competitive. Moreover, fashion trends are ever changing and survival and growth can be a challenge unless you plan well and deal with the situation strategically. 
Customer expectations have also seen a change. Nowadays, buyers prefer to engage with brands that can enrich and improve their shopping experience by offering them personalized services in a seamless, quick and convenient way. 
What do you need to stand out from the crowd and ensure that you are not left behind?
Read on to understand some of the prevailing trends of the fashion industry that would allow you to devise an effective and efficient marketing plan for your brand and products.  
Make the most of Social Media strategically
Increasing smartphone penetration and the continually evolving Social media technologies that help e-commerce companies bring their products directly to the customers has been a huge boon for the fashion industry. No marketing strategy could be effective without fully leveraging the power of social media.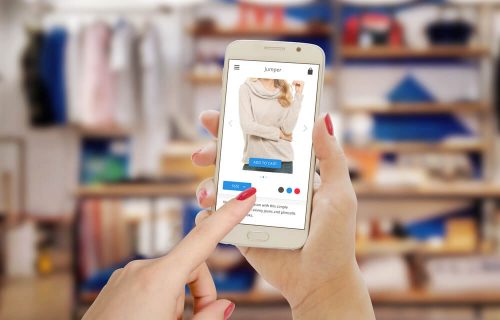 It's best to be strategic while choosing the right platform suited to your target audience to promote your fashion brand. What is most important is to be able to continually grow your following through engagement with the audience by posting interesting and relevant content, images, videos and blogs etc. 
Instagram and Facebook are probably the best channels suited for this segment. Instagram stories with its visual appeal is one of the easiest ways to start an engagement with your audience. Facebook, on the other hand, is widely popular among the key demographics and hence unavoidable by most fashion brands. Customers could be shopping on their preferred social media platform itself or choose to be directed to the main website where they can explore further and familiarize with the whole range of products on offer. 
Social proof is important to most buyers and this is where Influencer Marketing can work wonders. Eye catching photographs posted by Influencers donning your brand and tagging you to it is often able to generate interest among the audience. Apart from this, some genuine, organic reviews and photographs from customers on social media can work well too.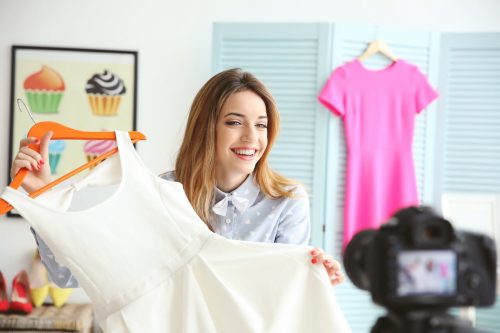 Every customer appreciates discounts. So another way of growing your following on social media would be by providing them with discount codes for their first purchases and even offer some kind of a loyalty programme for repeat clients and enhance their engagement with your brand.

Strike that right chord and connect 
As in every other industry, having good knowledge of your target audience is a prerequisite of defining a good marketing strategy. This helps develop a more unique and targeted approach of reaching out and connecting with that niche audience.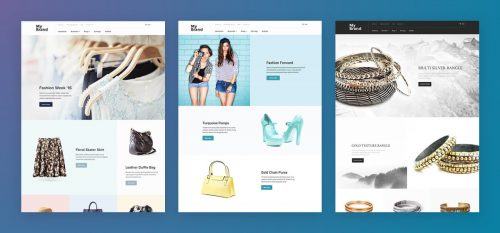 A well designed and attractive website that is reflective of your brand's values and personality can create an engagement with the audience. Interesting content and some relevant sharing of your mission and journey through some great storytelling could also help build a connection with those who share those values.
A shared belief in a cause could hit the right notes with your target audience, create awareness and build a supportive community loyal to your brand. Some of the current areas of interest that are gaining traction and can be explored are-
Sustainable Fashion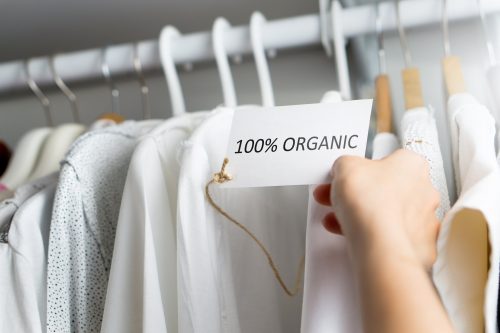 Sustainable Fashion is catching up fast. Using eco-friendly fabrics (like hemp and organic cotton) scores with the ethically conscious shopper who would prefer to meet their sartorial needs without causing harm to the environment. 
Ethically sourced materials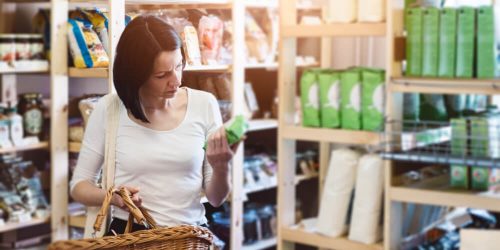 The incidence of the eco conscious customer is on the rise who would find reason to engage and support your brand. Their choice of fabrics produced by traditional weaving techniques or even handcrafted items of clothing that have been created using organic dyes can help create awareness among your clientele. This group of environmentally conscious customers are also likely to be supportive of causes that support traditional crafts and communities. 
Leverage Technology wholeheartedly 
Smart new technology like Augmented Reality and Artificial Intelligence and 3D visualisation has improved all our lives in so many ways and finds huge applicability in the clothing/ fashion sector.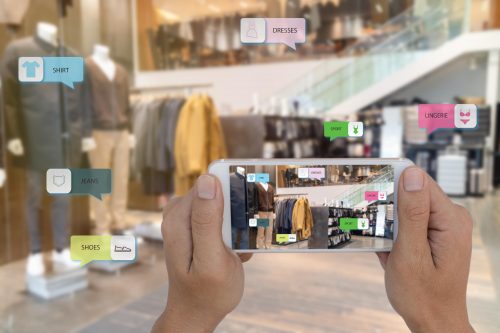 Online shopping has gained a special importance in this pandemic era where the focus has been to minimize human contact without compromising the outcome of any event. Taking advantage of the widespread digitization initiatives, every brand has been trying to up the customer experience at their stores by trying to make the shopping experience as seamless as possible.  
Style and fit have been the mainstay of the fashion industry and today, algorithm powered size recommendation tools can be helpful in finding the right fit and overcoming the challenges in size standardization and fit.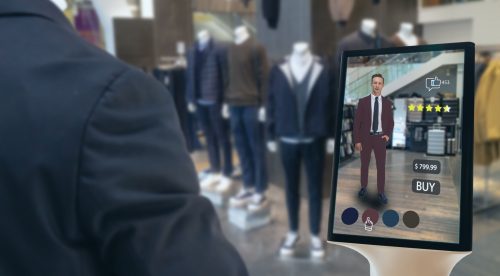 Most customers prefer trying out garments before purchasing that is made possible by apps on smartphones and tablets that have features which allow you to virtually try on the piece of clothing as in real life before you buy.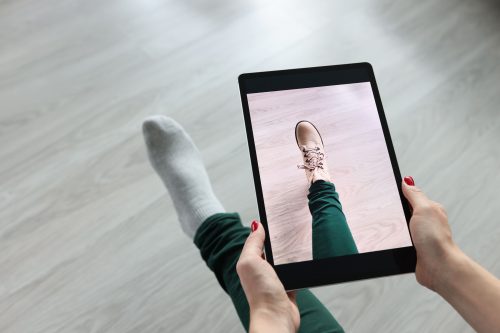 Apart from this, data driven technology helps you to understand your customers preferences and buying patterns and provide more options of similar or associated products making the whole shopping experience more pleasurable and less time consuming.  
Look into more trends…
Personalization
The rage of fast fashion and its ability to mass produce styles on demand has been waning and personalisation is a big theme these days. Keeping that in mind, another smart idea would be to allow clients to place custom orders whereby they can place an order of a style that you carry in their preferred colours and fabrics.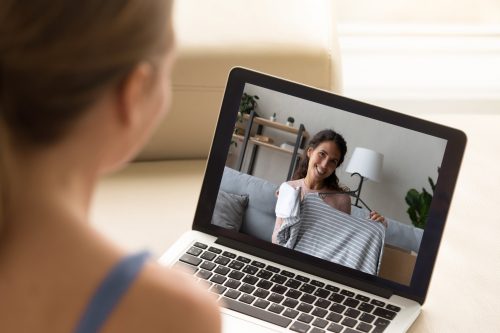 Apart from reducing wastage due to over production, such innovations towards personalization can help work around supply chain disruptions like those seen during the pandemic.
Understanding customer choices and offering them products that suit their taste is also the kind of personalization that customers have come to expect from the brands. Data analytics makes it possible for the programme to suggest interesting options to the buyer that helps in saving time and enhancing user experience.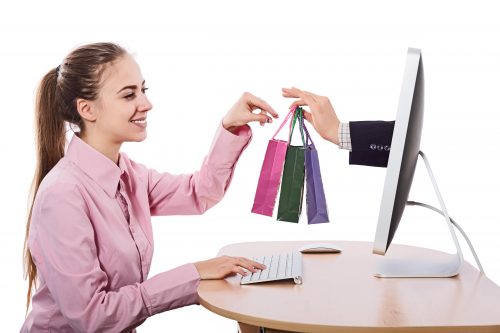 Who doesn't like to receive a personalised delivery? Offering personalised and quality packaging is another area to consider and it demonstrates that you care and creates a good first impression of your brand. Just make sure that your packaging echoes your product theme and branding. 
Increasing Visibility
Apart from your social media presence, blogs providing educational and informative content that are interesting and establish your position as an expert in the field of fashion can be a good magnet in driving organic search traffic to your site. It also increases the visibility of your brand.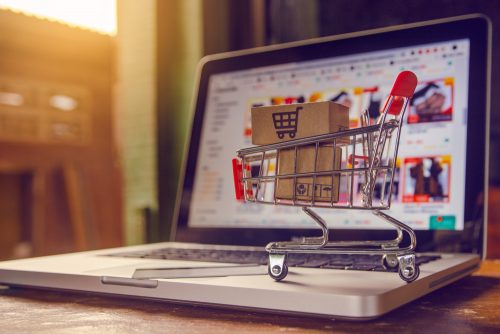 However, along with selling your creations at your webstore, it would also make sense to sell on marketplaces like Lazada, Etsy and Amazon which have a huge footfall and help in improving the visibility of the brand. 
Adding Value
Visual presentation of the whole look is important and customers often like to see style guides that give ideas on how best to wear your brand's clothing. This increases engagement further and might also help in cross-selling related items and help you end up with a higher average order value of your sales.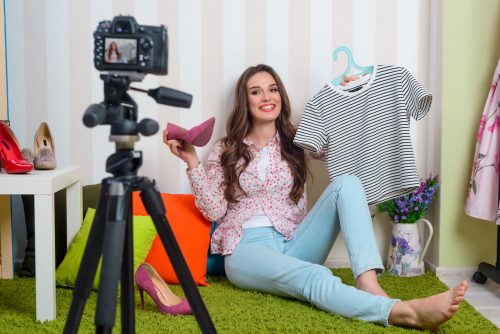 Being able to add value and address a problem for the customer scores for every industry. For example, in the midst of movement restrictions and working from home regulations due to the pandemic, the Athleisure segment of the fashion industry has seen rapid growth as it has been the clothing of choice for work from home.
If you found this interesting, please checkout the following related blogs 
https://blog.goshopmatic.com/your-online-store-needs-a-digital-marketing-strategy/
https://blog.goshopmatic.com/dont-commit-these-online-marketing-sins/
Get free online marketing tips and resources delivered directly to your inbox.