While the ecommerce market is huge (expected to total $5.7 trillion globally in 2022) and opportunities are many, it takes a lot of hard work and business smarts to grab a share of this exciting marketplace. Competition is intense and customers are spoilt for choice. To grab those eyeballs and ensure conversions, the business must make every attempt to attract and engage customers by giving them a stellar experience at the web store.
While a good-looking store with an attractive web design and easy navigability has always been a prerequisite for the survival and success of any ecommerce business, there are some new trends that businesses need to be aware of. Luckily there is a lot of help available (often free of cost), in the form of preformatted web designs that allows you to play around with the basic building blocks and create the web store design of your dreams!  
The Basic Prerequisites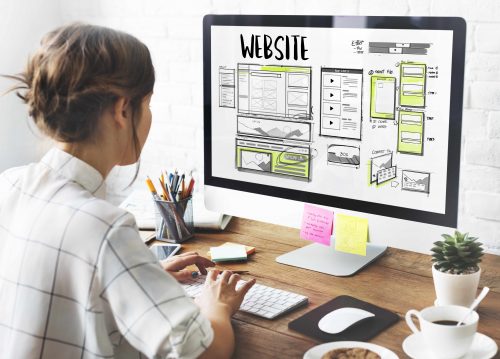 In the absence of the sensory experiences provided by a physical store, the look and design of the online store are extremely important as it is the face of the company and a representation of who you are and what you do. It needs to be attractive and easy to use as it is the first impression that a prospective customer has of the business. Also, keeping in mind the growing mobile penetration rates, all features/ functions available on the main website need to be optimized for mobile devices.
Good quality photographs and attractive images
They play an important role in catching the eye of the prospective customer. Sometimes a visual representation of the product is more effective rather than a lot of text which can be made available on a different page. Creativity is the key with a focus on the visual look and feel of the webstore while improving user experience.
Ease of use of the web-site
Designing the webstore requires planning and conceptualizing while arranging the content and products that can be reached easily by the visitors. Prospective customers tend to be impatient and would like to have all the information they seek about the product/ service at the click of a button. If that is unavailable or delayed for whatever reason, they go to explore the next store and the business would have lost the chance of acquiring a new customer.
Loading Time
The need for pages loading quickly and seamlessly is another important aspect. The website should load as fast as possible, ideally in 1-2 seconds. A slow load time can also be a negative Google ranking factor which is not desirable.
We are ideally looking for a good web design that can balance between clean aesthetics and a responsive design and allows users to easily find what they are looking for. Read more at blog.goshopmatic.com/why-easy-navigation-is-super-important-for-your-web-store
A Good Place to Start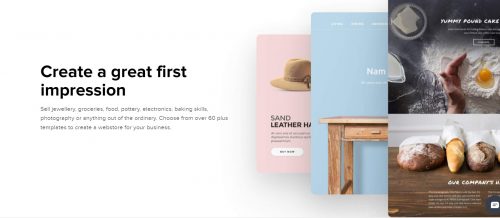 If you are a new entrant to the online shopping space, and wondering how to go about setting up the web store of your dreams, an ecommerce platform like Shopmatic can help. The website https://goshopmatic.com provides all the ecommerce features you need on a single platform with specific help in designing and building the store that would be best suited for your products. There are pre-programmed designs/ templates available that have been optimized for various industry needs that allow you to build your own online store. The modular building blocks would allow you to customize your store according to your needs. Shopmatic's design templates are responsive and display well on any digital device (including mobile phones) allowing the customer to transact wherever/whenever he would like to do so. Building a customized business service webpage is also easy using these templates.
Building/designing the website of your choice becomes easy and accessible to people without programming skills thanks to the intuitive interface of these programmes. But just in case you are looking at something a little more involved and complex, Shopmatic also offers personalized assistance on up-to-date web store designs. You could get

ecommerce consultation

from Shopmatic

experts

for guidance on setting up your online store and how to manage the store. 

Stores created through Shopmatic offer an app-like experience that makes it easy to use and navigate through the online store.

A new feature that has been recently introduced by Shopmatic is Real-time Shipping Rates on Checkout. This feature provides the option to enable real time shipping rates calculation on the checkout page to charge precise amounts from customers. 

The Customer Registration on Store feature that allows the buyers to log in/register at the store to see past orders, invoices and save addresses for an enhanced checkout experience can be helpful for reordering or even eliminating items that the customer has ordered in the past! Most of these features have been introduced to enhance the store's customer experience that is more likely to ensure conversions and motivate buyers to become repeat customers.

Another new feature is the Digital Advertising tool that can run digital marketing campaigns across social media and search platforms. This allows the business leader to get performance and ROI optimizations from the support of AI technology.
Looking Ahead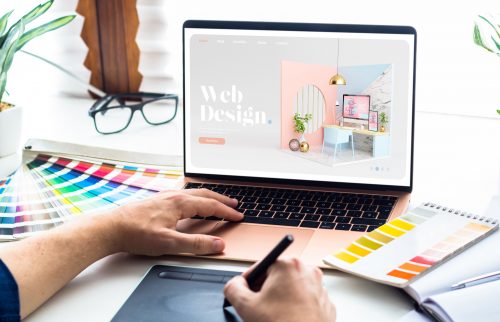 Apart from this, there are some newer trends/ features in Store Design that you could keep your sights on. These are typically tech driven and have been introduced keeping customer desires and preferences in mind. 
These include the widespread application of Artificial Intelligence (AI) that helps users enjoy the personalized experiences that online shoppers have come to expect. The use of Chatbots and Virtual Assistants are also becoming popular choices amongst ecommerce businesses. 
Interactive Product Visuals and Web animations are also gaining popularity as they both help in improving customers' online experience and increasing engagement. 
In Closing
The website is your store front in the online world. Every ecommerce business needs to ensure that their website is aesthetically attractive and functionally superior to be able to attract and engage online shoppers and provide them with a stellar shopping experience. This also helps the business stay ahead of competition in this crowded marketplace. 
Customers have come to expect stellar performances and personalized experiences from the websites they frequent. Keeping pace with changing customer expectations is the key to increase conversions that would ultimately result in higher sales and revenue growth. 
You could also check out more on this topic at 
https://blog.goshopmatic.com/top-web-design-trends-to-follow-for-your-online-store
Get free online marketing tips and resources delivered directly to your inbox.