Taking the business online is the way to go forward for Enterprises. 
This is the surest way to expand your addressable market both locally and globally. The overall advantages of signing up with an ecommerce platform like Shopmatic far outweigh the gains that an Enterprise can reap by doing it all by themselves. 
Learn here how allowing Shopmatic's capable and powerful platform to manage many of the operational aspects of the business will let your Enterprise redirect precious financial and human resources towards areas that are more focused on the product, brand and the growth of your business.  
What does it take to set up the store?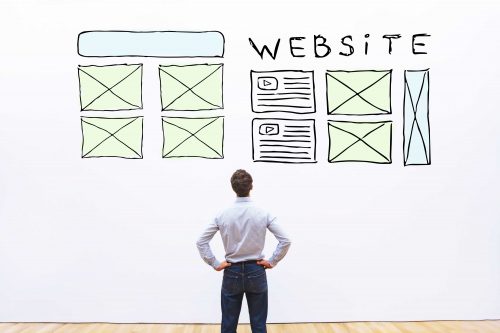 Setting up a webstore on Shopmatic is easy and uncomplicated. It is very intuitive and doesn't need extensive technical knowledge. To start creating the ecommerce store, you will first need to register by providing a few details like your email address and business details. 
To build the webstore, you could start off by choosing one of the pre designed templates that suits your business but this can always be customised to your choice too. It has that easy flexibility. Once the web page is ready, you will be ready to add products, their descriptions and photographs.
Now choose the domain name for the store. You could create a new Shopmatic domain name for the newly onboarded business or you can continue to use your existing domain name if you wish to do so. 
Next, the click of a few buttons will help you activate Paypal to enable payments and shipping services through Easyship partnership. Apart from selling on the Shopmatic platform itself, the program also gives you the choice to list and sell your products on different marketplaces like Amazon and Ebay inorder to widen the reach of your products. 
That's it! Your online store is now ready to make its first transaction! 
By default you are signed up on a transaction pricing model. You can choose to subscribe anytime! 
The entire process of starting off the online store is super simple and fast. But just in case there is any impediment, there are chat buttons on the page that will allow you to reach out to Shopmatic's consultants who can assist you in completing the task.
Additional Features You Should Definitely Use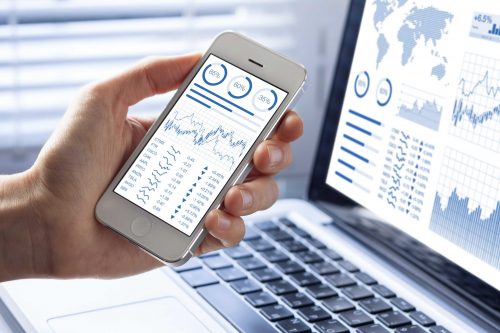 Joining an ecommerce platform like Shopmatic enables an Enterprise to keep pace with changing market trends and stay abreast of technology without making huge investments of funds and manpower that this usually requires. Lets see how the Enterprise can maximise the benefits by leveraging some of the features of the platform….
Analytics and Business Intelligence Tools
On setting up the store, you can access Shopmatic's interactive dashboard that includes a built-in analytics capability that will provide you with a wealth of information – all aimed at managing your business. Data and insights on the volume of sales transactions on a daily, weekly or monthly basis, a break up of sales figures by products or by region, listing of the top selling items or even sold out products!
Data can also be represented through charts, graphs and other visual formats for easy understanding. This makes it easy to identify customer or product segments that are generating the most revenue for the business and help tracking your business and growth. 
It also helps in analysis and for identifying shopping trends and customer behaviour patterns. The data insights can be used to build customer profiles, enabling you to identify high yield customers and frequent buyers. 
A clear understanding of these trends can then allow you to tweak your inventory and pricing strategy to better prepare for periodic sales spikes and devise strategies to boost sales. It can also help you identify reasons for abandoned carts.
Secure and Streamlined Payments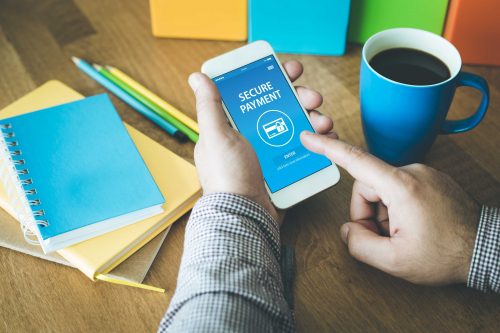 Every payment that your customer makes through the Shopmatic platform is easy, safe and secure. Moreover, the platform supports most major payment methods be it credit/ debit cards, direct bank transfers or payment through digital wallets. You can continue to get paid securely and in a variety of ways
Once you select the payment options that you would like to offer to your customers, it can be seamlessly integrated in the backend all you need to do is click a button, enabling your online store to deliver safe and secure transactions.
Moreover, being a Shopmatic supported merchant enables you to enjoy special rates with payment partners like PayPal and PayTM. This can help the enterprise generate higher margins from their online sales, thereby boosting profitability. 
Trust Signals are reassuring and inspire trust in the mind of the buyer. Hence having such symbols prominently displayed at the Footer of your website (that is auto-enabled once you enable the payment feature) will also help in revenue growth and conversions at the store. 
Shipping and Delivery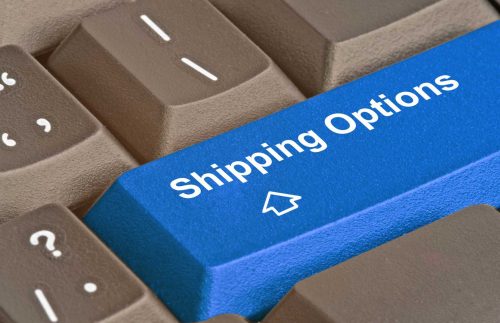 The Shopmatic platform has built up strategic partnerships with leading logistics and shipping players in the local and global markets. Once you choose with a few clicks the delivery coverage and pricing options that are most relevant for your targeted customers, Shopmatic will manage all the backend integration for you. 
Partnerships with shipping aggregators like Easyship in Singapore and HongKong and Shipyaari in India are notable. These shipping aggregators then work with multiple courier companies in the different geographies and provide sellers with a wider coverage on pin codes/ postal codes. 
A Solution for a larger enterprise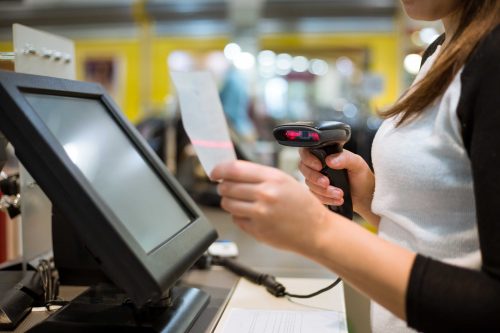 The Octopus Retail Management System is a complete suit of retail management solutions suitable for larger businesses with multiple outlets. Their solutions are specially tailored for the Retail, Food and Ecommerce sectors. 
The system provides a comprehensive solution for the enterprise in all areas – right from the Point of Sales (POS) to the back of house inventory. It can also take care of areas like Customer Relationship Management and Ecommerce.
The Retail program has modules to support all your sales transactions and can keep track of 10k SKUs with ease. They can help transfer stock between outlets and manage inventories by tracking serial numbers and batches. The system also generates easy to read reports for the enterprise that can help you to know your customers and manage the business better. 
The Food program, made for a variety of restaurant ideas and workflow, helps improve productivity and eliminate waste in supplies and workforce. 
The E Commerce program provides the complete solution for your business and brings a seamless experience to the customer. There are promotion and loyalty programs that help in greater engagement of customers and boost sales. 
So if you are an enterprise, planning to embrace ecommerce, Shopmatic is the place to go. Creating an account is simple and straightforward and the rewards that come along with it are many! 
Remember; if you start now, you'll start seeing results one day earlier than if you start tomorrow!
Get free online marketing tips and resources delivered directly to your inbox.