Psst… grapevine has it that more 'lockdown babies' are on the horizon:)
This means a bigger market for you if you are a merchant selling products for kids and babies; and with more customers preferring to shop online, it is especially great news if you have an online store! Brace yourself for fun times ahead
In any case, the market for products meant for babies and children is always growing. With babies born every year and toddlers growing up, parents are constantly looking for both essential and non-essential items for their precious ones. 
The buying is sometimes based on requirements and thus logical, but is often impulsive and tends to be influenced by emotion. Either way, parents are very careful and mindful about the quality of every product they choose for their children, though they might be somewhat indulgent while spending on their kids.
This makes it one of those rare recession-proof sectors and makes it a great business proposition but one must note that the segment is highly competitive. Whether you are already the owner of kids and baby-themed store or contemplating starting one soon, read on to understand some of the unique aspects of this business that you should pay attention to. 
1. Safety and Trust is Every Parent's Topmost Priority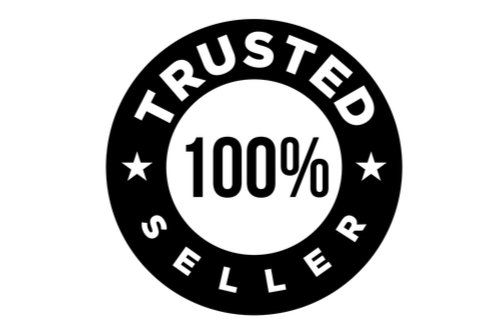 It is your job as the provider of products to ensure you think through and communicate ways your products are reliable and bring value to everyday life for your target market.  
When it comes to putting anything around your baby or kid, every parent wants to make sure that the product is "safe". There can be no compromise to the health and wellbeing of the child. 
Babies tend to put stuff into their mouth- be it toys or books. Hence parents like to make sure that whatever they are buying is made out of non-toxic materials. Infact, they often look out for a detailed description of what materials each part is made up of. Certifications of quality control and product testing results along with relevant sourcing information should be provided to help allay their concerns. 
Parents would like to ensure that accidents don't happen with their child. Making sure that the product (say crib, the baby chair or even the indoor slide) is durable and strong is extremely important. Information on design and construction of the product must therefore be included in the website as reading can help soothe their worries and safety concerns thereby giving them the confidence in purchasing the product. 
Babies and kids have skin that is delicate and sensitive. If you are selling products like baby powders and lotions etc, then making sure of the purity of the product is paramount. They have to be certified by the relevant authorities to be non-toxic, hypoallergenic, and free of any harsh chemicals and artificial fragrances. Being made from natural/ herbal and organic ingredients is always a plus. 
Similarly, food for babies and toddlers must be certified free from all GMOs, allergens, gluten and any cross-contamination. Detailed ingredient and nutritional content data need to be provided for every food item listed on the website for parents to feel comfortable in making a transaction. 
There is a lot of concern about how and where the product is made! Provide transparent information about the sourcing region to build trust. 
2. What are Parents Looking for?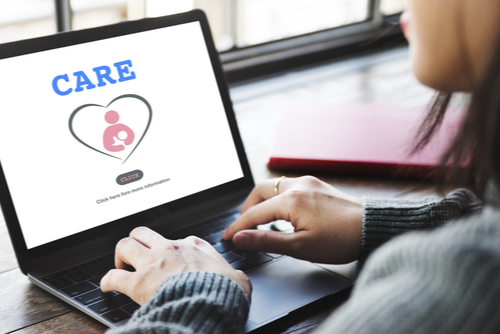 Apart from the all important safety and sourcing concerns, parents look at quality versus

price performance

of the product when buying everyday essentials like diapers or clothes. But for the more "fancy" purchases like a dollhouse or a mini racing car, pricing ceases to be the most important determinant and aspects like performance, aesthetics and design take precedence.
Parents are always looking for products that are creative, functional, versatile and easy to use. So recognize a need or concern and find a simple solution to address a problem in their busy lives. Highlight how the product is unique and useful for the child and can also help improve their own experience. That will pique interest 
Kids grow fast and often outgrow many of the products in a year or so. One way to garner parental interest in your product would be to highlight how the product could be used over a longer period of time and therefore help them save money and make a worthwhile purchase. An example of this is an adjustable stroller that can help carry a baby around town from birth (in a bassinet) to the time they are 3-4 years old. 
And then there are those fancy and creative products like theme party supplies, costume dress up, etc, that help parents and child alike. Take it one step further and help them plan and conduct the entire event. Such value added services score well in building engagement and developing relationships with parents.
3. How to Reach and Engage the Parent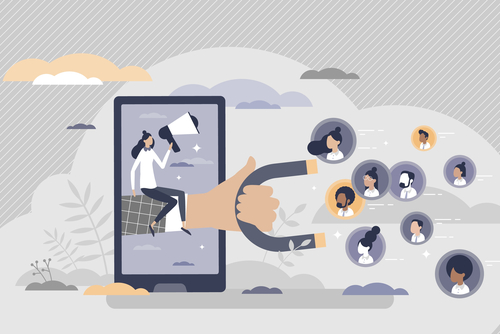 The young parent; your target audience; is likely to be active on social media platforms and this is one of the best ways to reach them. The visual appeal of your Instagram stories and the targeted use of the right

hashtags and keywords

can help draw attention to your product. Build in a little nostalgia in your photos and messages. Parents love to connect with their own childhood through raising their own kids. 
Pinterest is also a popular platform among parents searching for ideas on baby and children's products and is thus another great place to display your product and generate market interest. 
Be creative and practical at the same time.

Blogs

that are rich in content and are able to address key pain points or problem areas are another great way to drive search engine traffic to your store. Information, insights and educational content related to the health and wellbeing of children can help you earn the trust of parents and get them ready to buy products that you recommend to them. 
Recommendation of products by friends, family, and other parents, word of mouth referrals, or a few good customer reviews from some regular users of your products give confidence to others who are new and are looking for assurance before closing the transaction. 
Parents these days are more aware of the products they buy and spend considerable time researching and looking at product websites, customer reviews, blogs, etc before purchasing any item. An attractive website with easy navigability and proper classification of goods is thus a necessity. Apart from the usual categorizations according to products and price, classification according to the child's age, interest, and special health issues (like nut allergies or gluten allergies), the quality of materials is important here.
The inclusion of trust symbols into the website is especially important in the kids/ baby sector. Industry certifications and accreditations relating to the products and your brand can go a long way in reinforcing trust and confidence in the mind of a parent.  
4. Pursue holistic business growth goals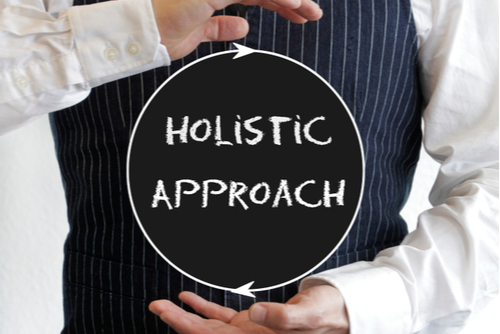 Even during tough times, when parents cut back on most non essential purchases, they still continue shopping for their babies and children, scouring the market for the best products and doing everything that keeps their child safe and sound. 
As a merchant catering to this market, a holistic approach including transparency and integrity of sourcing and production can help parents develop a personal relationship with your brand. Stay aware and mindful of the unique aspects of this segment to make it easier for your online store to reach the ever growing target audience and see business soar!       
Get free online marketing tips and resources delivered directly to your inbox.