E-Commerce is challenging and competitive. True.
E-Commerce is complicated and not worth considering. False
So you have a brilliant business idea but have been waiting on the sidelines, not sure if it makes sense to take the plunge… – do you have too many concerns about joining the bandwagon and going online? … no thanks to what you read and see around you!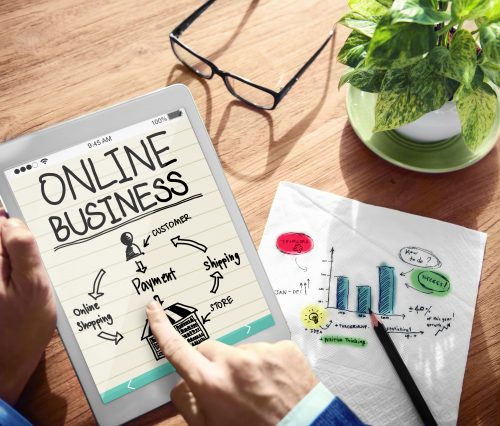 You probably think that the marketplace is too crowded and it is all too complicated- a very technology heavy area that you might not be ready to implement and embrace. Also, the thought of transacting without any personal contact and relationship building with the customer is hard to imagine for some! Many have concerns regarding the safety and security of transactions on the web…..and the list of "intimidating myths" can go on!
Your concerns and apprehensions are somewhat exaggerated as nothing is absolute and there are multiple solutions available to each of these so called problems! E Commerce is here to stay. So if you have plans of setting up an online store, do not fret.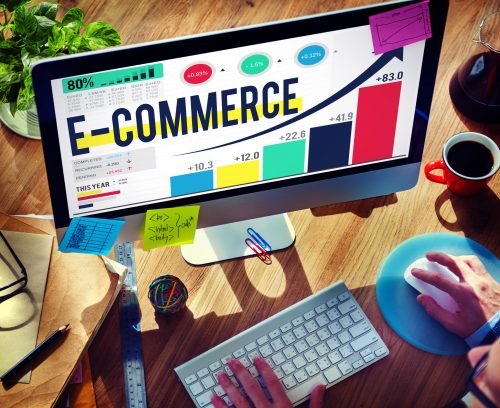 Read on to understand why such worries are unfounded as we debunk some of the myths regarding the world of Ecommerce and equip you with the necessary knowledge that can help you face your concerns with confidence. 
It's too high-tech!
One of the very prevalent myths about ecommerce is that it is very technology dependent and hence not accessible to the "not so technologically savvy" person. While the first part of the statement is true, the latter part is just a myth.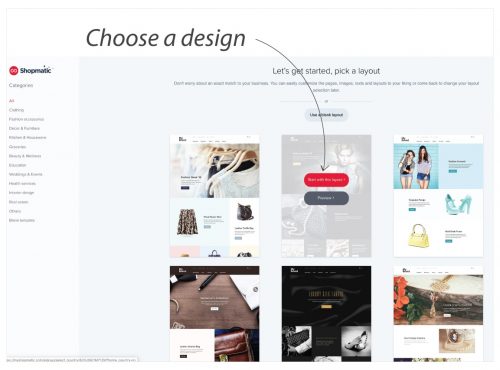 Yes, it is technical, but you don't need to have advanced technical knowledge to access and embrace such technology. Just leverage on an ecommerce platform like Shopmatic that is fully integrated with the complete ecosystem needed to run a successful online store at a very attractive pricing. There is no need to make substantial investments in acquiring technology to enable them to sell online. Most of the job is already done for you in terms of templates for store design, the full ecosystem including integrated payment gateways, shipping and logistics, marketing and chat channels, and inventory management systems. All you have to do to set up shop is to just turn them on to get started. Check out more details at https://goshopmatic.com
It's Overcrowded!
Yes, the Ecommerce marketplace is crowded and competitive but that doesn't mean that you cannot be noticed and succeed. If you are able to provide value to the customer, they will always be willing to take a chance on you.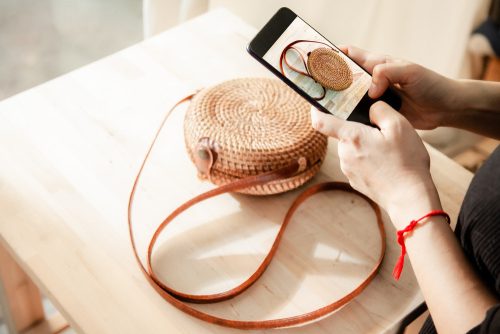 What is important is that your product/ service be unique and be able to appeal to the customer. Make sure that you are able to address the customer's pain point and highlight the same through your marketing campaign to create a sure buzz. 
How to Make your eCommerce Store Stand out from Competition | Blog (goshopmatic.com)
There is also concern that advertising and marketing can be expensive! But that should no longer be a major concern with all the possibilities thrown up by the various social media channels. These allow you to engage and interact with targeted potential customers and create awareness about your offering. 
Shopmatic – 7 Social Media Hacks For Your Online Store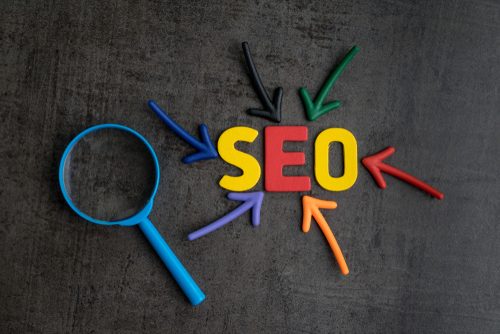 Apart from this, in order to be noticed, you would also need to ensure that your website is SEO friendly, content rich and regularly updated with relevant and useful information to improve visibility and generate interest. 
Shopmatic – Would You Like to Know How to Improve SEO Rankings?
Is it Safe and Secure?
Ecommerce entails selling goods/services over the internet, receiving payments and shipping/ delivering goods to customers… but there are still some who have their reservations about what has already become a way of life for many!
The whole idea of sharing personal and financial details on the internet can be a bit unnerving for many. With hackers and cyber-criminals around, there are multiple security and trust issues here that makes one vulnerable and apprehensive.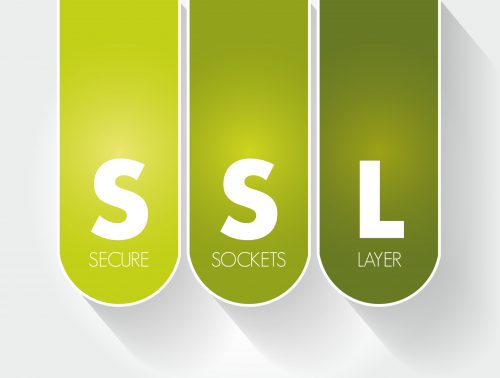 But do not worry. Security threats are not new and are constantly being addressed by online shopping websites and other relevant authorities. Most websites now use SSL encryption that makes it more safe and secure. You could also use antivirus/ antimalware software to keep some of those undesirable elements at bay.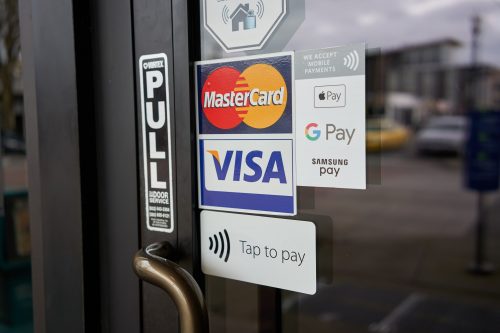 Most payments for online transactions are made through cards or digital wallets. These are actually more secure as the information is encrypted and very often involves two factor authentication and payment alerts. 
Shopmatic – It's Time to Embrace Digital Wallets
Merchant's concerns about steep bank charges imposed upon them is also quite unfounded as the market is competitive and no card company can afford to charge more than the market norms. 
Can't compete on price!
The market is competitive and you think that it might not be able to match the price offered by others! That is a reasonable thought but please keep in mind that price is not all that matters. Also, the cheapest is not the most desirable and cheap products are often associated with lower quality. So don't worry about not being able to match the lowest price in the market.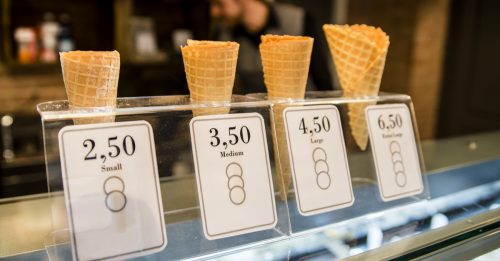 What you should rather do is to focus on the uniqueness and quality of your product, the value it is adding to the customer and as long as the price is reasonable and can be justified. It is important to highlight the advantages of the transaction- be it in terms of personalizing the product or a free gift wrapping and express delivery options.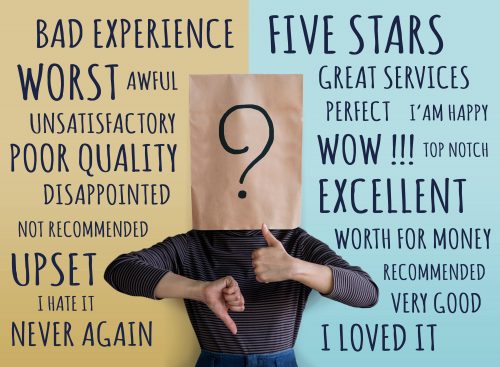 You should also focus on areas like customer experience at the website. Apart from a well designed, organized and optimized website that can be navigated easily, customers are influenced by reviews and feedback from others as they make their decisions. All this adds up to a great shopping experience at the store and thus price is not the only deciding factor. 
Shopmatic – How to Test the Pricing Strategy For Your Online Store
Only youngsters shop online
You can't be further from the truth!
While it is true that younger shoppers and millennials form a large proportion of the online shoppers, there are many in the older age group (30s to 50s) who are just as comfortable shopping online. This data is especially significant when you consider the fact that the older shoppers have greater spending power than their younger counterparts.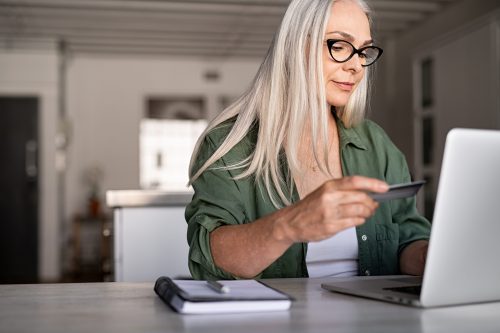 The advantages of ecommerce are many and have taken a special significance as the world dealt with the covid pandemic. Governments and organizations worldwide have introduced varied policies and incentives promoting a digitalization drive to facilitate tech literacy amongst people of the older generation. 
So there is no reason to ignore the older shoppers. It's a huge market and can be financially lucrative if you have a product/ service catering to that segment of the population.  
This is hardly exhaustive and the list of "myths" can go on….
We just wanted to debunk some of the very misunderstood ideas that can be intimidating to the potential entrepreneur waiting on the sidelines. 
Yes, there are challenges but sometimes they are made out to be bigger than they actually are! So if you have been toying with an exciting and promising business idea but have been apprehensive about taking the plunge into the fast growing and exciting world of ecommerce, we hope this blog has been able to dispel some of those concerns.  
You could also have a look at
Stay Mindful to Avoid Common Entrepreneurial Mistakes | Blog
Get free online marketing tips and resources delivered directly to your inbox.