E-commerce continues to boom and experts project the market to reach sales of $4.5 trillion by 2021. Researchers and forecasters also estimate that 95% of all purchases will be made online by 2040. Such numbers are both impressive and mind boggling!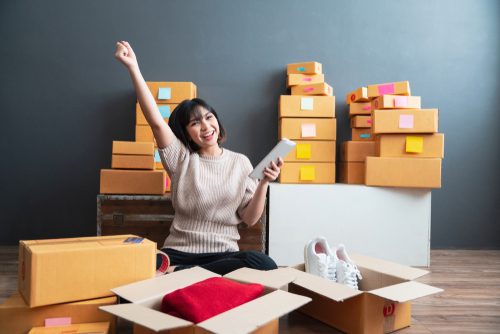 Who would not like to be a part of this exciting world of e commerce? 
As an online merchant, you are probably already selling through your online webstore or your social media channels. Or probably even selling on marketplaces like Amazon and EBay. 
Either way, your choice of the right sales channel is primarily based on your priorities and the services and conveniences that each of these alternatives offer. And you'd surely like some way of testing the waters and completing some transactions on other channels so you can increase visibility. 
But do you worry about the backend integration? For instance, will you be able to offer delivery and payment links directly through a single message on your social media channels? Or even in an email?
And how about inventory? Will your sales across all these various channels like Messenger, WhatsApp, Line, Facebook, Telegram, Instagram, consolidate at some place and will your inventory be updated automatically? Will you be able to see consolidated reports of sales and products? Is that even possible?

Yes! Something's New!
What if you got the opportunity to reach out to prospective customers through your Social media channels like Facebook and Instagram or chat networks like WhatsApp, Line and Telegram and be able to complete the entire transaction right there, without having the need of an online store and still getting the powerful support of an ecommerce platform? 
Yes; this can happen for real ! ; Shopmatic has made it possible in a truly new disruptive manner!
This new update takes 'powerful selling' to a whole new level. 
Shopmatic's Single Checkout Link for social commerce including payments and shipping allows you, the merchant, to sell just about anywhere you choose. Through channels you use for Chat, Social Media, Marketplaces or a robust Webstore. 

How Does It Work?
Simple. Imagine a scenario where your hand painted scarves have been appreciated by many and now you would like to check the commercial viability of the product. You could showcase your product on any social media of your choice (engaging posts on Facebook or beautiful photos on Instagram) or even over WhatsApp or other messaging apps like Telegram. 
When the prospective customer comes across this product and it piques her interest she will probably start communicating/ chatting with you regarding more details about the product. 
Queries could be on anything from specifications to material or perhaps even the details of paints used. Now rather than go back and forth over multiple messages, Shopmatic's Single Checkout Link allows you to send one link with the product that delivers all the information in one go to the customer. Perfectly simple!
And once the customer decides to buy, they only click on the Single Checkout link to place their orders. This link then allows customers to share their details and provides them payment and delivery options. This is followed by a confirmation of the order that signals the completion of the transaction- all done at the social media page/ chat page itself! 
If selling online could be compared to music, this would be a beautiful symphony!   
This is the power of Shopmatic's Single Checkout Link-. The link can be generated in a few steps after signing up on the Shopmatic App even if you have not set up a full webstore.

Many Benefits for Merchants
While this is going to be especially relevant and useful for those who are thinking of taking the plunge, it need not be restricted to them alone. Even if you have a full fledged online presence, the sheer convenience of Shopmatic's Single Checkout Link is sure to find many followers among the merchants. 
The simplicity and ease of using the link is bound to reduce the drop off rates of prospective customers and make payment collection easy for the merchants. The link also allows you to collect customer information easily via the form used for completion of the transaction. 
While each checkout link works for an individual product only and other products cannot be added to the same link, the buyer can select variants of the product and his desired quantities. 
There is more to gain from the easy share ability of the link. Not only does it make it easy for the buyer to complete the transaction on his/ her chosen social media/ chat platform, it also allows them to share the link with their friends and family and works uniquely in the same manner ultimately helping you to sell more. 
Multiple buyers can tap and open the checkout link and place orders. Moreover, merchants can use the same link to collect multiple orders and all orders from the different social channels can now be tracked in one place on your Shopmatic dashboard.
Merchants can get all business reports consolidated in one dashboard and all inventory across all sales channels is also managed at one Shopmatic dashboard.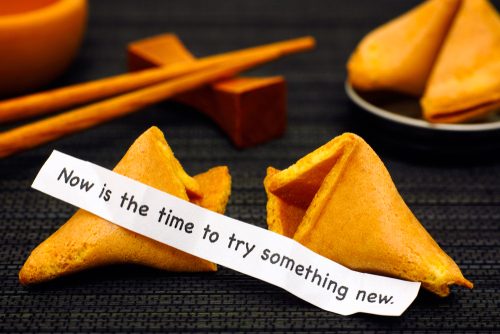 Try It Out 
Whether you are a social seller selling on Facebook, Instagram or Twitter or prefer to sell over chat/ messenger platforms like WhatsApp, Messenger, Line and Telegram, try using Shopmatic's Single Checkout Link for customers. 
This simple, smart and easy process of completing an online transaction by sharing a link has been devised to enable merchants to transact swiftly and safely without much infrastructural requirements. For the consumer on the other hand, once they decide on a purchase, it can be completed instantly, on the platform they are familiar with and there is no need for them to go to any other website.
It is a win win for all!
In case you have not yet checked out the convenience of Shopmatic's Single Checkout link, now is the time to enjoy the ease and efficiency and take advantage of this new system that has been designed and created especially for you!
You could also check out the following related blogs…
https://blog.goshopmatic.com/how-one-step-checkout-can-improve-your-ecommerce-website/
https://blog.goshopmatic.com/definite-benefits-of-ecommerce-for-small-businesses/
Get free online marketing tips and resources delivered directly to your inbox.